To commemorate the film's 35th anniversary, Hasbro is partnering with Amblin Entertainment to create the coolest a multi-platform event ever – a Back To The Future / Transformers crossover!
It's been 35 years since we first met Marty McFly and Doc Brown in Back to the Future. The movie was a resounding success with fans and critics alike, resulting in two sequels, Back to the Future Part II (1989) and Back to the Future Part III (1990), an animated series, a theme park ride, several video games, a series of comic books, and a stage musical.
And all these years later the movie is still making headlines.
This epic collaboration introduces fans to Gigawatt – an Autobot inspired by Doc Brown's Delorean.
The new Autobot figurine is every collector's dream and serves as the centrepiece of the incredible team-up.
In Robot mode, the figure stands at 5.5 inches and can convert into Time Machine mode in 17 steps. It also includes a blaster and whip antennae accessories.
The figurine features movie-inspired details like Doc Brown-style goggles, a flux capacitor chest piece, and time circuits. In time machine mode, the gullwing doors open, and wheels rotate from vertical to horizontal to create a hovering effect similar to the one seen at the end of the movie.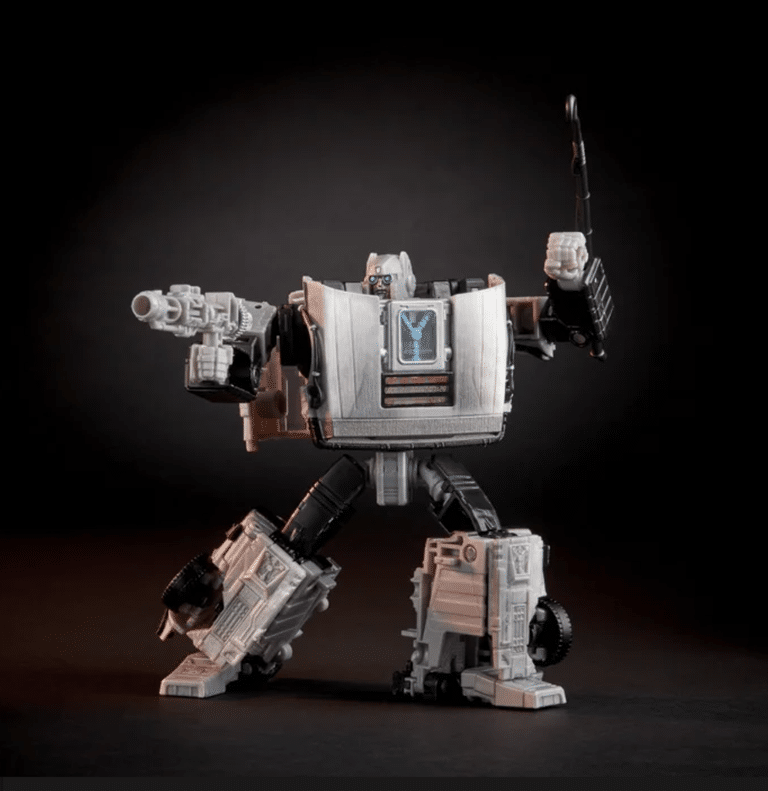 And the collaboration doesn't end there!!
IDW Publishing is also introducing a four-part comic book crossover story that promises to be awesome.
The story will follow Marty McFly who has just returned to his home in Hill Valley 1985. Everything is looking up, until Marty and Doc Brown's time machine attracts the attention of the Decepticons. With one small mistake, Marty finds himself thrust into an adventure to stop the Decepticon plot in the past, present, and future. All with the help of a new time machine – the Autobot, Gigawatt!
Gigawatt is currently available for pre-order at Walmart in the United States. However, there are only 1985 pieces available that feature an exclusive, limited edition numbered package.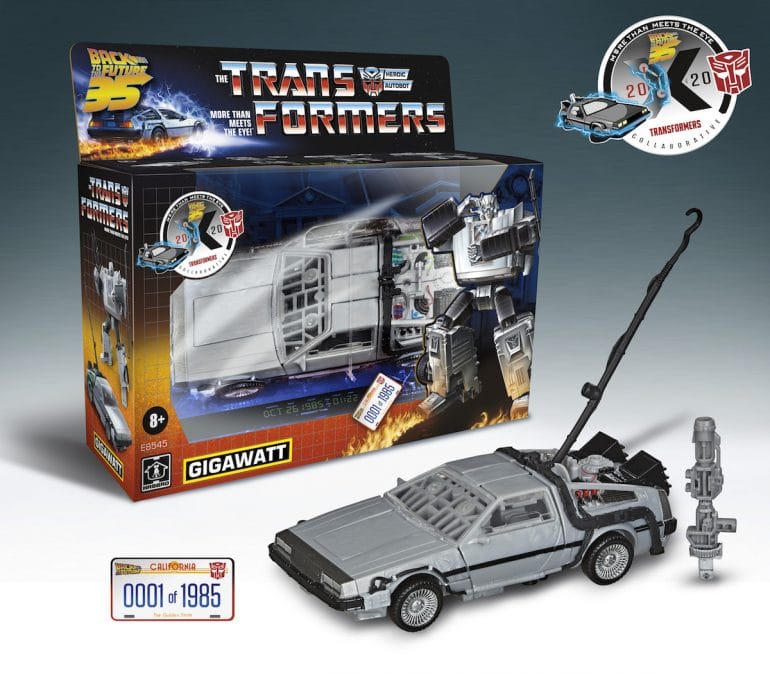 A second variant release of the collectable will be available on October 1, 2020, via HasbroPulse.com, and from select retailers around the world.
The first issue of the Back To The Future / Transformers comic will hit stands on October 1 as well.