It's been a good year if you're a fan of multiplayer shooters. Not long ago Aliens: Fireteam Elite quenched our alien-blasting thirst and now Back 4 Blood promises FPS mayhem for those who want to scream, aim, and fire at a horde of zombies. And surprisingly, Turtle Rock Studios' latest title might be the most fun game of the year.
Let me preface this by saying I received an early review copy of Back 4 Blood, so it doesn't have the vast online community it'll likely have in the upcoming weeks. As a result, I can't speak about how the servers will handle the influx of gamers after its release. Ask me about it later and I'll let you know, but I'm not going to pretend or lie to you here.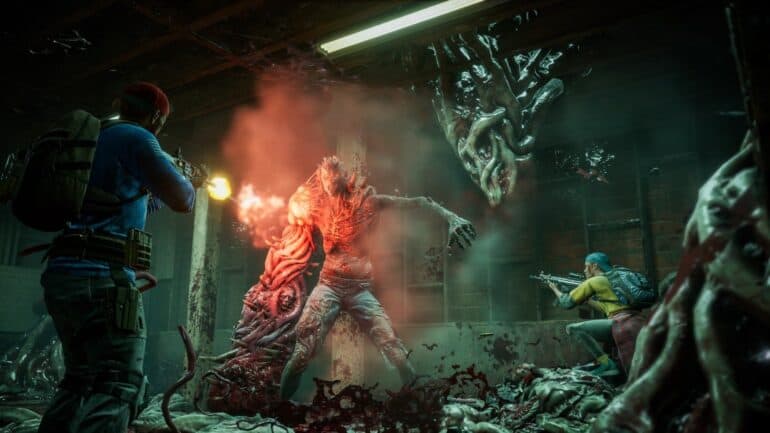 While most fans expect Back 4 Blood to be the spiritual successor to Left 4 Dead, it's more like a simplified version of Call of Duty. And that's a compliment, really. As soon as you start up this game, it's intuitive and easy to understand. You pick a character, shoot the undead, and try to keep your team alive in the process. Along the way, you pick up ammo, new weapons, environmental weapons (such as barbwire and gas cannisters), and copper to trade for upgrades. Oh, and there's those cards and decks that give you extra juice in different areas such as ammo reload time and health before a mission starts.
Again, it's important to emphasise the simplicity here. Unlike a convoluted season of The Walking Dead, Back 4 Blood isn't trying to reinvent the wheel with a mind-blowing tale that's begging to be adapted into a crappy video game movie. Yes, there's an overarching story and each character possesses their own quirks and personality, but it puts the gameplay front and centre of the experience. Who would've thought that a game studio would consider this foreign concept in 2021?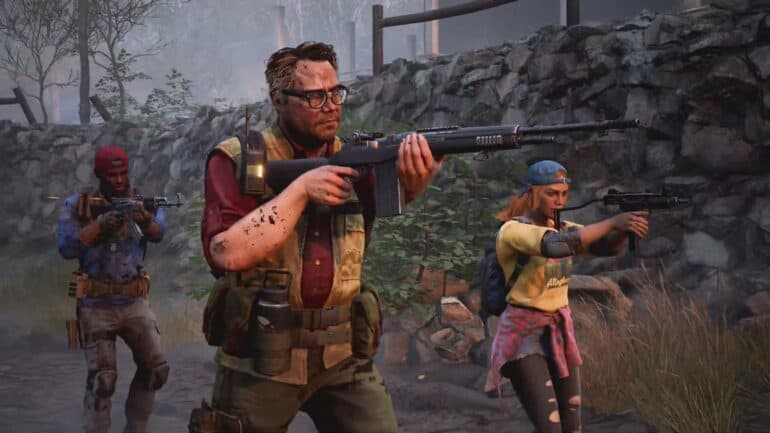 As soon as you enter the level, it's gung-ho shooting all the way. The mutations appear around every corner and you need to steamroll through them until you're locked inside the next safe room. Yet, the shoot-'em-up action remains fun throughout the missions. It's smooth and you want to try out the different weapons to see what works best for you. You'll tinker and play with what you find. As expected, shotguns cause more damage to opponents, but the reload time is longer, while handguns are efficient when surrounded by hordes but require a lot more ammo to do damage.
When it comes to the graphics, though, Back 4 Blood feels a lot more like an upgraded Left 4 Dead. It's as if it captured the heart and soul of the environment and character models and transported it to 2021. There's something about this specific look and gameplay that fits like a glove. It completes the experience and you wouldn't want it to look or feel a different way.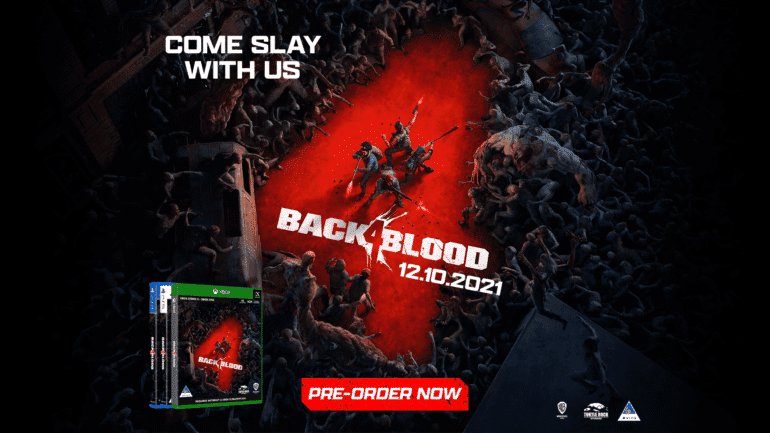 At the end of the day, Back 4 Blood delivers on its promise of being barrels of fun. It's the type of game you pick up after a long day and kill some time by killing some zombies with friends. It knows exactly what it is and stays true to the Turtle Rock's essence. But let's see how this all holds up after its release, shall we?
Tell us, are you looking forward to playing Back 4 Blood? Let us know in the comments section.