I'm almost certain there is nothing that can prepare you for the sheer brilliance of Todd Phillips' Joker. Our own writers have already commented on just how amazing the film is. If you're looking for another reason or if you need more proof, just have a look at some of the audience reactions from Cape Town or Johannesburg readers who attended the early screening of the film yesterday.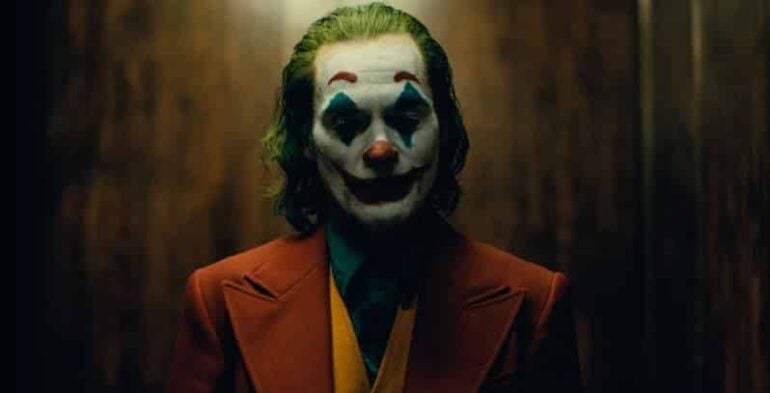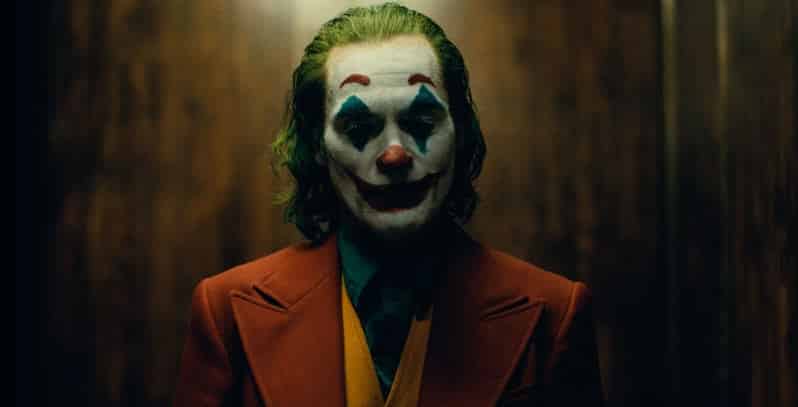 This may have been the most intricate movie I have seen to date. It kept me on edge throughout with the feeling of being part of each scene. Absolutely loved it and recommended it to everyone I know. – Naa'ila Dinath
One of the best movies I have watched this year. Particularly enjoyed the nods to the "Killing Joke". – Lance Munsamy
The movie was disturbing, thought-provoking and genius. Both in its new portrayal of the iconic character but in its subtle yet brutal commentary of society and how we treat each other. Astounding. – Jared Stokes
Now that is what you called a movie @FortressofS #JokerMovie #Oscars2020

— NicManshon (@NicManshon) October 3, 2019
I can still hear his laugh in my head! I simply loved the movie. I now truly understand how this villain character was born. Joaquin Phoenix did an incredible job and I would even go see it a second time. – Renata Alexander
I thought it was excellent. Nearly every single shot looked artistic, Phoenix's portrayal of the Joker was incredible and I think the film kept everyone on the edge of their seats from start to finish. – C Alberts
I was blown away by Joaquim Phoenix's electrifying performance. I thoroughly enjoyed this dark but true movie which both unsettles and resonates with our human psyche. Absolutely brilliant. – Andrea Bouwer
Really enjoyed the movie, especially the character growth and "creation" of the Joker. Brilliantly acted by Joaquin Phoenix! – Marc
Joker is an incredible film and an exceptional, chilling and visceral take on the iconic character. What is most surprising is how good of a Batman-universe story it is, making some truly unexpected and shattering revelations about this version of Gotham. It's a masterclass in remaining true to the spirit of the source material without being held-back by it. It's complex and multilayered and will be a topic of heated discussion for quite some time. – Tim Leibbrandt
The movie was truly a masterpiece. The idea of Joker without Batman shouldn't work or make sense but it does so well, a lot of it thanks to the breathtaking performance by Phoenix. – Dirk Scheepers
Thank you @FortressofS. Thank you times infinity!! Joker was a really good movie. A definite must see #JokerFilm

— Saadiqah (@SaadiqahAFC) October 3, 2019
The movie was everything we wanted and more. It was the emotional trip that we needed. The character was developed so well. This is definitely the movie of the year. – Stella
It was really intense and I think that Joaquin Phoenix delivered an Oscar-worthy performance. Joker was engaging and dramatic. In my opinion, I thought it was expertly filmed. overall it was a great experience for me and I look forward to seeing more of Joaquin Phoenix's Joker character in the future. – Jodie De Voux
It was great! Great Acting very emotional. Also, the script was amazing. – Daniel Pontack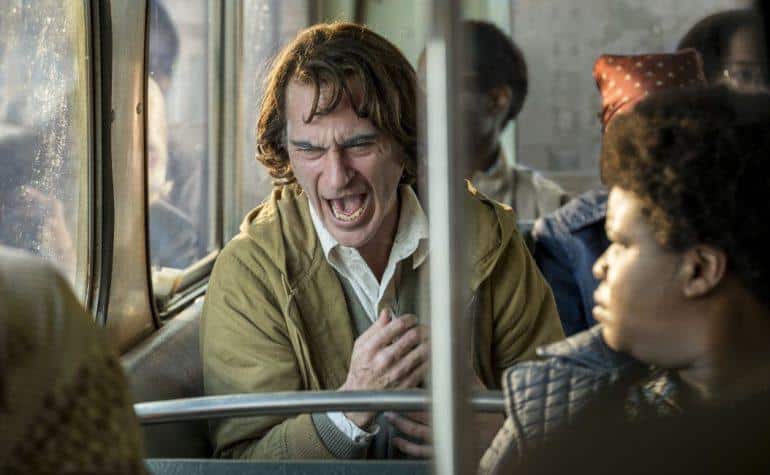 It was very good. Very dark and extremely disturbing and he is such a good actor. Makes a person very uncomfortable in this role but we enjoyed it. – Belinda
F**k. What an experience. Still feeling it. It took a definite toll on me. Just a brilliant piece of art. Best movie of the year, Phoenix is captivating and brilliant as Joker. – Reinier Eiman
Took a while to pick up, but when Arthur cracked and Joker appeared it was epic. Hands down the 2nd best Joker performance, tied with Heath (number 1 being Mark Hamill). – Deré Langford
I loved the movie. I enjoyed it very much. Joaquin Phoenix performance was amazing. One of the best Joker's I've seen. – Kay-lin Gelderbloem
Phenomenal movie with a dark edge that gets you into the mind of the Joker and gives you insight into who he is and why. Directing was amazing, clever style of film. Joaquin Phoenix truly stepped up and made the Joker his own. – Gareth Pahliney
A masterful homage to one of the comic world's most iconic villains. More than any other comic film, it shows an astounding attention to canonical detail without becoming bogged down in it. 100% much-watch. Falling Down meets Taxi Driver in grease paint. – Brett Bruton
There's not much I can say about the movie except WOW. Going in not knowing what to expect, it was truly a movie that absolutely blew me away. Planning on going to see it soon again. – Candice Delport
wow Wow wow …. thanks again @FortressofS what Brilliantly Dark Perfection #JokerMovie

— eM (@BacchusTheChef) October 3, 2019
The movie was an absolute masterpiece and gripping from start to finish. I felt thoroughly entertained and thoroughly shocked by each and every captivating moment. Joaquin phoenix's performance as the joker rivals Heath Ledger's performance in The Dark Knight. – Jesse – Lee Wrensch
A gutsy approach to one of the most important characters in DC canon. A powerful commentary on the madness that's pervasive in culture today, a mirror for society to look into. – Leon Liebenberg
Joker took all my expectations of what this movie would be and completely blew that away. Joaquin Phoenix delivers his best performance yet and is sure in for an Oscar and this movie is incredible! – Candice Ferreira
The role of the Joker was brilliantly played by Joaquin Phoenix and the movie starts off slow, with a lot of character development followed by some memorable raw and edgy action scenes. – Cindy Patience
The Joker is a well-crafted masterpiece of emotion and intellectual balance. The progression of Joaquin Phoenix's Joker is one of the most incredibly prodigious character arcs of the modern film era. The beginning of something great, Joaquin Phoenix embodies the Joker and brings his acting style to life in the film. – Dennis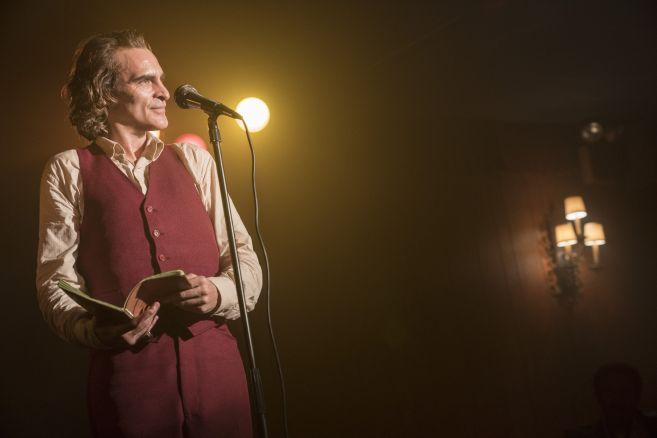 The movie was done really well!! The acting was great as well! Really captured the essence of the joker as a crazy person and made him more human in the sense that he became the way he did due to circumstances in life. – Jessica Lin
I loved how the movie gave you an inside look into how The Joker became The Joker. The dark way the movie comes across definitely makes it the best movie of the year for me. – Storm Strang
I was not sure what to expect at first, and it was awesome! Joaquin Phoenix has portrayed the JOKER best of other actors who took on this role. This movie will make you feel uncomfortable, but you won't be able to take your eyes off the screen! – Gary Noble
The movie, in my opinion, was great entertainment for non-DC universe fans, especially if you don't understand or haven't watched any previous Batman Vs Joker type movies/comics/animations. For DC Universe fans (like myself), the age gap between Joker and Bruce Wayne didn't make sense. Joaquin Phoenix did brilliant as the Joker and most certainly better compared to Jared Leto's Joker. – Naseeg Jacobs
It was intense and amazing acting. Brilliant plot and portrayal of his story. I liked the more dark side and looking forward to a sequel for all the plotting we see the Joker known for. – Saajidha Naidoo
This movie was beyond my expectation. It a different type of comic book movie which has roots of realism and struggle. This shows you a different aspect of Batman's most deadly villains. I can't wait to watch it again. – Ravind Boodhram
I enjoyed the movie a lot. The main actor was incredible. A lot of action and it kept my attention. – Philip Hamman
Excellent! Not quite what I was expecting. This was very different but excellent! – Brandon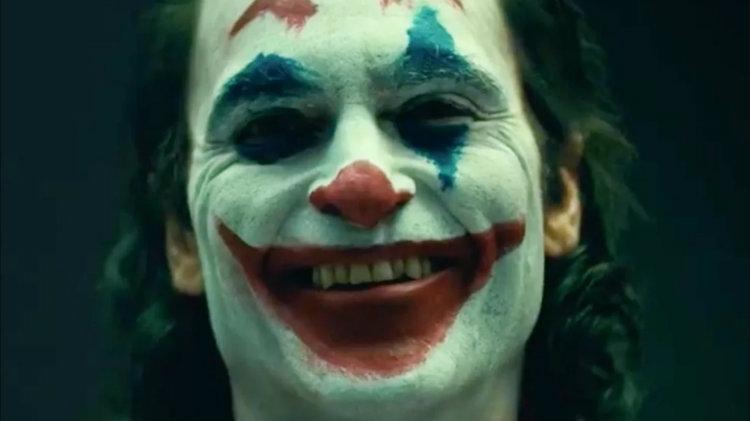 Joker was easily the best experience of the year. Gripping, heartbreaking and had some of the best cinematography in recent years. – Thamsanqa Sithole
Joker is a fantastic movie! I am in awe of this version of the Joker. I laughed and I cried at all the various moments in the movie. The level of depth to this movie is incredible! I LOVE this movie! – Jason Yu-Gi-Oh!
The trailer does not do this movie justice. I personally didn't think that Joaquin Phoenix would be able to pull off the acting of the Joker (I am a huge Heather Ledger fan, so I compare all the actors playing the role to him). I was really taken by surprise as he did a splendid job. This movie has shown us how many illness can affect one's mind. – Chandra-leigh Engelbrecht
It is an excellent movie. The actor alone was great and the movie itself as a whole showed brilliant work. The drama really makes one think about the character's life in his own world growing up. – Shannon Crook
I was blown away by the movie. Phoenix is, as expected, incredible and if he isn't in the running for an Oscar then there's something wrong. That said, I also found it deeply disturbing as I spent the entire time watching it thinking this is a premonition to how society is heading, and what could happen when you throw a burning match into a powder keg. It's not about a movie about a super-villain, it's a movie about a mentally-ill man who is let down by every facet of society and then becomes the poster boy for anarchy. I think if people think this is somehow condoning violence they've missed the point of the film. It's terrifyingly brilliant and I'll be watching it again. – Charlie F
In my opinion, the movie was brilliant. I am a huge fan of the DC franchise and I feel it captured the Joker really well. – Avithar Visham Mahabeer
It was utterly amazing and very disturbing, everything you would want from a Joker origin story. As an Art Director, the visuals, styling and storytelling were done brilliantly. – Travis McKinnon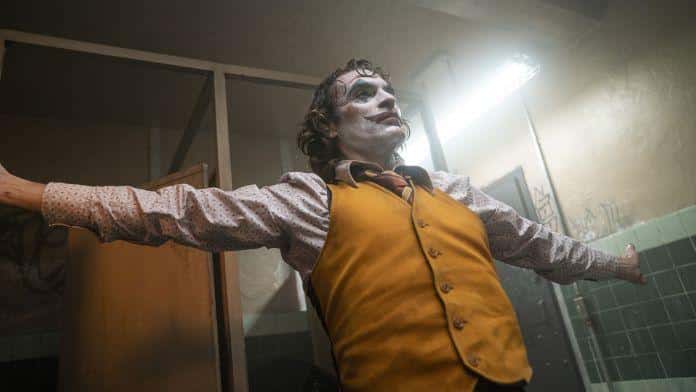 I really enjoyed the movie. I love the fact that in the movie the acting was the main focus rather than special effects. DC redeemed themselves by making Joker a more mature film that tackles a lot of modern-day issues rather than just another superhero film. – Jacques Lodewyk
Heath Ledger set the bar very high regarding the role as Joker, and this movie was disconnected from that character, I could not find continuity (albeit the prequel to) in the character. That being said, being an avid serial killer enthusiast (in reading and film only), it was a great movie as a stand-alone tale of descent into becoming a monster of sorts. – Cristel Cloete
It was interesting watching a villain being born, it was something different but it felt like the movie was dragged though. – Chadwick Carelse
It was absolutely incredible. Fantastic Oscar-worthy performance by Joaquin Phoenix, and is probably the best R-rated "superhero" (or comic-related) movie. – Moray Rhoda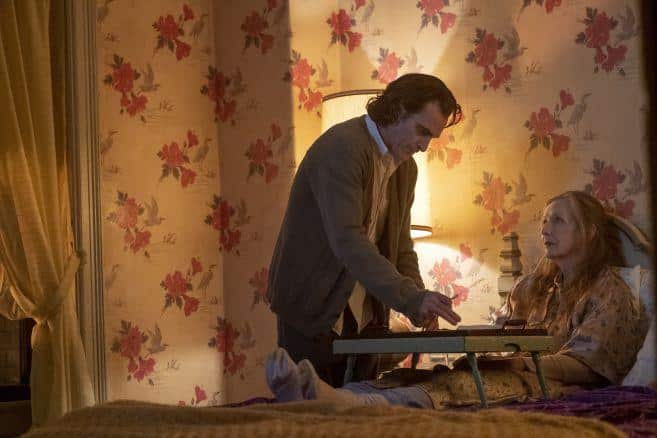 Joker is unlike any comic book film that's been released to date. It's unrelentingly dark and pessimistic, but so refreshing and hard-hitting!- Nicolas Gonzalez
I love it when a film can somehow justify the actions of a mass-murdering psychopath. Big ups to Joaquin Phoenix for that laugh and look that cuts a bit too deep for comfort. – Sarah Jenkins
The movie was incredible. The character of the Joker was portrayed in a brilliant way and the pacing of the film was perfect. The film truly did the story of the Joker justice. – Trish Sneyd
Failed comedian Arthur Fleck encounters violent thugs while wandering the streets of Gotham City dressed as a clown. Disregarded by society, Fleck begins a slow descent into madness as he transforms into the criminal mastermind known as The Joker.
Joker releases in SA theatres today, Friday, 4th October. See it on the big screen!