Just as there are more and more wireless headsets on the market popping up every other day, there is also an ever-growing list of gaming headsets. In addition to this, new brands keep hitting the market promising new features and capabilities, such as long battery life on wireless devices or virtual surround sound on gaming headsets.
But, while there are a few of these that offer great value and new features that aren't gimmicks, there's little to match experience.
Brands like ASUS has been creating gaming devices and peripherals for decades, with a tried and tested lineup. Their latest offering, the ASUS ROG Theta 7.1 gaming headset, is their flagship audio device.
Unlike a lot of other gaming headsets, the Theta 7.1 doesn't rely on virtual surround sound, offering true 7.1 sound from its eight speakers and throws in a few additional features to lure prospective buyers. Let's take a closer look at what it's capable of.
Build and Design
When unboxing the ASUS ROG Theta 7.1, there's no getting around how big it is. I've reviewed far more in-ear than over-ear headsets in recent months, with those over-ear units fitting quite snug around the ears as part of the noise-cancelling design features. So, when I placed the headsets on for the first time, I was not prepared. There is so much room around my ears, along with quite a heavy feeling because of the overall weight of it. What's interesting about its size, however, is that it grows on you fairly quickly.
The oval-shaped earcups are also a change-up from the more modern round or square aesthetic. It's also a lot more premium than most other headsets, offering an aluminium allow build, as opposed to plastic. The aluminium frame extends from the outer ring of the earcups to the headband. While aluminium is quite a light material, it's not enough to keep the ROG Theta 7.1 below its 650g weigh-in.
In terms of the aesthetics and detailing, there's quite a lot going on. Starting with the big ROG logo in the centre of each of the earcups. These double up as RGB lighting, which can be configured via the PC software – more on that later. The ROG logo also appears on the inside of the earcups, which are also detachable. There are two options to choose from here, a leather version and a fabric version. The former is coupled with a mesh fabric that wraps around the ear area. The fabric variant has a thicker fabric around the ears, which has been designed for longer usage as it offers better cooling.
The headband itself offers thick cushioning for extra comfort. The added padding definitely helps for periods of longer usage. Contrary to the norm, the left and right ear indicators are on the inside of the headband rather than on the earcups themselves. Further to this, extending the headband reveals some ROG-themed design on the metallic inner band. The headset isn't able to fold away into a neat fit to the already large frame. That said, it still offers great flexibility, as the earcups are fully rotational.
There are a number of ports and attachments available on the ROG Theta 7.1, such as the detachable microphone, a toggle for PC and phone use and a volume rocker, which also doubles as a mute/unmute for the mic. The microphone itself is fitted by means of a 3.5mm port and offers omni-directional adjustment.
Overall, while it may be quite heavy, the breathability and coolness of the earcups allow for long periods of use for the ROG Theta 7.1. Added to the premium build and RGB lighting, it's a very useful gaming headset on the surface.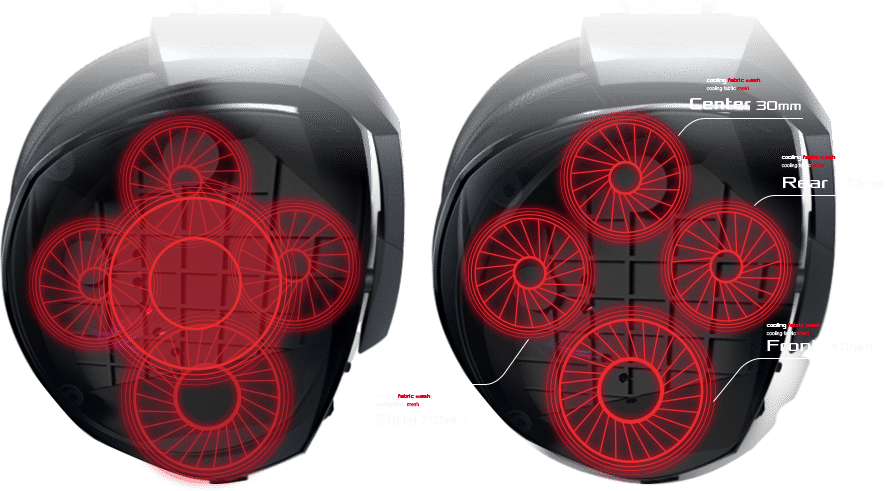 Setup and Features
Depending on your rig, setup may vary. For users with any other ASUS hardware, you would already have installed the Armoury Crate software. For everyone else, this software is a must if you wish to unlock all the features and capabilities of the ROG Theta 7.1 headsets, especially in terms of the audio.
Once installed, users can setup the sound profiles, as well as the RGB lighting, across the many different options. If you have other ASUS RGB lighting, the software also gives you the option to sync between all those devices. However, there is a small caveat in that you'll need to finalise all the other settings before you can activate the sync function, which then only allows you to make changes to the lighting effects.
Using the ROG Theta 7.1 has two options – PC and phone. The 'phone' mode allows the device to be connected to any of your USB Type-C device, including your smartphone, Nintendo Switch and the likes. Further to this, there is also a Type-C to Type-A, which allows you to not only attach it to your PC for additional features via the software, or even to other gaming consoles like your PlayStation.
With the Armoury Crate PC software, users can setup the device before using on another device. But it's most powerful when used on your PC as it supports 7.1 surround sound. The sound becomes a lot more immersive. Users can also fine-tune the default sound setup by choosing from a list of presets (such as for gaming, movies, music, etc.) or go into more detail with the EQ settings. There is also a virtual surround sound option for when the headset will be used on other devices, where the sound driver isn't able to support it.
The detachable microphone also includes AI noise cancellation, which is enabled through the Armoury Crate software as well. In addition to this, the device also has environmental noise-cancelling built-in, although I wasn't able to test its functionality.

Performance and Audio Quality
As mentioned previously, the ROG Theta 7.1 headsets aren't your common headsets with virtualised surround sound, although it does offer this capability. Each earcup houses four, circumaural drivers. These are split as follows: Front at 40mm with the Centre, Side and Rear at 30mm, each of which have a neodymium magnet. The drivers were designed by ESS, a well-known audio brand among the elite audiophiles.
Unlike many other true surround sound units, there is no dedicated subwoofer fitted, instead offering virtual bass where each of the speakers add some of bass for an overall sound. The frequency response ranges from 20 to 40,000Hz, with an impedance of 32Ohm, which gives the ROG Theta 7.1 its Hi-Res Audio certification.
The headsets also support DAC with the SupremeFX S1220A codec, similar to other ASUS motherboards. To top things off, the unit also houses four ESS SABER9601 amplifiers, compared to most other devices only featuring just one. All of this means that the ROG Theta 7.1 doesn't require a separate sound card to manage the surround sound and audio quality. It also means that it runs a little warmer than most headsets, which is why it also sports a number of vents on both earcups to control the airflow.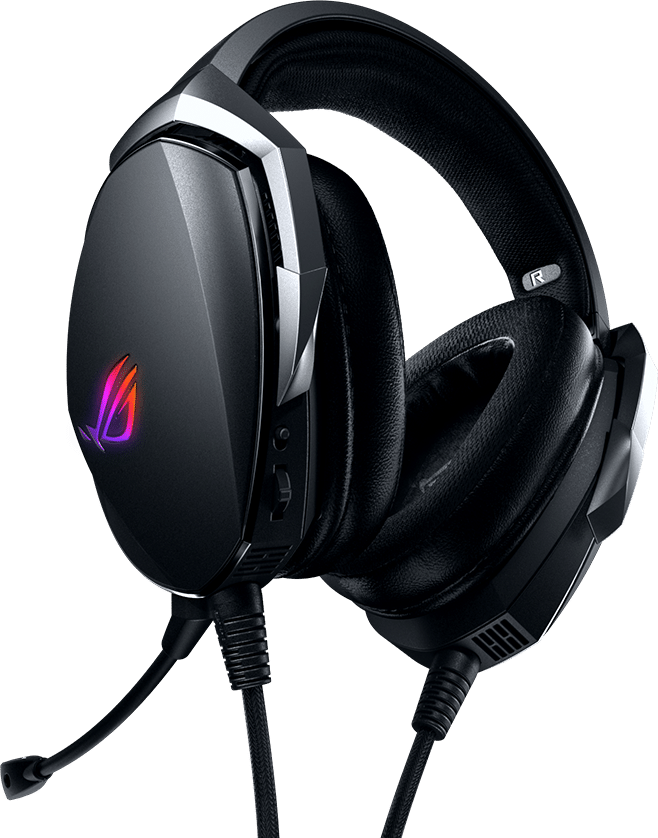 On paper, it looks good, then. And in real-world testing, it's just as good. Whether you're using it as a virtualised surround sound on mobile devices or 7.1 surround sound on your PC, the audio quality and effects are great. The different EQ settings also make a big difference depending on your audio category, from gaming to music. Typically, I just setup one generic profile with standard results, but with the 7.1 audio it makes a big difference. The highs and mids are great given the eight speakers. But, surprisingly, the lows were just as good, even without dedicated bass speakers. In terms of music playback, it's not as great as other headsets, but when it comes to games and movies, it's fantastic.
When it comes to the microphone, it didn't produce the same level of quality. It gets the job done, but the recordings aren't great when I played it back, which means that it isn't as good during livestreams, game speak and the likes. The noise-cancellation does a better job of things, although there is some noise that does creep into the chat.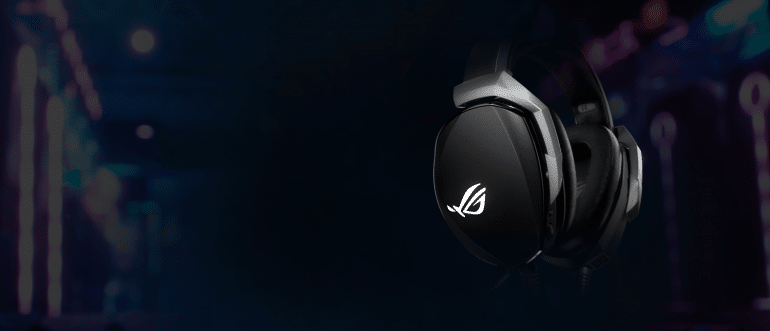 Conclusion
Given that the ROG badge is synonymous with all things gaming, it's needless to say that the ASUS ROG Theta 7.1 is better suited to that than any other category. Surround sound audio is great and really delivers in terms of immersion.
That said, the headsets aren't cheap, typically retailing around the R5,999 mark. Pricing this high brings a lot of other challenges to the table in terms of audio quality and features. So, if you're serious about your gaming audio, the ROG Theta 7.1 is definitely worth considering.
The Review
ASUS ROG Theta 7.1
The ASUS ROG Theta 7.1 is a great and immersive headset that delivers solid gaming audio. It's not the best for music playback and may not fit everyone's budget.
PROS
Great 7.1 audio
Comfortable and cool in use
Build quality
Interchangeable earcups
Detachable microphone
RGB lighting
CONS
Not very portable
Not the best for music
Price point
Review Breakdown
Ease of Learning

0%

Ease of Use

0%

Design

0%

Performance

0%

Enjoyment

0%

Value for Money

0%