ASUS has set the trend in many aspects of modern gaming. The brand has continued to push boundaries across its laptop and peripheral range of products, especially under the ROG brand. In pushing beyond, ASUS South Africa has launched its new premium gaming monitor, the ASUS ROG Swift OLED PG27AQDM.
RELATED: ASUS ROG Ally Review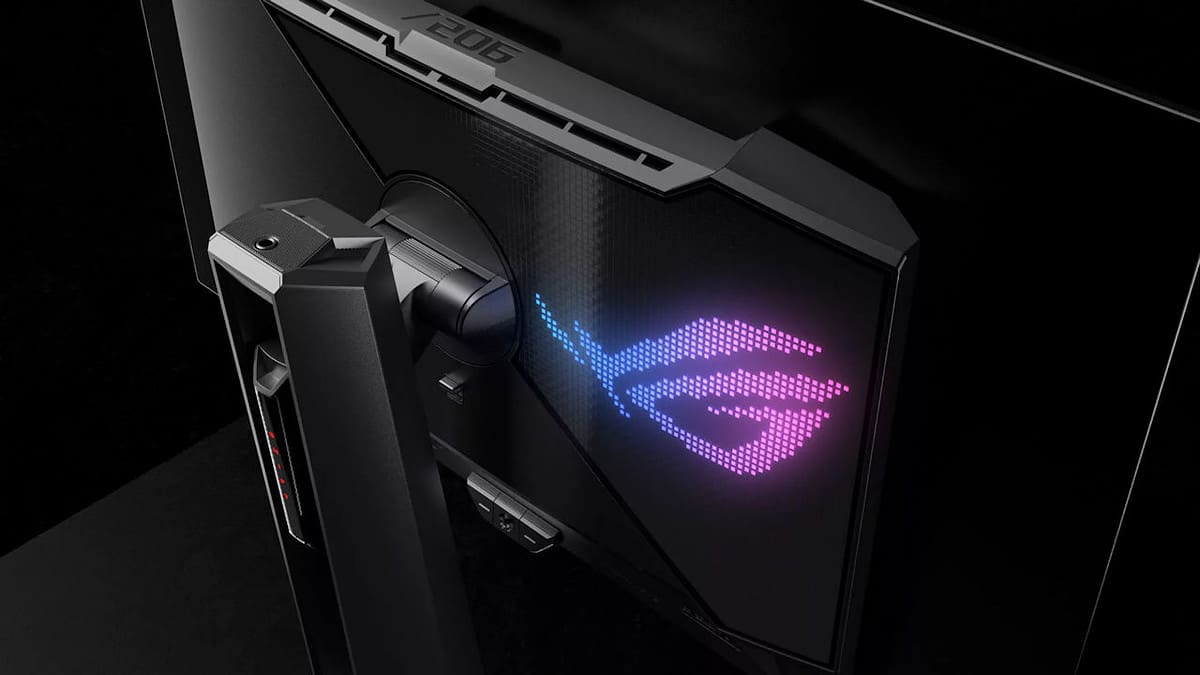 It may be a bit of a mouthful when it comes to its name, but there's no two ways about its impressive list of features. As a result, the PG27AQDM includes industry-leading hardware to bring the best-in-class gaming monitor to life.
A Game-Changing Display
The ASUS ROG Swift OLED PG27AQDM is the first of the ROG OLED monitors to offer superfast 240Hz refresh rate and 0.03ms response time. The 27″ panel has a 1,440p resolution, which is an impressive feat for an OLED screen with such a high refresh rate.
In addition to this, the monitor features an anti-glare micro-texture coating, which is used to reduce reflections off the screen. This provides an improved viewing experience in harsh lighting conditions. Offering 1,000 nits of peak brightness also helps visuals in all lighting conditions.
With the increased refresh rate on an OLED panel, ASUS has added a unique cooling system to help reduce the burn-in and issues caused by overheating. A custom heatsink and new internal configuration have been designed to enhance the overall cooling. Internal airflow has been optimised as well. The new system dissipates heat more evenly across the rear of the monitor, with an overall 5% reduction compared to other 27″ OLED gaming monitors, while still producing 17% higher peak brightness.
Other features also include Uniform Brightness, which is used to keep the illuminance level across the entire panel, even with a completely white screen. Additionally, the new DisplayWidget Center allows users to use a mouse to change the system function and OLED settings via a new interface on the monitor.
In terms of colour reproduction, the device has a 99% DCI-P3 gamut and Delta E < 2 colour difference that provides great HDR visual performance.
RELATED: ASUS ProArt 34″ Review – Magnificent Widescreen Monitor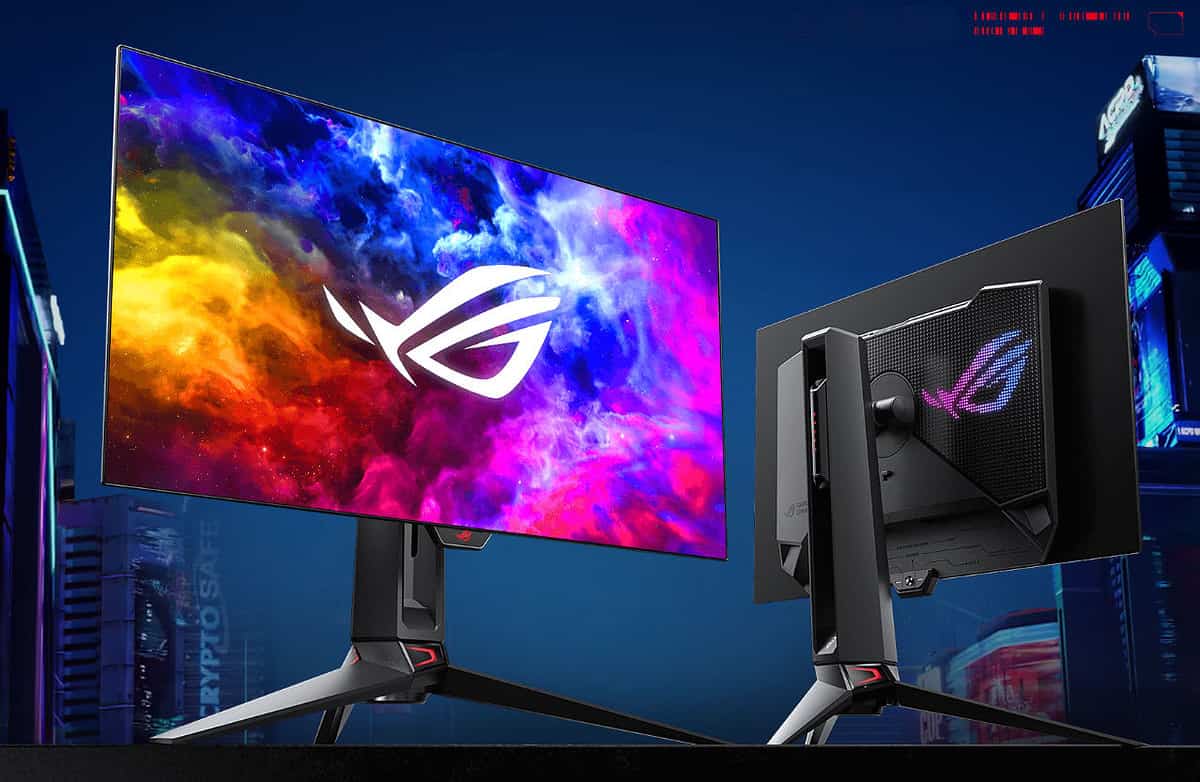 Launching Exclusively at Incredible Connection
ASUS South Africa has partnered with local retailer Incredible Connection to launch the new premium gaming monitor. The device will first launch at Incredible Connection in Sandton Mall on 30 September 2023. Thereafter, it will see an extension to Canal Walk on 7 October 2023. You can also purchase the monitor via the online store.
The ROG Swift OLED PG27AQDM will carry a retail price of R34,999. In conjunction with the launch, any pre-orders prior to the 30 September launch date will see a cashback offer of R3,000.
RELATED: ASUS ROG Strix XG32UQ Review – A Premium Gaming Monitor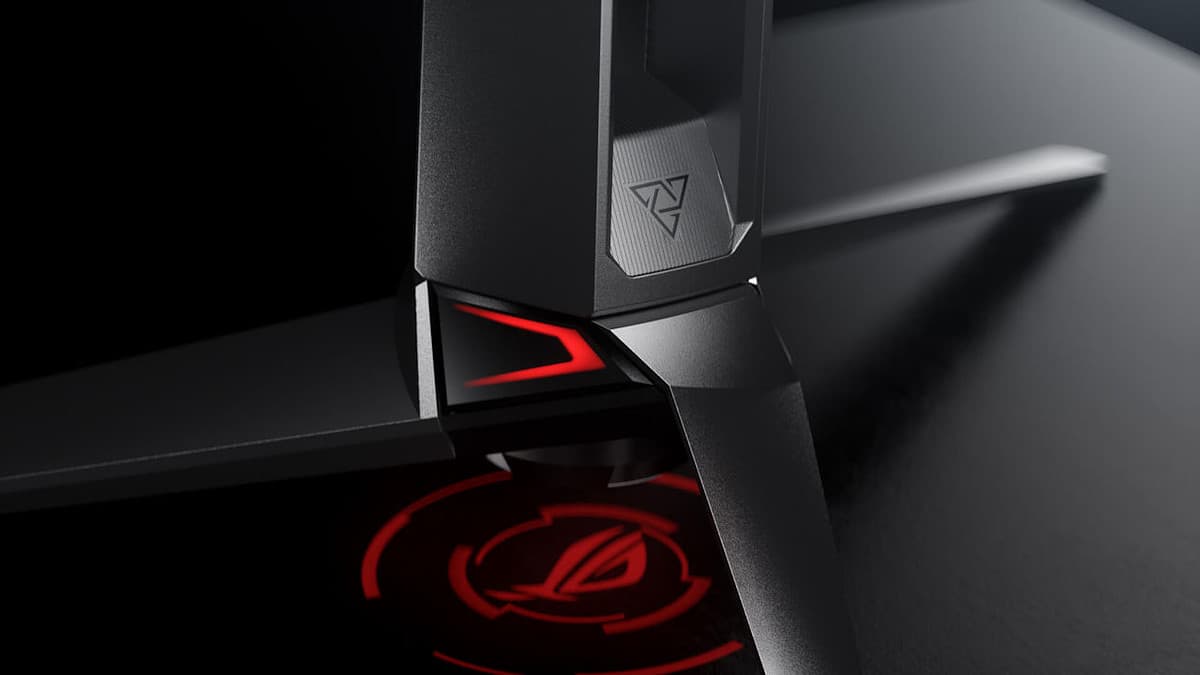 Embrace the immersive world of the ASUS ROG Swift OLED PG27AQDM gaming monitor.