Ubisoft, the developer behind Assassin's Creed Valhalla, has finally revealed when to expect the game's next DLC, Assassin's Creed Valhalla: The Siege Of Paris.
As the name implies, Assassin's Creed Valhalla: The Siege Of Paris will see our protagonists set out to fight new battles in Francia. The DLC will tell the tale of the Viking invasion of France in 845 AD. Eivor will take on new gripping quests as he explores the Frankish countryside.
Obviously, a new DLC means that players will be getting their hands on brand new weapons, abilities, gears and skills. There will also be new enemy types for Eivor to test his new arsenal on.
The Assassin's Creed Valhalla: The Siege Of Paris DLC also marks the return of infiltration missions. These missions allow players to eliminate their targets in any way they see fit. It's all about creativity and giving the player freedom to take on these in whichever way they want.
The previous DLC, The Wrath of the Druids, although introducing a lush new environment to explore left a lot of players feeling underwhelmed.
The latest update for the game will give players access to the Sigrblot Festival, which will be running from the 29th of July to the 19th of August. The festival will include three new activities which players can partake in for rewards.
Sharpen your axe and prepare for war! The Sigrblot Season kicks off this week with a new time-limited festival, activities & more!

🤩 Sigrblot Festival (July 29-Aug 19)
🎁 1H sword as reward
🔥 The Siege of Paris (Aug 12) #AssassinsCreed

— Assassin's Creed (@assassinscreed) July 26, 2021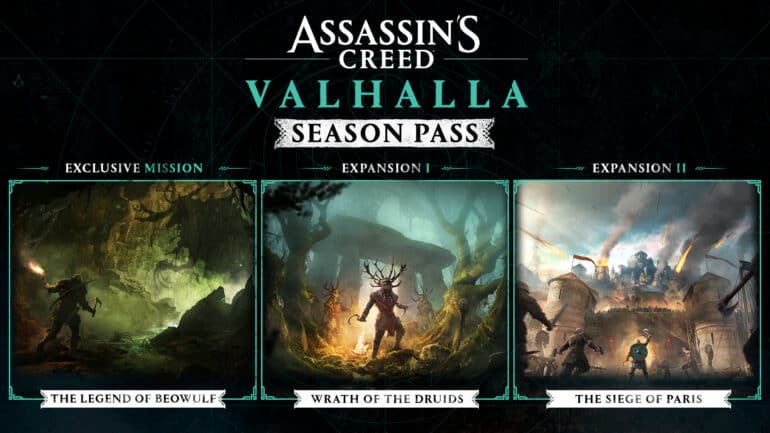 Ubisoft previously revealed that they will be putting in a lot of work into Assassin's Creed Valhalla and its DLC and updates. So far they have been keeping to their word. We can't wait for Assassin's Creed Valhalla: The Siege Of Paris to release next month, the 12th of August 2021.