The Assassin's Creed franchise has had its ups and downs. More recently, the franchise has been steadily finding its footing with Assassin's Creed Odyssey, which was billed by many fans as the best game in the franchise yet. With Assassin's Creed Valhalla, does this momentum continue or does the game feel more like a step backwards?
In many ways, it is a bit of both.
Assassin's Creed Valhalla places you in the fur-covered boots of Eivor, the game's male or female protagonist (depending on who you choose). As a member of the Raven Clan, Eivor needs to help his adopted brother, Sigurd, establish a new home for their people in England.
With Sigurd on a mission to gain favour from England's four kingdoms, it is up to Eivor to ensure the settlement expands and grows. Along the way, Eivor will assist in gaining support from the various factions in England by completing missions and quests.
Being a Viking, expanding your settlement means pillaging and raiding, interspersed with moments where diplomacy might be better suited than the axe.
The story takes most of the expected twists and turns, with the decisions Eivor making steering the narrative in multiple directions.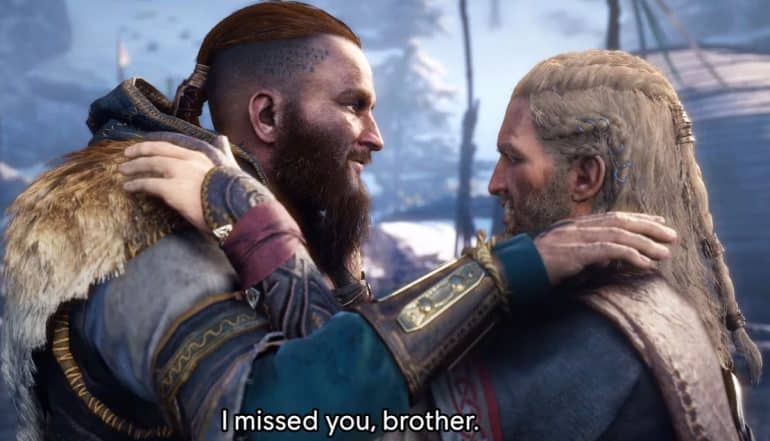 Each area Eivor explores has its own distinct geography, from the snow-covered peaks of Norway to the green pastures of Gloucestershire. Every area you get to explore on your journey is breathtaking, especially when playing on next-gen systems.
As we have come to expect from Ubisoft games, the map in Assassin's Creed Valhalla is once again filled to the brim with various markers and icons indicating quests, collectables, or areas of interest. Thankfully, it is not as overwhelming as it was in Odyssey. It feels more streamlined than in previous entries.
What makes Assassin's Creed Valhalla different is that many of the side quests evolve in a way that feels a lot more natural than just heading to a marker and talking to an NPC. You might unlock a new quest just by passing an NPC who casually mentions something or meet a stranger along the road that might need some help.
Combat in Assassin's Creed Valhalla is a bit of a mixed bag.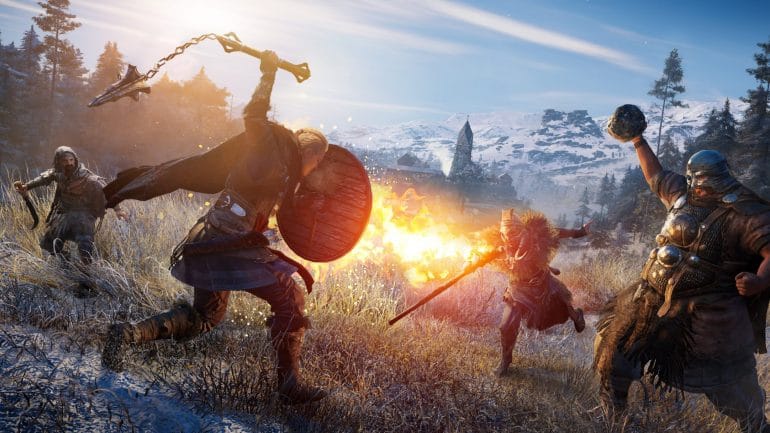 Eivor, being a big bad Viking, can dual-wield weapons – which is something that previous Assassin's Creed protagonist could only dream of. This makes him a much deadlier opponent than we have become used to and the game encourages players to fight aggressively.
With a deadlier protagonist comes a new health system too. Gone is self-regenerating health. Instead, Eivor must replenish his health using the various food sources (fish and berries) scattered around England.
It does take a bit of getting used to as barging in axes flailing could mean a quick death, especially if you don't have any rations to help replenish your health. There were moments where buttons mashing did result in a victory but, as players unlock new skills and enemies become more of a challenge, planning quickly became more integral.
With Assassin's Creed Valhalla, stealth and one-kill assassinations make a welcome return. Run-of-the-mill soldiers are quite easily taken out with one quick strike, while the higher-level enemies need more precision – with a quick-time mini-game popping up when assassinating a particularly powerful foe.
Another mechanic that has been absent from the series for years and returns in Assassin's Creed Valhalla is the ability to use your character's hood to hide their identity and blend in. Although stealth is a viable option, it still takes more of a back seat than I would have liked to see.
As Eivor decapitates and fights his way through England, he will unlock various skills using skill points. The skill tree in Assassin's Creed Valhalla is divided into three sections which in essence is stealth, ranged and melee.
Unlike previous titles in the franchise, the game's most interesting abilities aren't unlocked using these points but rather form part of the game's collectables. These powerful and unique abilities are learnt by finding various books scattered across the lands.
Disappointingly, the skills that you can unlock tend to be small increment improvements to your stats with new skills being few and far between. Most of the skill tree is also enveloped in fog, only opening up once you have unlocked all the nodes leading to the area. This makes planning your build unnecessarily difficult at times.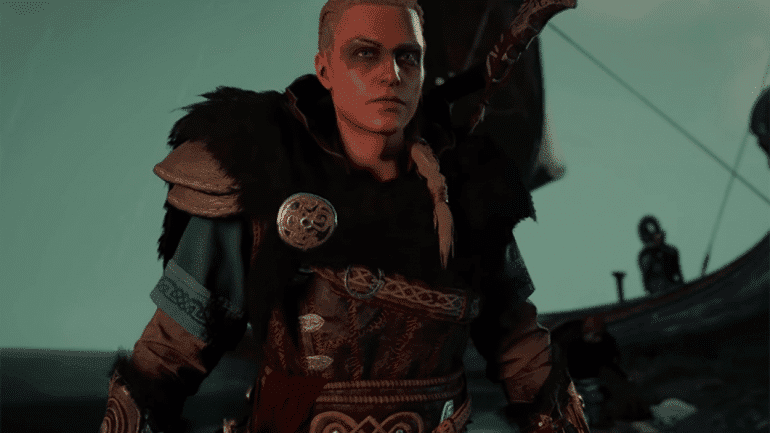 As you raid, pillage and kill you will be able to upgrade your settlement with the resources you acquired. Building and upgrading nets you new quests missions and even new equipment.
It is quite pleasant to have a place to return to after completing missions. Also, being able to spend your hard-earned loot on more than just a new axe or helmet is a great way to get player's more invested in the game and its narrative.
After the bright world of Assassin's Creed Odyssey, Assassin's Creed Valhalla grittier and darker world is a welcome change. With more interesting side quests, characters that I felt more drawn to and a world I couldn't wait to explore, the game drew me in from the moment I stepped into Eivor's snow-covered world. 
Assassin's Creed Valhalla might not be perfect and does suffer from some of the same issues (including various bugs) that plagued the previous instalments but it does bring back a lot of what fans have been missing from the franchise. It also introduces some new mechanics that help this entry stand out from its predecessors.
Ubisoft provided a review unit to Fortress of Solitude for the purposes of this review.
The Review
Assassin's Creed Valhalla
Assassin's Creed Valhalla still has many of the issues that plagued previous entries in the franchise. However, it does bring a few welcome chances. This results in a more streamlined and engrossing experience.
PROS
England and Norway are absolutely beautiful.
Organic quests
Exploration is a joy
CONS
Combat can feel janky at times
There are a few bugs
Review Breakdown
Story

0%

Gameplay

0%

Graphics

0%

Replay Value

0%

Sound and Music

0%