Assassin's Creed Valhalla was released back in November 2020. A few short months thereafter, developers Ubisoft launched its first expansion to the world of the Vikings with Wrath of the Druids. While the expansion was great in itself, adding upon the rich lore of the Vikings in Britain, Ubisoft has gone beyond that with its latest iteration, Assassin's Creed Valhalla: Dawn of Ragnarök. 
To put things into perspective, right off the bat, the Wrath of Druids expansion contained some 15-20 hours of additional story and raiding missions. Now, with Dawn of Ragnarök, players welcome an additional 35+ hours into the equation. 
In addition to that as well, the first expansion was more along the lines of building a more in-depth story rather than an overhaul of new weapons, elements or combat styles. Dawn of Ragnarök pretty much adds to all this quite significantly.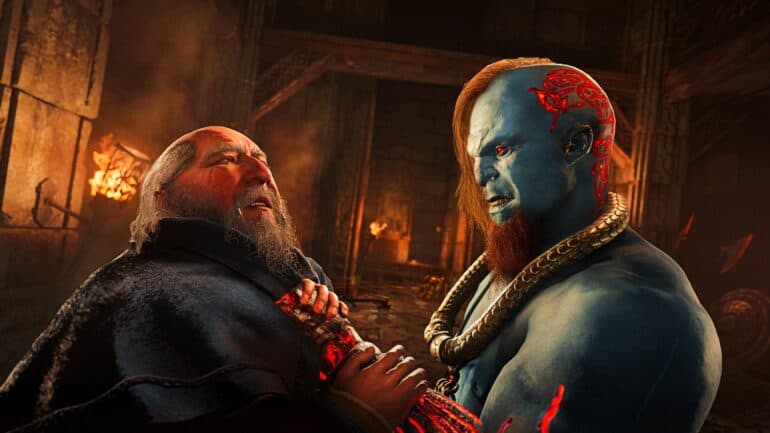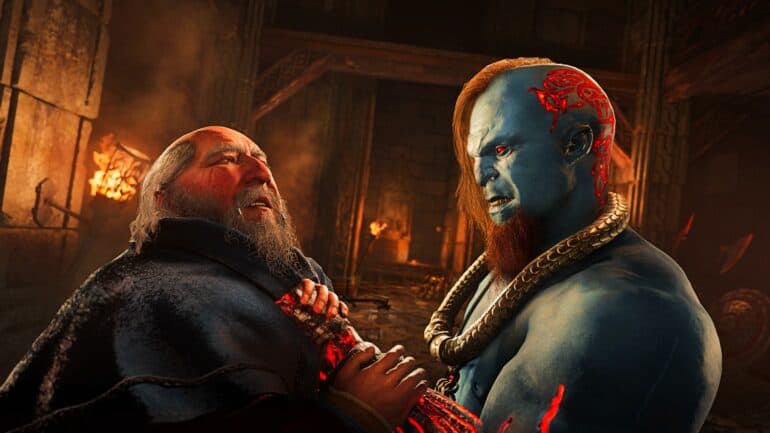 Jumping back into the game after some months brings with it three options when starting off the new expansion. If you've completely levelled up Eivor from the original game (and first expansion), you'll be able to dive right into things with all your abilities and configurations. Quick and easy.
However, if you've not yet completed this, you'll need to have reached a certain level within the game to unlock the Dawn of Ragnarök content. So, within the main game, you'll need to have achieved a few of the basic builds and quests, such as "Restless Dreams" in order to unlock the Svartálfheim memories, which is the Dawn of Ragnarök expansion. This then allows you to keep your current progress. What's important to note here, is that you'll need to upgrade the character with all the required levels to start the new expansion. Once you switch back to the base game, you'll lose all these upgrades and pick up where you left off. You'll then be able to switch between the two at your choosing. 
For those who haven't played any of Assassin's Creed Valhalla and wish to jump straight into Dawn of Ragnarök, you can do just that. You can even do so if you've already started the original game, but then start a new game from scratch. This is the option I went with, in the end, having reached a point in the original game that didn't require me to continue from there. 
Unlike the other expansions where you continue to play as the set character Eivor, you now get to play as Havi – although technically through Eivor's dreams. If you're not familiar with Havi from the game itself, or Norse mythology in general, he is essentially Odin – who is known by many names. 
Playing a god basically means you should have godlike powers. And that's the case here. Being at the highest levels and upgrades from the base game, you're already at that stage. Only now, do you get to enhance that even further with new abilities and powers, combat unlocks and weaponry. 
While the overall gameplay remains largely the same with the underlying game engine, most of the new dynamics rely on these upgrades. You'll get to draw power from fallen enemies and later use these powers to change the form or enhance your skills temporarily. If like me, you're a little rusty in the world of Valhalla, it takes a bit of getting used to all these new capabilities and having to learn the controls to master it. 
In comparison to the original game, where I spent the majority of my time performing sneak kills, which relied more on my stealth abilities than fighting skills, there is a big change. You still have the ability to do stealth attacks if you choose not to run head-first into battles, but it would serve you well to mix things up a bit to hone your skills. This is critical when fighting some of the main villains in the story.
Speaking of the story, I've already mentioned that you play the protagonist, Havi. After his son Baldr is kidnapped by his brother (turned immortal fire giant), Surtr, Havi must traverse the dwarf kingdom of Svartálfaheimr to accomplish his goal of rescuing Baldr. 
Havi must battle two factions, the Muspels and Jotnar. What's interesting about these two groups is that they're polar opposites, fire and ice, respectively. As such, you'll be able to use diving powers (abilities) from these two factions as you battle them, blending into their population and more. You'll also have to choose wisely how and when to use these abilities, as they are timed and draw upon the new mana-type counter.
The world also receives a much-needed upgrade. Terrains will take you from the lush green pastures to the ash-covered fields of the Muspels and ice landscapes of the Jotnar. While it may look beautiful, it's quite treacherous. You need to be more specific about how you traverse the environment, making it harder to stealth attack on grounds you cannot set foot on without taking damage.
The world of Dawn of Ragnarök is massive, both in terms of the new areas to uncover as well as all the new abilities and combat techniques you'll need to master. This isn't just another addition to the game to expand the storyline but rather an all-encompassing upgrade to the Valhalla experience. It is great to pick up the game again after so many months and uncover the new elements, almost as if it were an entirely new game altogether. 
Assassin's Creed Valhalla: Dawn of Ragnarök releases tomorrow, 10 March 2022. It will be available on PS4, PS5, Xbox One, Xbox Series X|S and PC. 
The Review
Assassin's Creed Valhalla: Dawn of Ragnarök
Assassin's Creed Valhalla: Dawn of Ragnarök takes you on new adventures as a Norse god, bringing with it new abilities, fighting techniques and new worlds to discover, all with it a new storyline as well. It's massively rich and great for fans of the original game.
PROS
New divine powers
Improved gameplay
Bigger world and story to uncover
CONS
Some aspects of combat remains the same
A few glitches here and there
Review Breakdown
Story

0%

Gameplay

0%

Graphics

0%

Replay Value

0%

Sound and Music

0%