In 2015, Asa Butterfield was shortlisted to play Spider-Man in both the Marvel Cinematic Universe and a new standalone franchise for Sony.
For a while, he seemed to be the front runner but ultimately lost to Tom Holland who went on the snag the role of the famous web-slinger.
Asa Butterfield has since found success as Otis Milburn on Netflix's breakout dramedy series Sex Education. But some rejections still sting long after the fact.
And in a recent interview with Collider, the actor spoken candidly about what is was like to lose the role of a lifetime.
"Every so often there's a part that you really want and it's a script you love, and you kind of put your heart and soul into it, and you don't get it. And it is tough and it is sh*t, but I often find that something even better comes out of it at the end. And so in the case of Spider-Man, I did Sex Ed, because I wouldn't have been able to do both of those at the same time."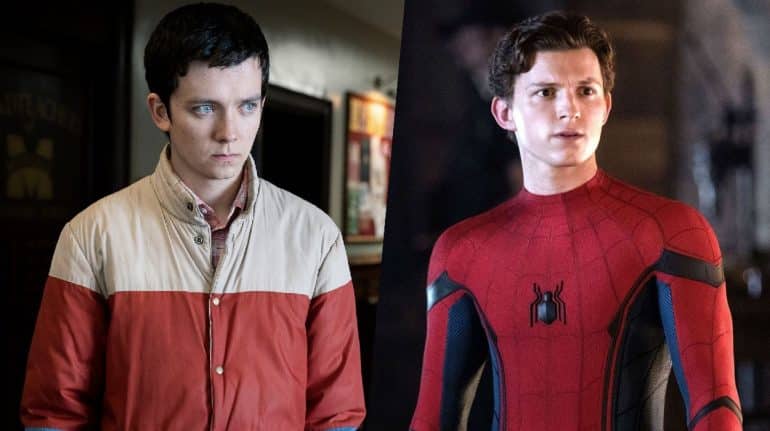 Asa Butterfield went on to explain why things might not have worked in his favour with this particular version of Spider-Man…
"I think as an actor and going out for roles, there's only so much you can do and everyone's gonna have a different take on a part and look at a character in different ways, have a different sort of performance. And you kind of have to stick with what you think. And if that isn't necessary in line with what the director and the producers want, then it's like, there's nothing you can do about that. You might just not be the right person, and that's out of your hands. And that's something I've learned, something that I think is great to help me kind of get over it."
He also has loads of praise for Tom Holland saying…
"Tom did amazing things with Peter and he had an entirely different portrayal of him and I think it's worked so well in the universe and in that part, and I don't think I could do it. So I think all things work out in the end."
As much as fans of Butterfield would have loved to see his take on Spider-Man, it's pretty difficult to imagine the latest iteration of the iconic character being played by anyone other than Tom Holland.
What do you think? Would Asa Butterfield have been a good Spider-Man?