Artificial Intelligence seems to be taking over the art world. More and more digital artists are using it to create art and explore interesting prompts and see what exciting images the AI can synthesize. Some of the art that is generated is surrealistic and hauntingly beautiful. Some of it is wacky, out of proportion, and engaging. But most of it is just downright incredible. This artist has taken two excellent franchises and melded them into one. Introducing the Jedi Wolverine.
RELATED: Fans Want Hugh Jackman's Wolverine In A Yellow Suit For Deadpool 3
Jedi Wolverine
A digital artist who uses AI as a tool for their art decided they wanted to see what it would look like if Wolverine were a Jedi. Hopping onto Midjourney to answer their burning question, the results were satisfactory. Having iconically played the character for longer than anyone else, the AI generated an image that looked strikingly like Aussie-born Hugh Jackman, with his signature rippling muscles and exposed chest.
The art was posted to the Midjourney Official Facebook page with the caption, "Asked Midjourney AI…What if Wolverine was a Jedi," on the 27th of December, 2022. The artist in question was Hazmattguy VR. If you go to their page, they have generated many other concept art images using Midjourney.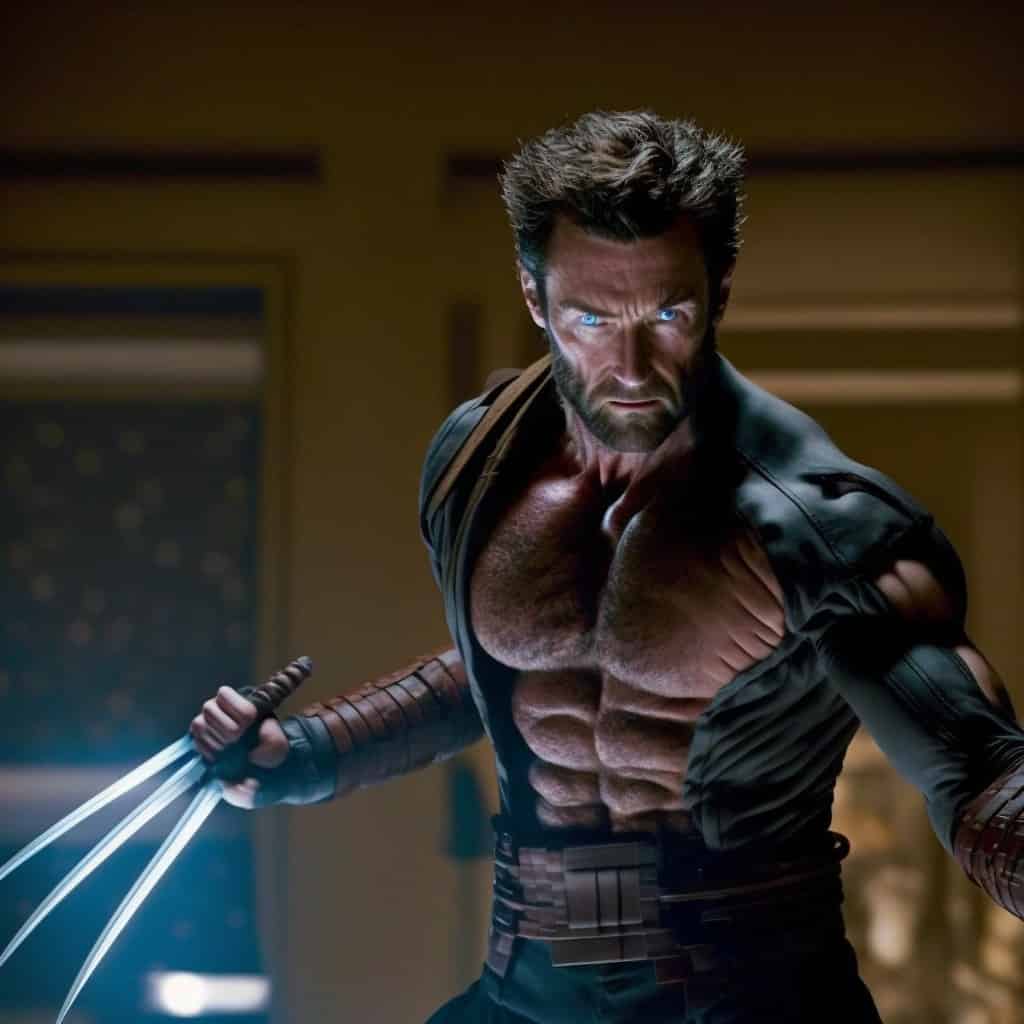 Wolverine's glowing eyes are a lovely touch in the image, accenting the ferocity we know and love. In addition, it makes total sense that Wolverine would have a lightsaber that produces three beams instead of just one. Well played, Midjourney, well played.
RELATED: Why Daniel Radcliffe is Perfect for Marvel's Wolverine
X-Men and Star Wars
Considering both X-Men and Star Wars are now owned by the House of Mouse, it wouldn't be that far-fetched to have a crossover between the two franchises. The X-Men was last seen in the Marvel Cinematic Universe when the intellectual property was sold to 20th Century Fox. However, the IP was repurchased by Disney after they acquired Marvel Studios, and they have also acquired Lucasfilms.
Now producing many spin-offs from the Star Wars universe on Disney+, it is just a matter of time before the X-Men return. While it was rumoured that they would return soon because of a particular revelation during the finale of Ms Marvel that suggested she is actually a mutant.
Besides these whispers, we are still waiting for the mutants to officially return to the MCU. However, Deadpool 3 is making some serious headway in this regard, especially since the seemingly retired character of Wolverine is confirmed to be returning for the film.
Although there might be no ulterior motive behind the post or the creation of the image, it is undoubtedly resurrecting comments of fans wanting to see more X-Men in the future of the MCU, as they are no longer willing to wait so patiently.
If you want to check out some more awesome AI art, check out Hazmattguy VR's Facebook page or the Midjourney Official page. There you can find everything from Predator concept art to users discussing if they have found a secret language immerging from the AI.
RELATED: How Tom Cruise Stopped An Actor From Playing Wolverine
What do you think of Jedi Wolverine?