Artemis Fowl isn't your typical 12-year-old boy. An academic genius with a keen strategic mind, he's one of the smartest people on the planet. He's also about to become a criminal mastermind, following in the footsteps of his legendary father… and embark on an adventure he could never dream of.
When his father is kidnapped, Artemis is forced to accept that all the fairy tales his father used to read to him were true, and that an unseen, unknown world exists underneath the one we know. While the security forces of Haven City – home to fairies, dwarves, centaurs and other fantastic beings – search for the stolen Aculos, Artemis Fowl embarks on his own mission to find it and use it to pay off his father's ransom. When their worlds collide, it becomes a race against time for Artemis to restore peace and rescue his father…
There's an old saying that if you can't say anything nice, then don't say anything at all.
So…
No. Sorry, I can't just a put out a blank review of nothingness no matter how tempting it may be.
Artemis Fowl is truly awful and deserves to be criticized.
Potential viewers need to be warned that watching this will waste their time (and possibly money, too). It's that bad. In fact, it's worse than bad. It's the Ishtar of modern YA fantasy movies, and makes The Last Airbender look like Citizen Kane.
I cannot stress this enough:
THIS
IS
AN
AWFUL
FILM!
DO
NOT
WATCH
IT!
Right… now that's out the way, let's try to untangle this complete disaster and figure out what's wrong.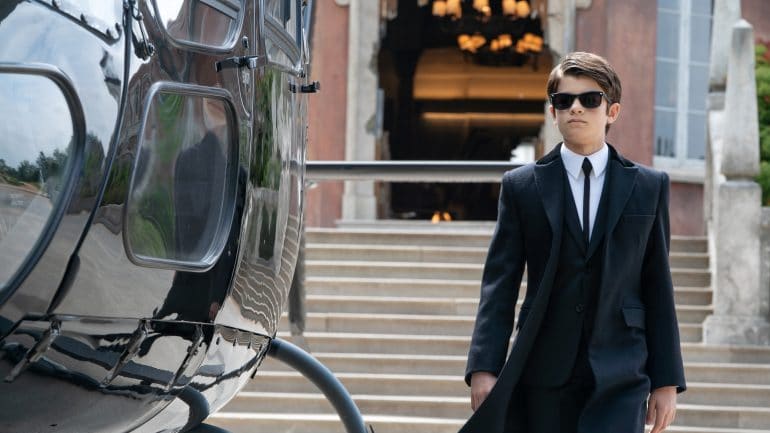 From the very start, a painfully unentertaining Josh Gad – in knockoff Hagrid mode – dishes out bucketloads of exposition in a flat gravelly tone of voice like he's auditioning for a Christopher Nolan film.
It's an attempt to try and set up the premise for Artemis Fowl, but by telling us and not showing us… well, it's all pretty boring. It also makes Artemis seem like a complete jerk even before we're introduced to him.
Then we meet him, and he's an even bigger jerk. He never improves, never evolves as a character, and spends his time either staring blankly into the distance or smiling smugly for no reason. Characters like this interpretation of Artemis Fowl are rare.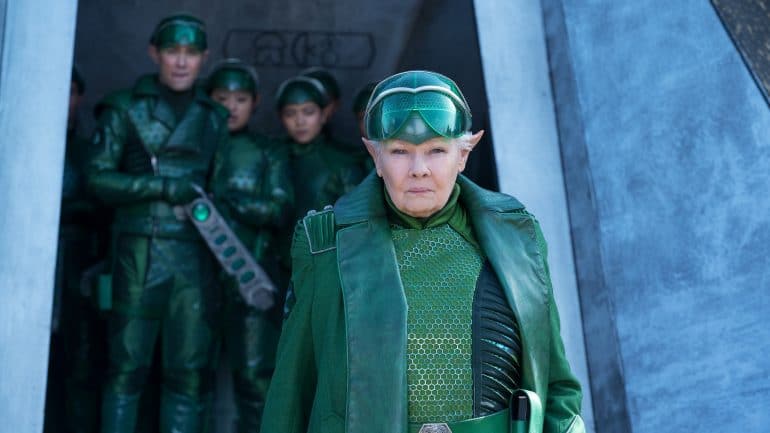 An arrogant, over-privileged, bratty know-it-all, Artemis is entirely unlikable and possesses no charisma or screen presence whatsoever. Far from being a lovable rogue, there's no reason at all for the audience to cheer him on and a thousand reasons to despise him.
It doesn't help that young actor Ferdia Shaw is saddled with such a poorly-developed character and has to utter such uninspired, awkward dialogue. His performance is entirely wooden, but if there's any consolation he can take as an actor it's this: he's surrounded by far worse performances, from more experienced actors of a far higher calibre.
Colin Farrell almost sleeps his way through his scenes in Artemis Fowl, showing little interest and minimal effort.
Josh Gad's character, by contrast, veers wildly with gusto from being the world's worst Jack Black impersonator to the world's worst meme, never anywhere near as funny or charming as he seems to think he is.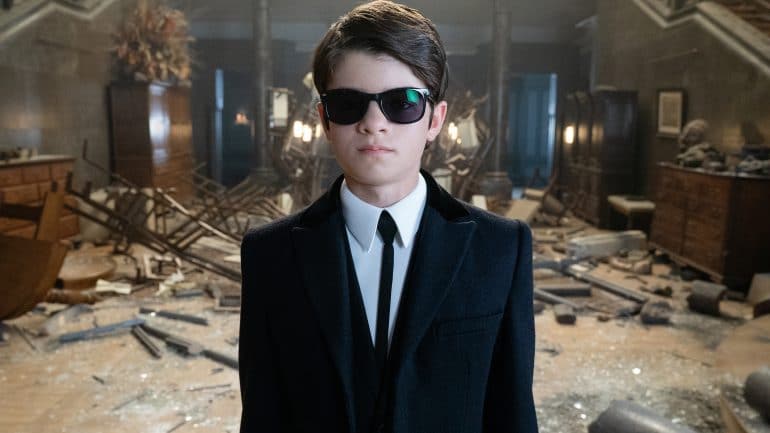 And when you've got Judi Dench sloooooowly chewing the scenery with slow-burn intensity, barking orders in a woeful accent as fairy commander Root and looking like she's off her meds while having bad flashbacks of Cats, you're hitting Golden Raspberry territory.
The story in Artemis Fowl, what little there is of it, is so weak it can't even support its simplest ideas.
Things seem to happen for no reason, creating the feeling that half a film was edited out. Artemis's quest itself is like a Tomb Raider game that only takes place inside two rooms of the mansion, and the goal is as easy as opening up a single door and pulling out what's inside.
Which, of course, Artemis doesn't even bother to do himself because everything is done for him.
There could have been an interesting subplot regarding a political shake-up and corruption in the land of the fairies but, like so much of Artemis Fowl, it's never developed or explored.
In terms of visuals, never before has a fantasy world been shown in such a humdrum, matter-of-fact manner that's so completely underwhelming. Meanwhile, pointless "action" scenes are peppered throughout to try and make the proceedings more interesting.
They fail. Badly.
Lots of ideas are thrown at the screen in random succession, apparently in some hope that they'll all magically stick together to form a cohesive plot, but they never do. Instead, the audience is presented with 95 minutes of nonsensical boredom that feels like five hours of root canal work.
In Artemis Fowl, unfunny jokes land with a thud, characters are stock figures with no substance or depth, and nothing happens of any interest. It's got all the worst elements of a standard cliché-ridden origin story, but hopefully no sequels will ever plague the world.
Basically, it stinks.
The scary thing is that each of these surface-level problems is like a spilt drink on the Titanic – sure, they're bad, but the whole thing is a far bigger disaster to worry about.
Not only is Artemis Fowl one of the worst Disney live-action films of all time (and given that they made The Ugly Dachshund and The Black Hole, that's stiff competition), it's easily one of the worst films ever made.
Don't watch Artemis Fowl. Trust me, you'll be doing yourself a favour.
The Review
Artemis Fowl
Not just bad, it's one of the worst films ever made.