Unlike WarnerMedia, Netflix has released the numbers for Zack Snyder's Army of the Dead. Brace yourself because zombie heist film has been streamed 72 million times, putting it into the streaming platform's top 10 most-watched films of all time. The best part? It's only been out for over a week, so expect it to shoot to the top of the pile in no time.
What's interesting about this achievement is that Snyder's latest movie has received the same sort of reception from the usual suspects who lust for his downfall. From accusations of right-wing propaganda to declarations that the director doesn't understand filmmaking, it's the usual noise whenever a Snyder film is released. At times, the reaches are Olympic-level mental gymnastics.
You see, it's okay to not like a film, even one of Snyder's. But when you see how adamant these "tastemakers" are to tell you to NOT like his movies and you're a bad person for liking them, you know there's a bigger agenda at play here. Incredibly, they can't stop writing or tweeting about their dislike for Zack Snyder's Army of the Dead, though, since their Google Analytics figures could always do with a little push.
On the other hand, Zack Snyder's zombie film is flying on Netflix—and the general audience consensus is it's a good time. And for the first time in a long time, the director looks happy as he discusses his latest project and the future of the franchise. His partnership with Netflix also appears to be strong and supportive, as both parties have had nothing but good things to say about each other.
More importantly, Army of the Dead is free from all the superhero drama and the exhausting discourse. No one is arguing if this character isn't like how they are in the comics, or how that other character would never do that. People are sitting down and watching a movie (without a world of expectations), then deciding if they like it or not—you know, kind of how it should be and what we used to do in the past.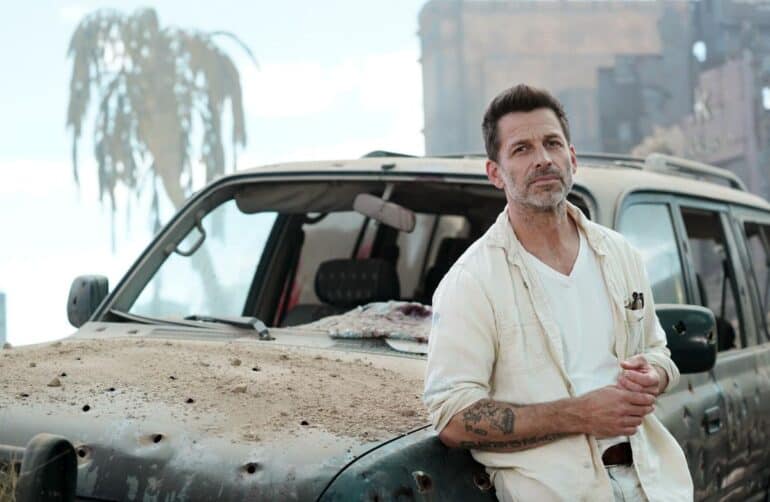 Of course, the usual suspects are saying that Snyder hasn't moved on from the DCEU because he keeps throwing shade at Warner Bros. whenever the opportunity arises. The irony is, he isn't the one bringing it up all the time—it's all the interviewers looking for the next big headline. And why can't he be honest about his experiences? Should he lie about the toxicity and double standards of Hollywood?
Reviews have always played an integral part in film criticism and commentary. Lately, though, it's degenerated into certain individuals having an axe to grind, because of perception and assumptions. The audience has picked up on it, which is one of the reasons that they no longer take reviews seriously anymore. It sucks for the reviewers who still treat their craft with professionalism and integrity, but it's clear that the tables have turned and the audience is now in charge.
Tell us, does Army of the Dead's numbers prove Zack Snyder's detractors wrong? Let us know in the comments section.