An action movie with an extremely generic title, starring and produced by early 2000's has-been Wesley Snipes, and developed by WWE Studios and Gene Simmons? This sounds like a parody of mediocrity at this stage and, in fact, contains all the necessary elements to achieve cult status through badness. However, tragically, Armed Response does not even do that effectively, leaving Snipes still banished to the wasteland of pop culture.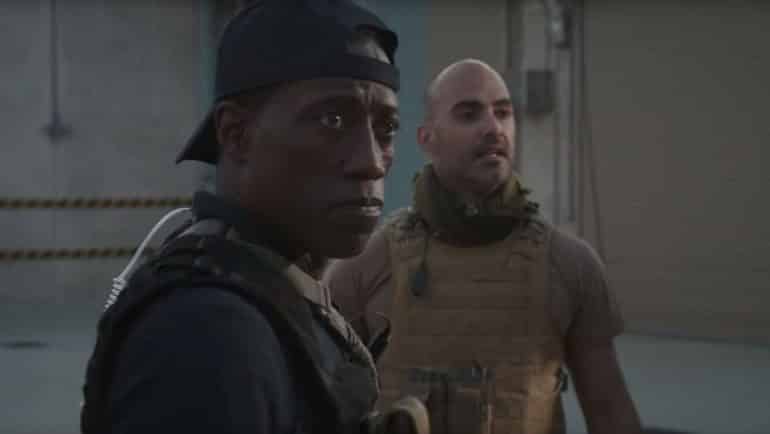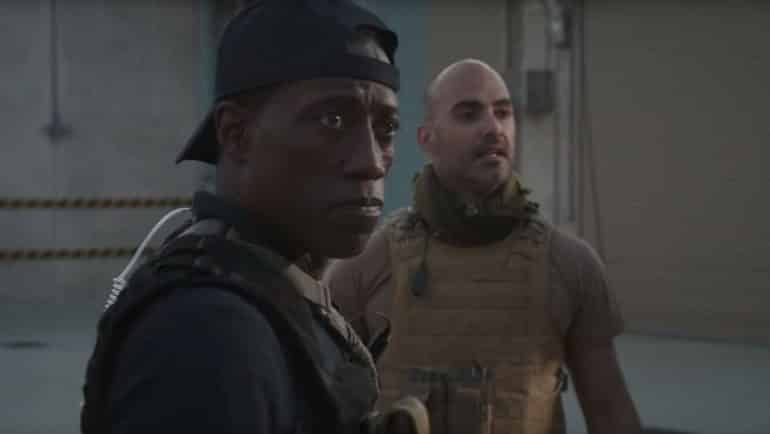 Armed Response focuses on Isaac (Snipes) the glowering leader of a special ops team that must investigate an area known as the Temple, which has gone dark. There they find that the AI in charge of the facility has gone rogue, and must be shut down. In essence, this film combines some of the original Resident Evil movie and some of the Doom movie from a few years ago. This in itself is not bad – a minimal plot is fine, and I would accept a wacky cast of marines who get picked off one by one. Aliens did this a couple decades ago, and it worked great.
The problem is that Snipes doesn't seem to have nearly enough charisma to carry this through as the leading man. Bringing it back to Doom – this movie would have been infinitely more entertaining if someone like Dwayne Johnson was playing the lead, but I rather suspect he's moved on to bigger and better things since then.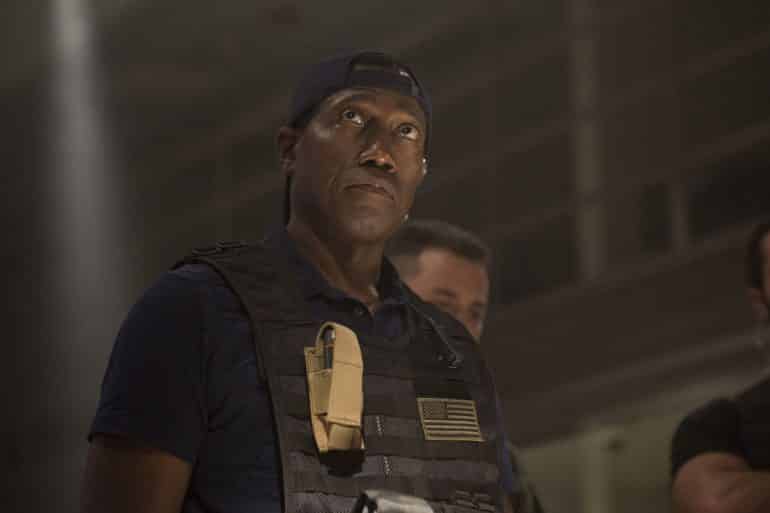 The violence is unsatisfying and uncreative, and the plot is largely wasted. A film like this can only succeed based on the characters and cast, and they never seem to really capture my attention. I don't really care if anyone makes it out of the Temple or not, and I liked Snipes better when he was making tax evasion jokes in the Expendables 3.
I liked Snipes enormously in Demolition Man, where he was playing a madcap villain. Then he did Blade, which used stoic coolness to good effect. Since then, Snipes seems unwilling to be emotional in anything he does. Be crazy and funny again, and you can pull off an action movie that way. Looking like you just stepped in dog poop for the entire runtime of Armed Response is boring, and we don't want to see that anymore Wesley.