Are you looking for something fun to play during this quarantine period? You might have heard of Candy Crush and other match 3 games, like Bejeweled or Zuma. Matching three items might not deliver the excitement you might crave. But, you can't be sure unless you give it a try.
There is a reason why games such as Candy Crush are among the most popular games in the world. Match 3 games are intuitive, simple, and addictive. It is no wonder that millions of people around the world play these games for hours on end.
Great Music and Catchy Themes
Music brings a good feeling to anyone who cares to listen. One of the things that make Candy Crush stand out is the great music. Performed by the London Symphony Orchestra and created by Johan Holmström, these tunes draw many people to Candy Crush.
Match 3 games also have great themes. It goes without saying that a beautiful theme is bound to make a game interesting even if it lacks high-quality graphics or adventure.
Online casinos have also adopted the use of catchy themes to make their games even more fun. For example, 918kiss offers slot themes and backgrounds with individualized characters that can keep you glued to the screen for a long time.
A Reward that is Unexpected
What makes match 3 games fun is that something unexpected can happen at any time. For instance, when you play Candy Crush you might get special candies that could help you garner many points even when you were on the brink of losing.
And there is no point in arguing; everyone loves a pleasant surprise.
A single win in a slot machine can motivate you to keep playing for many more hours, even if you have been going at it the entire evening. An unexpected win delivers a rush of euphoria. This feeling is something that Candy Crush delivers, and an explanation for the game's popularity.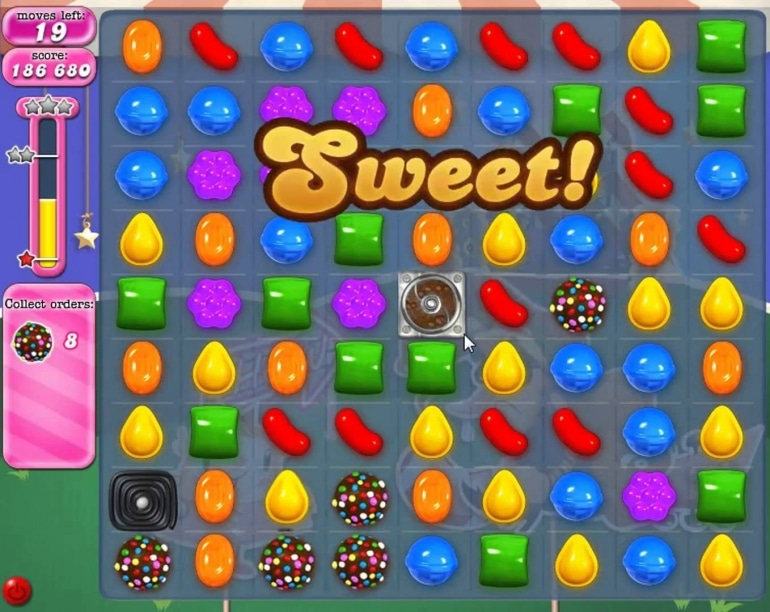 Beautiful Memories
There is just something about sweets and candies that evokes powerful childhood memories. For most people, these are beautiful moments that can't be traded with anything else. Candy Crush allows players to take a trip down memory lane and relive those happy moments when they were happy and carefree.
A feeling of Being Good at Something
Everyone wants to be successful. The feeling that one gets when they finally learn a new language or master a skill such as skateboarding can only be compared to a high. Candy Crush can be challenging, especially when one is first starting out. It frustrated many people for a while, until they eventually become good at it.
When you finally hit a high score, you will feel really proud of yourself.
You Don't Need Company
With online games, you do not need to have other people to play. This allows you to have fun even if you are alone in the house or office. And there is no one to jeer you for a bad move or poor scores. It is just you, your device, and sweet sweet, candy.
Conclusion
With a smart gadget, you can have fun in just a click of a button. Even if you are not an avid gamer, you might want to find out for yourself what makes Candy Crush such a popular game.