Are free packs in games really that different from casino no deposit offers? Despite the differences in the type of game that you're playing, whether it's a video game or a casino game, there are certain elements of each that have some serious overlap. Now, you may be a gamer, or a casino player, or you may be both; but we'll check out some examples to see how they are both similar and different.
Free packs in games often come with some conditions attached, such as reaching a particular level or amount of points. This means that you will have to play through the game quite a bit to 'unlock' the free content.
On the other hand, a casino no deposit offer gives you a particular amount of money to play with upfront (or a number of free spins for slots play), but you have to play and win a considerable amount of money without hitting zero to cash out. With these no deposit offers, you get the gaming experience upfront, however, if you want to win real money without depositing any of your own funds, then you'll have to be a huge rockstar at whatever casino game/s you're playing.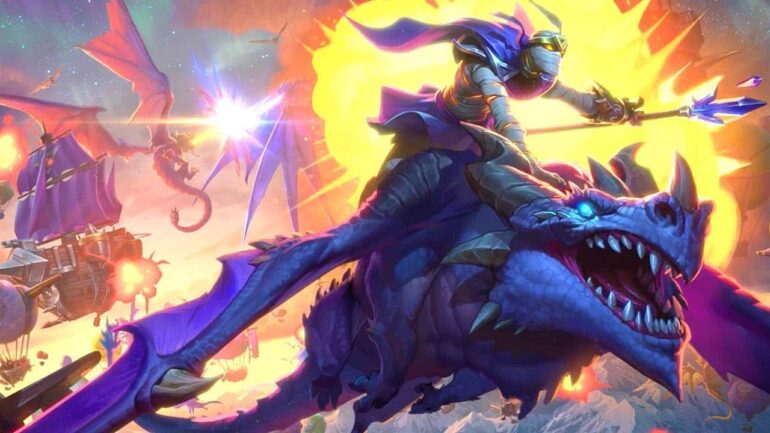 Example: Hearthstone Battlegrounds
A few months ago, Blizzard announced Hearthstone Battlegrounds, a new game mode for one of the world's most popular games. Hearthstone itself is free to play, making it a popular choice among gamers. However, to play the full Hearthstone Battlegrounds experience for free, you will have had to have acquired 30 packs of the most recent Hearthstone expansion. While it's possible to achieve this through gameplay alone, more often than not, getting this many packs have meant purchases along the way.
So, is it really free? Well, if you don't have all the packs you can still play, you just won't get the same experience as players that have all the packs.
Example: Slots Garden
Here's a South African slots casino that allows you to get up to R200 on sign up. Sounds like a great no deposit bonus, right? However, if you dig into the terms and conditions, you'll see that you need to play that amount 30 times through (or 60 times for table games and video poker), and that you aren't allowed to use the bonus on certain games such as Baccarat, Craps, and Pontoon 21.
Not only this, but if you want to cash out, you'll need an account balance of greater than the bonus (R200) plus R500. This is a lot of money to try and win upfront, but the allure is still there – and at the very least you will get to play the games for free (except the forbidden ones!).
Example: The Sims 4 Holiday Celebration Pack
Here's another free game pack offered by a popular gaming franchise: The Sims 4 Holiday Celebration Pack. The difference between this free pack and the Hearthstone Pack is that The Sims 4 is not a free game: to get the free pack you have to purchase the game first. You can purchase the title outright, which, to be fair, isn't that much to spend, or included as part of EA's Origin Access package, which gives you access to 70+ PC games like Sim City and Unravel.
Example: Yebo Casino
Over at Yebo Casino, at the time of print, they have a promotion going with their Caesar's Empire game. This casino allows new players to sign up and get 50 free spins not requiring a deposit on the game upon sign up and contacting customer support.
However, if you dig down into the terms and conditions of the promotion, you'll find that you need to make a deposit to claim these free spins (not mentioned anywhere in the main advertising of the promotion), and also that "you will be required to wager the deposit + free spins winnings amount at least 40 times before being able to make a withdrawal."
As you can see, there is a lot of overlap between free packs in games and casino no deposit offers. They both come with certain terms and conditions attached, although, in video games, they are often easier to determine without having to dig too far down into the fine print. While both can be exciting propositions, make sure that you aren't having to do too much work (or putting down too much money) just to get a little something for free. The allure of free bonuses isn't worth putting down extra money for!