Despite its gigantic player base, the ever-updating library of games, and its wide availability, online casino gaming is often considered in a separate column to 'mainstream' gaming, such as that of consoles, PCs, or mobile. However, knowing that the core element of attraction is entertainment in both sectors of gaming, casino sites have been adapting their approach to make their offering more appealing to mainstream gamers, with Grand Ivy being a prime example. So, let's venture into how the likes of Grand Ivy are trying to appeal to mainstream gamers.
Variety of games
While the triple-A titles often dominate in the eyes of gamers, many have sunk their thumbs into entertaining indie creations and freemium mobile games because there is such a wide variety of themes and playstyles on offer. As shown in the www.bestonlinecasino.com Grand Ivy casino review, the website has followed in this approach by boasting a grandiose games collection.
The games span many different themes, as shown by the likes of Starburst, Book of Dead, Immortal Romance, Gonzo's Quest, Boom Pirates, and Kraken Conquest. They also offer games of particular appeal to mainstream players, shown by the never-ending Worms series, being represented by Worms Reloaded, and the presence of the boxing game Let's Get Ready to Rumble – a sport that's famously been absent from mainstream gaming for many years.
Available on mobile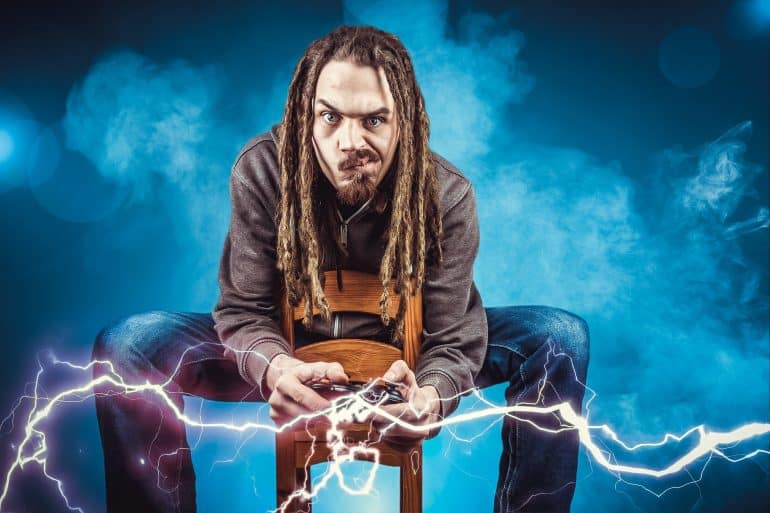 Regular video game players still look down on mobile gaming, but it's impossible to deny the widespread allure of the often free-to-play games. According to newzoo.com, it has come to the point where mobile gaming makes up 45 per cent of the global games market. Grand Ivy recognised this trend to mobile gaming early, making sure that they have a top-class, loaded mobile offering for its players.
As mobile phones continue to improve their technology, with the Samsung Galaxy Fold being particularly innovative, online casinos are increasingly able to offer their full library of hundreds of games as well as the more demanding titles, such as live casino games.
Adhering to the demand for online multiplayer competition
Online multiplayer gaming has completely changed what it means to play a video game. Now, with any game that could be played competitively, developers are inclined to include online multiplayer features. It has come to the point where Steam will be bringing online multiplayer features to their offline multiplayer games, per techradar.com. Meanwhile, Grand Ivy has added its own version of online competitive play with its adoption of progressive jackpot games.
In these games, anyone playing the particular game anywhere in the world has the chance to randomly trigger the jackpot drop. Not only this, but every spin adds to the ever-increasing jackpot, meaning that players are playing alongside each other to create a larger jackpot as well as against each other to win the ultimate prize.
Through a diverse range of appealing games, a strong mobile gaming platform, and a way to be competitive in the games, the Grand Ivy online casino has included many different aspects that mainstream gamers will find appealing.