The Flash, the movie that's been defined as a turning point for the future of the DC universe, is finally here – and the results have been less than stellar. Thanks to a combination of poor word-of-mouth, countless controversies, and a troubled development, The Flash is on its way to a fairly disappointing box office run. But where does this leave Aquaman 2?
RELATED: "It Wasn't Quite Satisfying For Me" – Michael Shannon Describes His General Zod Experience on The Flash
Some DC fans are now arguing that Aquaman and the Lost Kingdom, currently scheduled for release later this year, should be canned in the wake of The Flash's debacle. While the 2018 original did become an unexpected success for the franchise, things have changed over at DC. Considering The Flash's poor performance, chances of Aquaman 2 capturing lighting in a bottle twice are close to nonexistent.
This wouldn't be the first time Warner Bros. takes such a drastic approach to what seems like a clearly disastrous movie, either. Just recently, in the wake of the Zaslav takeover, Batgirl got the axe. While some fans were justifiably dumbfounded by the news, the decision proved that Warner Bros. wasn't afraid of cutting its losses with a defective product.
Now, there's nothing outright wrong with Aquaman 2. If anything, Jason Momoa's character is one of the most beloved by fans out of the entire DCEU. The issue here is that this is a movie that only die-hard Aquaman fans are still waiting for – and even that is arguable by this point.
RELATED: Amber Heard Dropped From Aquaman 2 Following Trial Verdict?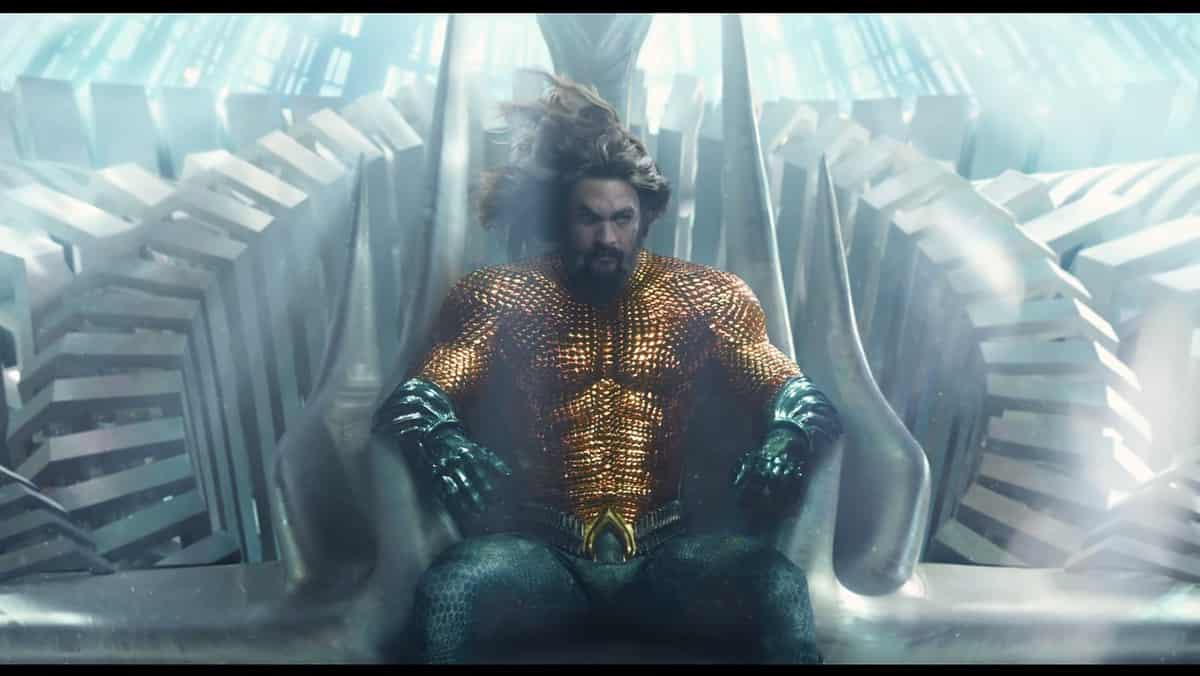 It's been five years since the last Aquaman solo film. As we know, thanks to Marvel and its MCU, half a decade is a long time for a sequel to come out. Arthur Curry's story is self-contained enough for fans to be happy with what we got in the first film – there's not a pressing need for a sequel, especially now that we know that the DCEU as we've known it is no more.
As the new and improved DCU, helmed by James Gunn, is nearly upon us, one can't help but wonder where Aquaman 2 fits into the whole plan. Let's keep in mind that the film hasn't been clear of controversies, either. Keeping Amber Heard as a titular character is a decision that baffled many fans at the time, and it's also something that came back later to hurt the movie's box office performance.
RELATED: SnyderCon 2023 was a Funeral For The DCEU
The reality of the situation is that Aquaman 2 hasn't got the same amount of buzz going around compared to The Flash – and that's a huge problem. If The Flash was a long-awaited film that still managed to get a disappointing box office performance, things look bleak for Momoa and company as we near Aquaman 2's release.
Cancelling Aquaman 2 and taking a step back to reassess the DCEU's situation as it becomes the DCU may be the wise move. Warner Bros. has shown with Batgirl that they are willing to pull the plug on films that seem doomed. A potential billion-dollar loss could severely hurt Warner's efforts to compete with Marvel, so caution may be the best approach.
While Jason Momoa's Aquaman remains a fan-favourite character, his solo film story may have run its course for now. The DCEU is undergoing major leadership and structural changes, which could pave the way for a refreshed vision going forward. As much as it hurts, Aquaman 2 does not appear essential to kickstarting this new era.
RELATED: Aquaman 2 Poster Spoils Who The Villain Of The Movie Is
Tell us, do you think they should cancel Aquaman 2?