Although fans won't get to see The Falcon and the Winter Soldier until 2021, excitement has been building as the show's stars shared various behind the scenes photos from the set. So far we've got to see Sam Wilson's new Falcon costume, which the actor revealed in a black-and-white photo on social media.
The boyz are back in town! Having fun while social distancing… #wintersoldiershot #FalconandtheWinterSoldier pic.twitter.com/hpCy7vuFFa

— Anthony Mackie (@AnthonyMackie) September 15, 2020
But what viewers are most excited about is Sam Wilson wearing a new version of the Captain America suit. Last year, Anthony Mackie confirmed that he had a fitting for the costume but there's been little info since. So when a toy showing a partial design of Wilson's Captain America outfit leaked a few weeks ago, it almost broke the internet.
The leak came from Reddit user /u/FewWatermelonlesson0 who shared a Disney Toybox prototype image featuring Sam Wilson wearing a Captain America costume from the series. The toy is clearly incomplete with only the hands, legs and torso having any primary colouring. But the moulding appears to be finished, with the iconic Captain America star embedded on the figure's chest.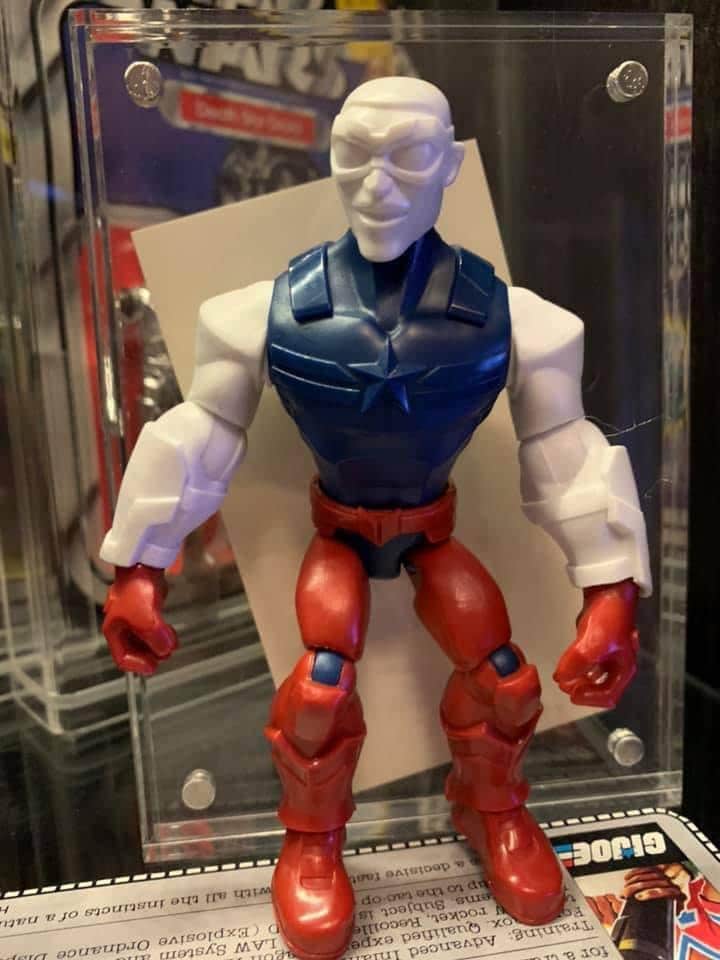 Due to the immense lack of colouring, it's a little difficult to picture what the suit would look like. But a more recent leak shows a complete design of the outfit – albeit with a few significant differences.
Revealed by Murphy's Multiverse, online retailer Super Hero Stuff added a listing for Marvel Disney+ The Falcon 360 Character Collection Crew Socks. The product features Sam as Captain America in what could be his new on-screen costume. The biggest surprise from this potential new suit is that there's no star on the character's chest and he's not holding the shield.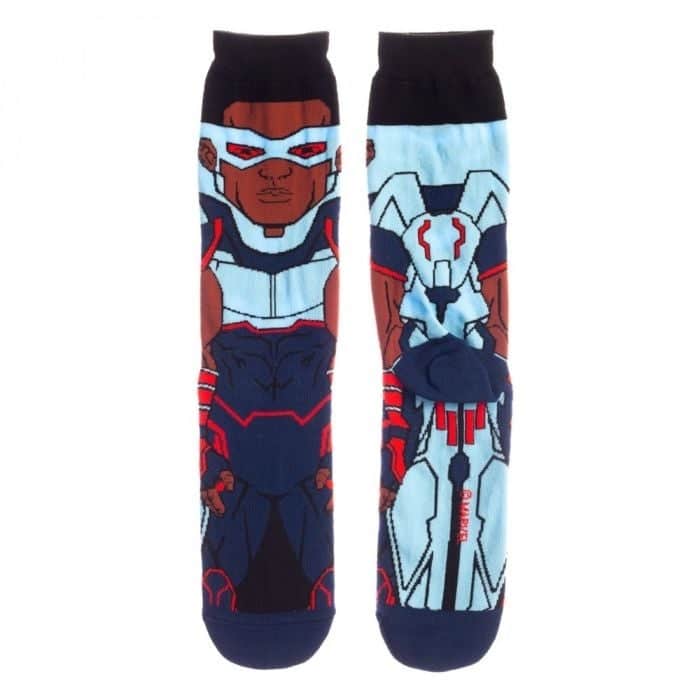 The obvious differences in the costume's design are a little confusing, but these are officially licensed items which probably had to follow some kind of manufacturing guidelines. The most logical explanation is that there could be multiple versions of the new Captain America suit.
Let's hope that the trailer for The Falcon and the Winter Soldier will be available soon, and we'll have more to go than various bits and pieces from around the internet.