It's been more than ten years since the release of Real Steel starring Anthony Mackie and Hugh Jackman, and fans are still clamouring for a sequel to this sci-fi action/sports drama.
RELATED: Real Steel 2: Hugh Jackman Sequel Still Has A Fighting Chance
A Robot Boxing Classic
The original film, directed by Shawn Levy and starring Hugh Jackman, was a surprise hit back in 2011. Its unique blend of futuristic robot boxing and heartfelt storytelling captivated audiences worldwide. However, despite its moderate box office success, the possibility of a follow-up has remained elusive.
Fans have been eagerly awaiting news of a sequel, hoping to see the continuation of Charlie Kenton's journey as he navigates the world of high-stakes robot fighting. But, as time goes on, it becomes increasingly clear that Real Steel 2 may never come to fruition.
However, despite the passage of time, fans of this action-packed robot film continue to hold onto the glimmer of hope for a long-awaited sequel – And apparently, they aren't the only ones.
RELATED: Everything We Want To See In Disney+'s Real Steel TV Series
Anthony Mackie on a Real Steel trilogy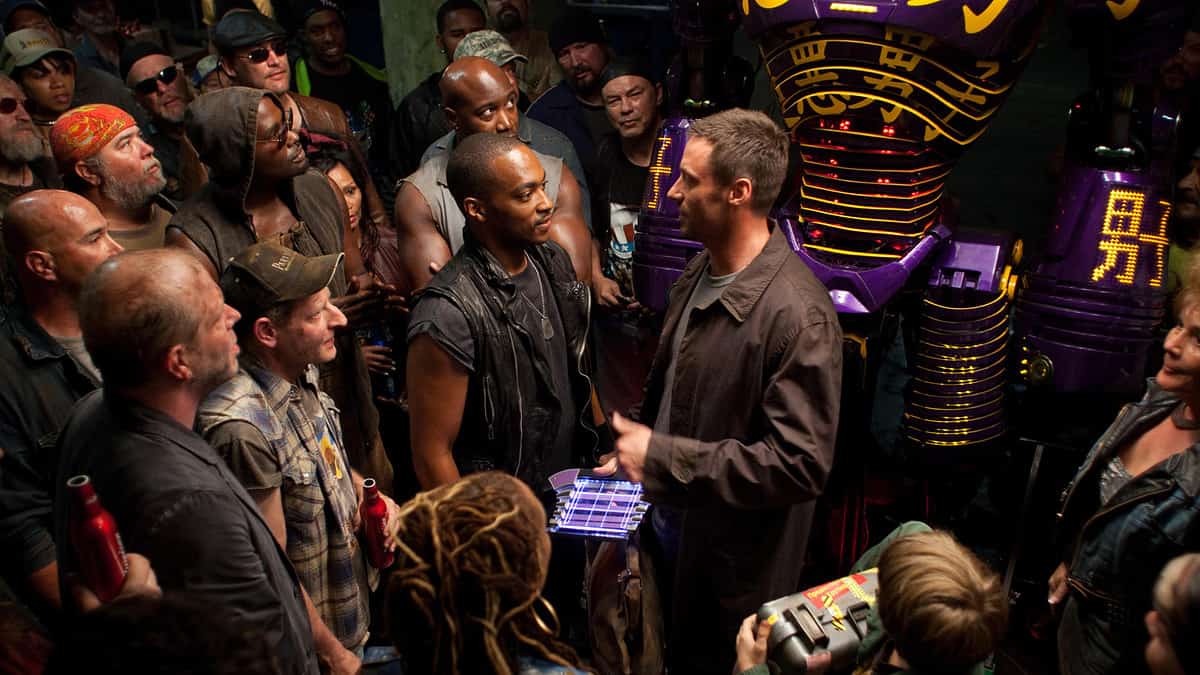 In an interview with Inverse, Avenger's star Anthony Mackie revealed that he is still pushing for a sequel to the underrated robot boxing film, saying that he calls Levy "once or twice a year" to discuss the possibility of a sequel. What may be more surprising, though, is Mackie's revelation that the possibility of a Real Steel sequel was not just a passing thought but a planned trilogy that never materialized.
According to Mackie, the first Real Steel film was intended to be the start of a larger story. Levy had big plans for the franchise, envisioning a three-part saga that would delve even deeper into the world of robot boxing.
"It was supposed to be a trilogy." "It was supposed to be three or four movies," he explained.
But how does a film, slated to become a trilogy, struggle to get a sequel off the ground?
Well, there are likely several reasons why we still have not received the sequel we have all been clamouring for. The first is self-evident: The first Real Steel film did not generate enough revenue. Despite its initial hype and potential, the robot flick failed to meet box office expectations grossing around $300 million worldwide. While this may appear to be a substantial sum, it pales compared to other blockbuster films that easily exceed the billion-dollar mark. As such, the studio may have deemed it financially unviable to invest in a sequel.
The second reason is somewhat more practical. Simply put, Levy hasn't found the right concept to carry on the Real Steel franchise. While the first film's premise of robot boxing was intriguing, it may be difficult to develop a fresh and compelling narrative that can captivate audiences once more. In an interview with Collider, the Canadian filmmaker stated that it is difficult to come up with a plot that does not simply rehash the original film, especially because "you don't want to retell the story of kind of an alienation between Charlie and Max because that is really the plot of the first movie."
So, what does this mean for the chances of a Real Steel trilogy? Well, a trilogy does not appear to be in the works until Levy discovers a new and inventive way to continue the story. However, there is still hope.
As Mackie continues to advocate for a sequel and expresses his enthusiasm for the franchise, it is possible that other key players in the industry may take notice. With the success of the first film and its dedicated fanbase, there is always a chance that a studio or producer will see the potential for a trilogy and invest in its development.
Hopefully, the film's newfound success on streaming platforms, as well as continued fan support and Mackie's ongoing advocacy, will lead to a trilogy. There is clearly a desire for more of the story, and if Levy can meet that demand with a compelling narrative and fresh ideas, a trilogy for this sci-fi boxing film certainly becomes more likely.
RELATED: Anthony Mackie's New Captain America Suit Revealed?
What are your thoughts on what Anthony Mackie said about a Real Steel trilogy?