In terrible news for South African fandom, Anthony Mackie (Captain America: Civil War, Avengers: Infinity War) will no longer be attending the first Comic Con Africa convention, set to run from the 14th to 16th September 2018 at the Kyalami Grand Prix Circuit and International Convention Centre.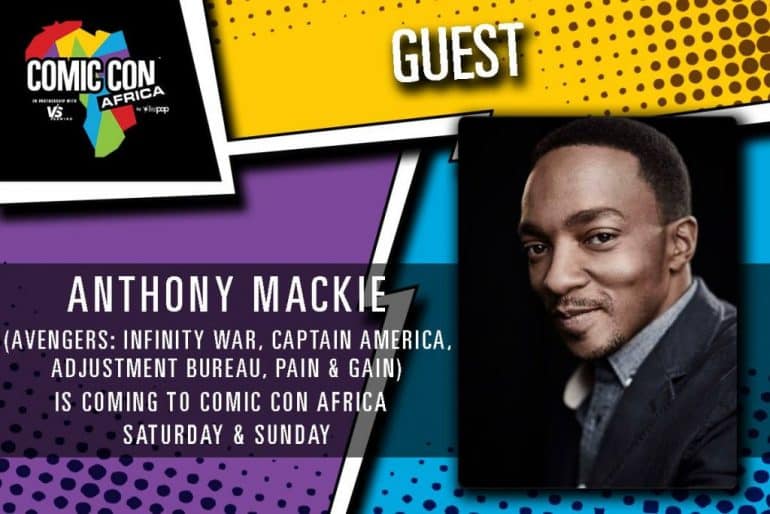 After Jason Momoa pulled out earlier this year, Mackie stepped up as one of the leading guests and attractions to the convention. However, one day before the convention was due to start, on the 13th of September, it was reported by the Convention and it's organizing partners that the development of Hurricane Florence over the South-East coast of the USA has meant that Mackie's scheduled flight has been cancelled.
While, of course, Hurricane Florence is a larger concern for the citizens of the USA in those areas, and Mackie can hardly be blamed, those of us in South Africa cannot help but be disappointed by this news.
Time will tell if this will result in the cancellation of any further international guests and contributors to Comic Con Africa.
This is a developing story and will be updated as more information comes to light.
UPDATE: The organisers have advised that fans who purchased autograph sessions and photo ops will be able to attain a refund or swap the ticket for another guest. Refunds are for add-on packages (photos and autographs) only. Refunds can be collected on site. Or you can use your existing tickets for any of the other talent they have.
Due to the short notice of the cancellation they tried but were unable to secure a replacement. All the other guests are coming from countries outside the US and their attendance will not be affected by the storm.