Since Anthem's announcement, BioWare fans have been concerned by the developer's move from single-player story-focused RPGs to a multiplayer-focused loot-and-shoot game. The more of Anthem the studio revealed, the more questions fans seemed to have. How would the single player aspect of the game work? Would there be microtransactions? And, most importantly, is this just another Destiny clone?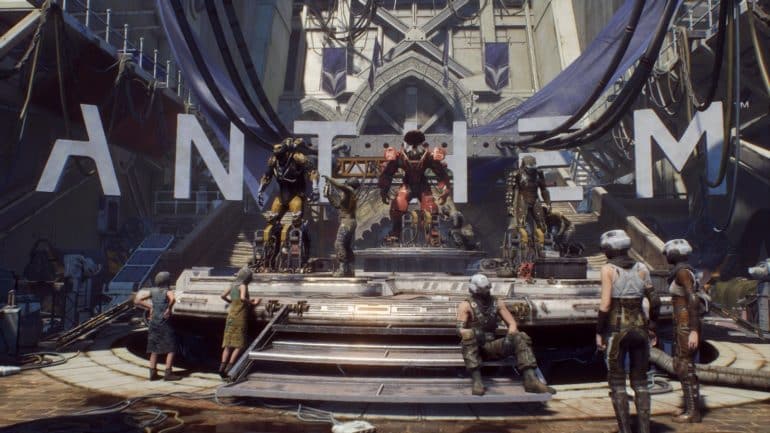 While BioWare has been quite transparent about the game and all of its mechanics, fans still wanted to know more. With this in mind, BioWare released a Anthem VIP Demo which allowed fans to experience the game first hand. This VIP demo, along with the public demo which becomes available early February 2019, is a way for BioWare to try and put fans concerns to rest. We were fortunate enough to get some limited hands-on time with the first demo. Here are our thoughts on it.
It's important to note that BioWare has stated that the demo is based on an older build, meaning that a few things might change when the final game releases.
…after struggling for hours, I was quite surprised at what I saw…
So, let's get the bad out of the way first. It is expected that online games would have a few server teething issues but, in the case of the Anthem VIP demo, these issues almost made me completely give up. From being kicked out of the expeditions repeatedly to starring at loading bars that slowly inched their way to completion over what seemed like several minutes, these technical issues left a terrible initial impression on me.
But here's the thing, when I finally teamed up with my fellow players, after struggling for hours, I was quite surprised at what I saw.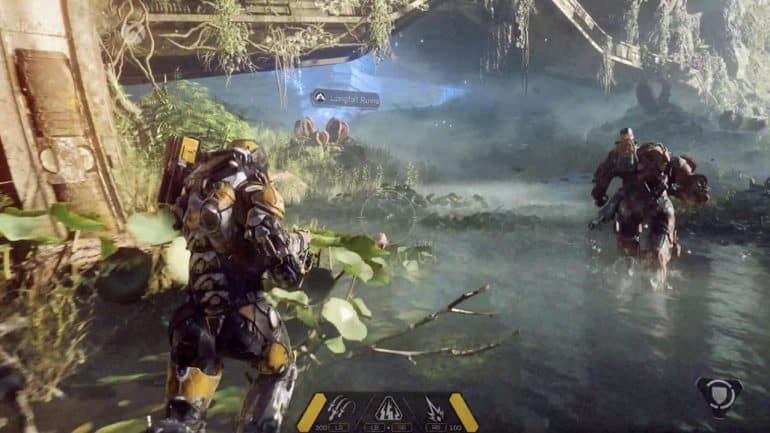 The demo allowed me to explore Fort Tarsis, the game's main base of operations, and take on a few story missions from an NPC called Matthias. I was surprised to see, in my limited interaction with him, that unlike NPC's in other online loot-and-shoot games, Matthias felt like a fully fleshed out character. Along with Matthias, there were a few other NPCs that I could interact with. Some of these conversations allowed me to choose from one of two responses.
…It's a beautiful looking place…
Fort Tarsis itself is a labyrinth of side streets and stalls, an amalgamation of various cultures. It's a beautiful looking place. It is a shame then that it can feel a bit lifeless at times. This could be because we were limited to where we could go and who we could talk to in the demo, but this is an issue that plagues many other online games.
Of course, the stars of the game are no doubt the flying mech suits, called Javelins. During my limited playtime, I got the opportunity to use the Ranger and Interceptor Javelins. Both of these played completely different.
The Ranger is your jack-of-all-trades Javelin capable of dealing loads of damage using various missiles and grenades, while still having enough armour and shields to take quite a beating. The Interceptor, on the other hand, can take less damage but, thanks to its superior speed and agility, it can get up close and personal and then quickly blast out of danger when things get too rough. Flying did take some practice but, once I got the hang of it, I was blasting through the air like Iron Man. It's this ability to speed through the air that helps set Anthem apart from other games in this genre.
Customisation also plays a huge part in Anthem…
Customisation also plays a huge part in Anthem, with players being able to choose different colours and even materials for various parts of their Javelins. Equipment and weapons can be crafted using raw materials and blueprints, or picked up from the dead corpses of the various enemies that litter the world. In my time playing, I got my hands on a surprising amount of loot to upgrade my Javelins.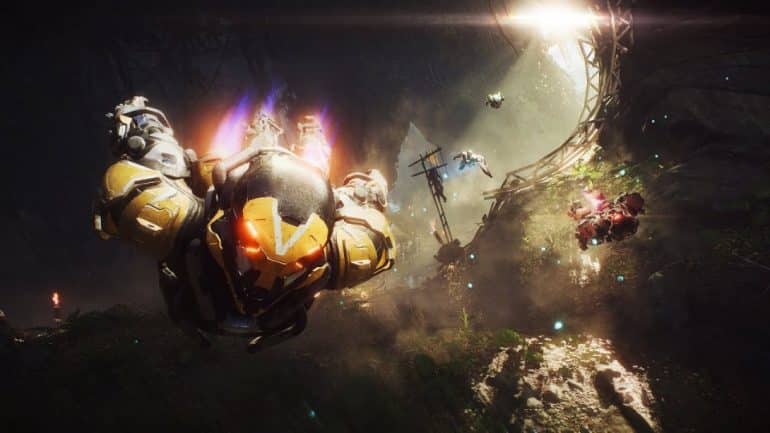 Combat can sometimes feel like pumping loads of bullets into what appeared mostly like generic enemies until they would eventually keel over and explode into glorious loot. It's once you delve a bit deeper into the game's combo system that you'll start to realise it's potential to allow you to deal huge amounts of damage.
The combo system lets players chain together attacks by using "priming" and then "detonating" abilities on enemies. I soon discovered that, in order to use this mechanic successfully, my squad and I had to communicate effectively. This prevented the combat from devolving into mindless shooting and added a layer of strategy. Unfortunately, there didn't seem to be enough variety in the missions available as we were mostly fighting the same bunch of enemies over and over. My squad and I spent most of our time playing on normal difficulty and I have to say that we didn't have an easy time as missions were quite challenging.
The environments in Anthem embrace the game's verticality.
The environments in Anthem embrace the game's verticality. I was astounded at times with just how vertical the environments are, from towering cliffs to deep chasms. It's a beautiful alien world filled with interesting creatures and enemies. It is a shame then that I found some parts of the map, that we had access to, to feel lifeless at times when exploring in free play.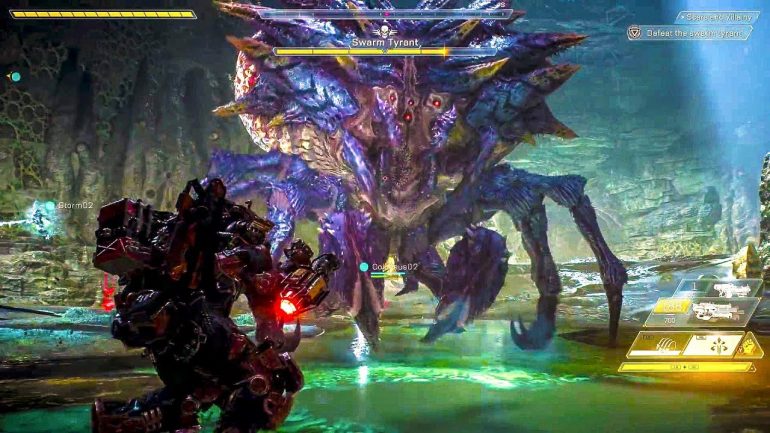 With all the technical issues I experience during the Anthem VIP demo, it's difficult to say if the game will turn out to be something special or just another Destiny clone. What I can say is that the world is an intriguing one filled with lore that made me want to explore its strange environments even more. Combat was, fun, for the most part, thanks to the Javelin's ability to blast through the air and rain death from above. And once my team and I started to understand the combo system better we were fighting like a well-oiled machine.
Judging from the limited time I had with the Anthem VIP Demo, the game is far from perfect. However, it does enough right to have me cautiously excited for when the final game releases. Let's hope BioWare sorts out all of their connection issues before launch.