Remember 2008's Superhero Movie that parodied the superhero genre? No one would have predicted it would be prophetic in 2023, especially after watching Ant-Man and the Wasp: Quantumania. It's meant to be the start of the next big phase in the Marvel Cinematic Universe, but if this is a taste of things to come, oh, boy… Brace yourselves.
RELATED: Ant-Man and the Wasp: Quantumania: Fan Theory just Made Kang the Conqueror a Whole Lot Scarier
So, what's the deal with this film? Well, it's set after the events of Avengers: Endgame. Scott Lang (Paul Rudd) is no longer doing Avenger duties, as he's written a book and lives an ordinary life with Hope van Dyne (Evangeline Lilly). His daughter, Cassie (Kathryn Newton), is now the one trying to change the world. She isn't doing it on Twitter with hashtags or profile filters, though, as she's getting into trouble for the causes she believes in. Anyway, to cut a long story short, Cassie has also figured out a way to tap into the Quantum Realm for reasons. She shows Scott, Hope, Hank Pym (Michael Douglas), and Janet van Dyne (Michelle Pfeiffer) what her invention is all about, but they all end up sucked into the Quantum Realm. Naturally, they need to figure out how to get back home, but there's a menacing threat to deal with: Kang the Conqueror (Jonathan Majors).
It's easy to see why so many people are heralding Ant-Man and the Wasp: Quantumania the most sci-fi MCU film to date. There are elements of Star Wars in the design of the world and even the locations where the characters interact. However, this movie is more like an Avengers comic book story from the '60s or '70s due to the often preposterous comic book logic. It requires the audience to not tug on those story threads too hard, as it might unravel the whole thing. There are some gaping holes in the plot here, requiring the viewer to simply go with it rather than to overthink the details here.
Additionally, the dialogue is a lot like a comic book — and this isn't a good thing. A comic is a different medium to a film, and some of the lines and one-liners executed within the panels don't translate well onto the big screen. The supposed emotionally poignant scenes have some of the worst dialogue in MCU history. In fact, they make the Morbius script look like an Oscar nominee in comparison.
RELATED: MCU's X-Men Reboot Finally On The Slate: Phase 6 And 7 Titles Leaked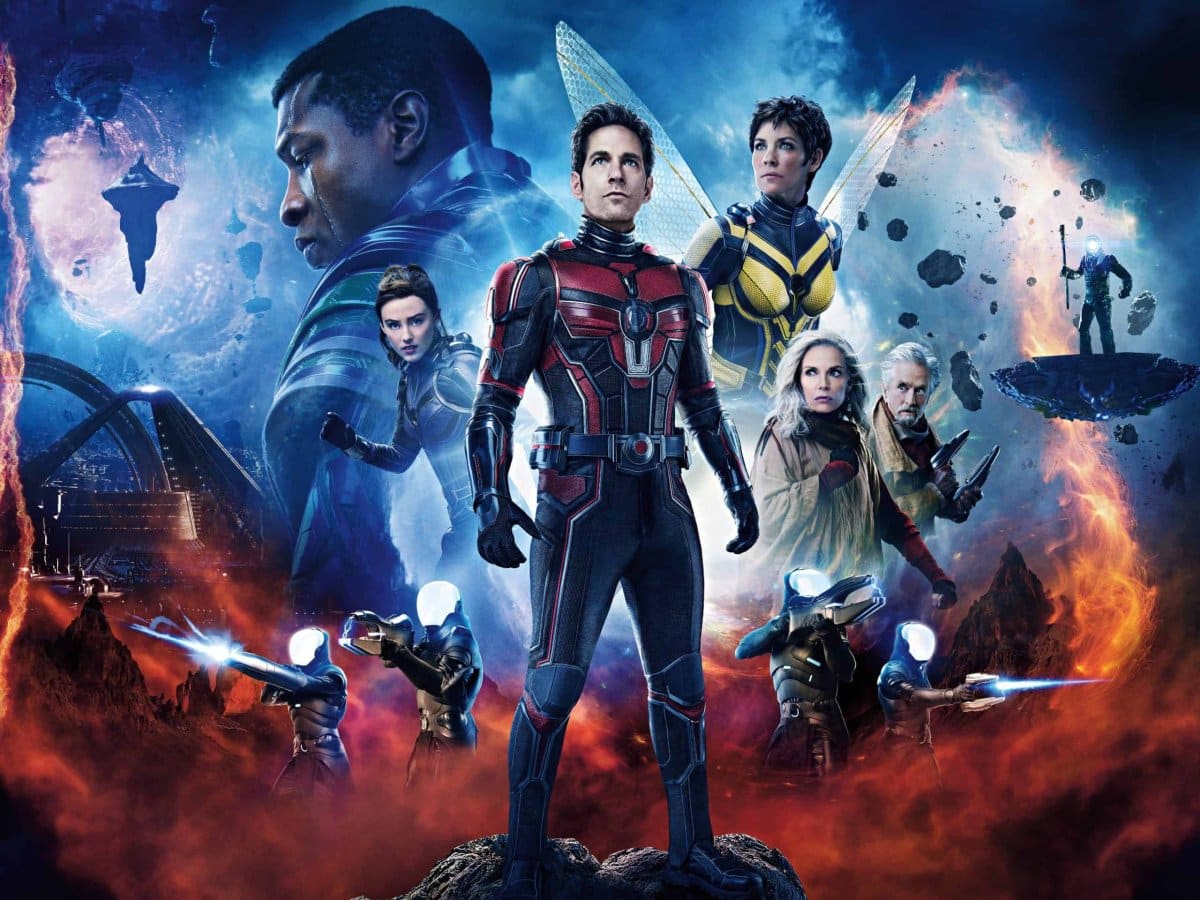 Speaking of something else that didn't work: M.O.D.O.K. Oh, what has Kevin Feige and Marvel Studios done to the sweet, sweet M.O.D.O.K! His origin story has been changed for Ant-Man and the Wasp: Quantumania, which is fine, but the design of the character feels like a bad face-swap app of a PlayStation 3 character model. M.O.D.O.K. looks nothing like actor Corey Stroll; instead, sharing more similarities with former Disney CEO Bob Chapek or Howie Mandel. If this was an intentional decision, well done on the epic troll. If not, woof!
In terms of performances, Rudd tries to work with what he's given; however, this is his weakest effort as Ant-Man to date. The rest of the supporting cast doesn't shine either, as they seem to drift in and out of this movie that boasts one of the most bizarre edits in recent memory. As an example, Kang takes hold of Janet and walks her through a portal. In the next scene, his guards walk Janet into the control room where he sits and waits. Surely, if he was walking her, he would have taken her there in the first place?
Out of all the performances, it's Majors' Kang who shines the brightest. He feels like a legitimate threat when introduced and the audiences can believe him to be as devastating and more menacing than Thanos. However, the film all but ruins him in the end. If Kang takes the L from Ant-Man, why is there the need for more heroes to battle him in the future? Yes, there are variants running around, but if this powerful villain who has conquered galaxies goes down in a battle of fisticuffs with Ant-Man, imagine what Thor could do to ten of him. Thanos succeeded as a villain because he lingered in the background and never faced off against the heroes until the big moment in the MCU. And when he did, he won the first battle and people believed he was a threat. If Kang is jobbing to a B-grade hero like Ant-Man, well, he's about as threatening as a gas station hot dog.
RELATED: Ant-Man 3 Will Permanently Change the MCU Forever
No, it isn't anyone's imagination here. The MCU films have deteriorated in quality since Avengers: Endgame and the trend continues with Ant-Man and the Wasp: Quantumania. While the film has its odd bright sparks and moments of excitement, it is nowhere near the quality that everyone has come to expect from Marvel Studios. To make matters worse, it does little to no world building that one would expect from this new phase. It merely exists – which would be entirely fine if it weren't bang-average. The MCU might need to take a detour or accelerate plans to introduce the Fantastic Four or the X-Men a little faster, because most of its quality seems to have been snapped away by Thanos as well.