It seems like the Ant-Man 3 villain, Kang The Conqueror, is the next major villain after Thanos in the MCU.
Marvel unpacked a lot of information during Disney's 2020 Investor Day event. They revealed a slew of original series for Disney+ including Secret Invasion, Ironheart and Armor Wars. We also learned that Mark Ruffalo and Tim Roth were joining the cast of She-Hulk.
In movie news, the studio announced that The Fantastic Four will be joining the MCU and that Chadwick Boseman's role would not be recast in Black Panther II.
Ant-Man and The Wasp: Quantumania
With so much going on its inevitable that some stuff may fall through the cracks. And that's exactly what happened during the Ant-Man 3 announcements. Kevin Feige revealed that the film's third instalment will be called Ant-Man and The Wasp: Quantumania. He also said that Kathryn Newton will be joining the cast as Cassie Lang.
But the most intriguing part was confirmation that Jonathan Majors has been cast as Kang the Conqueror – a villain with the potential to be the MCU's next major villain.
Here's why this revelation is a big deal…
Kang The Conqueror is not the kind of villain that appears in one film, only to disappear into obscurity. In the comics, he is one of the Avengers' most persistent and powerful foes after Thanos, Ultron, and Loki.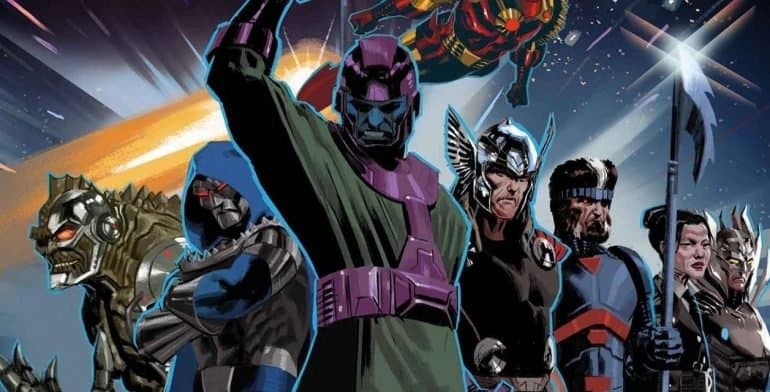 About Kang The Conqueror
Kang the Conqueror is a 31st-century time-travelling entity, who managed to weaponize time itself and found his way to the present. There he became one of the Avengers biggest threats, as he sought to usher in a new dynasty worthy of his name. The time-travelling Conqueror's introduction to the movies could give us a glimpse of the future, allowing us to see alternate versions of the characters we know and love.
Kang's role in Ant-Man and the Wasp: Quantumania will probably lead to more appearances across the MCU, the same way Thanos' bit-parts set up his storyline for Avengers: Infinity War and Avengers: Endgame.
Marvel Studios hasn't confirmed their long-term plan for the character but, given the importance of Kang The Conqueror in comic book lore, something cool is probably in the works.
Ant-Man and The Wasp: Quantumania will be written by Jeff Loveness and is currently scheduled for release sometime in 2022.
Are you excited to see Kang The Conqueror in Ant-Man 3? Do you think he the next big villain in the MCU?