Back in 2021, Zack Snyder pulled off the unthinkable by delivering fans the highly anticipated Snyder Cut of Justice League. The release of his alternate version of the film was met with overwhelming support and excitement from fans worldwide who had been campaigning to see the director's original vision come to life.
RELATED: The Flash Movie Gets A Zack Snyder Makeover
Snyder's Justice League was widely regarded as a significant improvement over the theatrical release. Fans especially praised the darker tone, character development, and epic action sequences. Not only did the new version provide closure to unresolved storylines but it also introduced new elements that added depth to the overall narrative, leaving fans eager for more of Snyder's unique storytelling style. Now, it seems that the 57-year-old filmmaker is hoping to have another shot at releasing a Snyder Cut, but this time around, he has his eyes set on a different project.
In an interview with Letterboxd, the well-known director opened up about another one of his films that did not get the ending he had originally envisioned – Sucker Punch.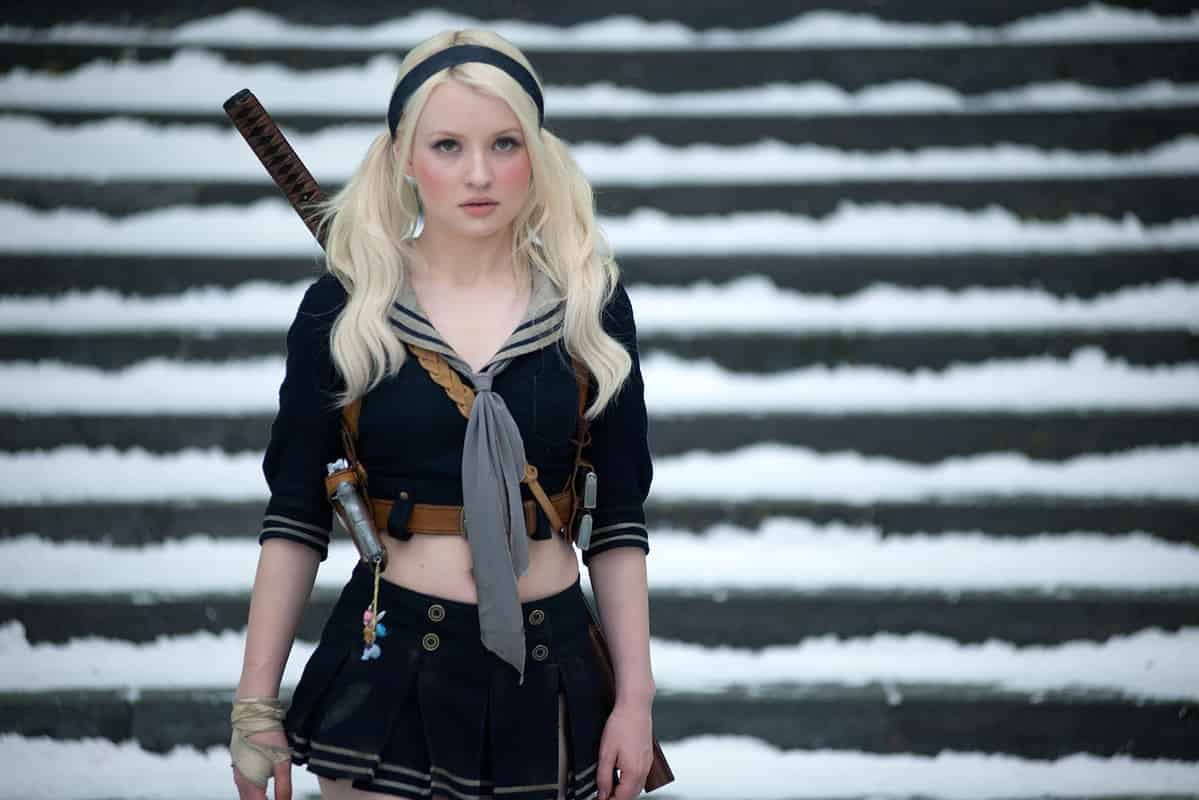 For those who may not know, Sucker Punch is a 2011 action-fantasy film based on an original screenplay by Snyder. The film follows a young woman named Babydoll, who is institutionalized by her abusive stepfather. In order to escape the harsh reality of her situation, she retreats into a vivid fantasy world where she and her fellow inmates embark on thrilling and dangerous missions. From there, she imagines herself in many different realities, resulting in an ending that leaves most viewers somewhat perplexed.
RELATED: Why Zack Snyder Is The Perfect Choice For A Terminator Reboot
Now, almost a decade later, Snyder has revealed to Letterboxd that he was forced to change his ending because the studio deemed it "too weird" and has also expressed his desire to release a director's cut of the film. And what would this director's cut entail? Well, according to Snyder, it would include the original ending that he had intended for the film, which he believes better captures the essence of his artistic vision.
"I've never gotten around to doing the director's cut. I still plan to at some point. But in the original ending when Babydoll is in the chair in the basement with Blue [Oscar Isaac] — she's already been lobotomized — when the cop shines the light on her, the set breaks apart and she stands up and she sings a song on stage," the director explained, continuing: "She sings, 'Ooh, Child, things are gonna get easier.' Blondie [Vanessa Hudgens], and all the people that have been killed, join in and it's the idea that in a weird way, even though she's lobotomized, she's kind of stuck in this infinite loop of euphoric victory. It's weirdly not optimistic and optimistic at the same time. That's kind of what the tone was at the end. We tested it and the studio thought it was too weird, so we changed it."
Whether Snyder will ever get around to making the new Snyder Cut is uncertain, though he does tease fans that they will "get to see it at some point, I'm sure. I hope.". However, whether audiences actually want to see the film is an entirely different story.
RELATED: Why Zack Snyder Would Be Perfect To Direct The Spawn Movie
Sucker Punch has a unique and polarizing tone that did not resonate with everyone. While some praised its unique storytelling approach, others found it confusing and disjointed. Despite the mixed reception, the film has gained a cult following over the years. Its unconventional narrative and visual style have attracted a dedicated fanbase who appreciate its artistic merits. Whether or not this will be enough to convince studios to give Snyder the green light remains to be seen.
Tell us, do you want another Snyder Cut? Are you ready for Zack Snyder's Sucker Punch?
Source: Letterboxd, IMDb, IMDb