If you loved the expansive city builder title, Anno 1800, then you'll consider this DLC pack essential.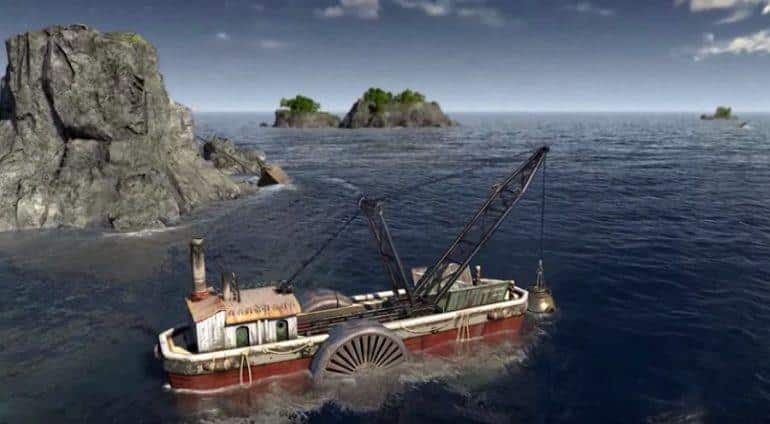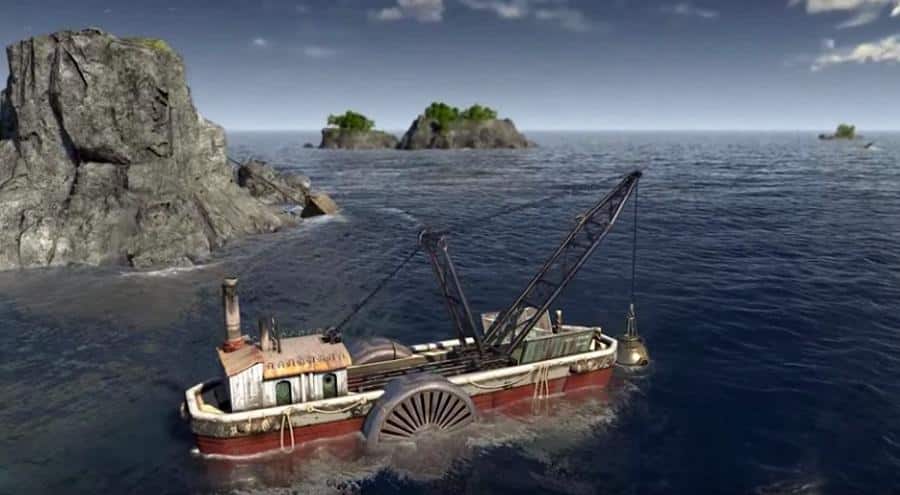 For those who missed our review of the initial title, you can check it out here. For those who just wanted a quick summary, here you go: Anno 1800 allows you to simulate the building and running of a Victorian-Esque Industrial Revolution-level city-state in a world that is realistic enough to ours that it feels authentic while being distant enough to avoid major controversy. It's a game with an endless amount of features and details, and apparently, there's even more possible, as this first DLC of the Season Pass adds new salvaging features, as well as a mini-questline and new area to explore.
The central gameplay premise of what Anno 1800: Sunken Treasure adds is exactly as its name suggests – a ship unit called a Salvager which allows you to search for sunken treasure in the ocean floor. While you gain this ability within the confines of the new area, you can take your Salvager anywhere in the older areas too. Although you can only have one Salvager at a time, you can upgrade it and personalise it to your specifications.
You can buy maps to search for treasure, or you can go off by yourself, with the cost of the maps nearly always being offset by the value you earn from the salvage. While you can salvage items and animals from the depths, for the most part, you will gain scrap, which comes in levels of rarity. This scrap can either be sold or taken to a special NPC and crafted into items which improve the functioning of your city in certain ways.
This gameplay feature is framed around a new expedition as well, which is sort of a mini-campaign in a new area. Once you have reached 700 Artisans in your initial starting area, you will unlock this expedition, similar to the one for the New World journey. In the story, the Queen has gone missing, and you track her to the area of Cape Trelawney, a massive new pristine landmass for you to explore.
There you meet up with Old Nate, the NPC who upgrades and supplies your Salvager, and you learn from the Queen the history of the area, and how a powerful item symbolizing authority was lost in the ocean many years ago, and now both you and your competition (the Definitely-Not-Portuguese-Empire) are in a race to find this item in the depths.
The expedition is balanced against two main areas for expansion: building your new city on the island, and going out for salvaging. As you expand your city, you gain more clues as to where the key item is, and eventually, both threads come together. As the story in this game goes, it's about as good as always, and I found the experience fairly compelling; although it's still nothing especially ground-breaking.
The main concerns I have about Cape Trelawney and the new salvaging ability is that it makes the rest of the game just a little bit too easy, especially if this is your first game. Cape Trelawney will always be empty and waiting for you to expand into it, and it's always huge and filled with resources. There are no pirates in the new area, and you are relatively undisturbed. The scrap you salvage can be sold at a great profit extremely easily and is essentially infinite.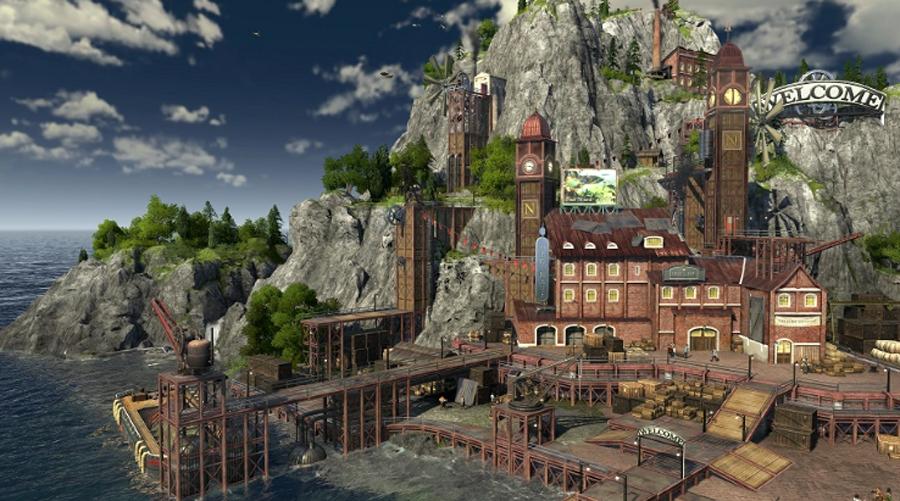 However, if you don't want it, don't use it, but it does provide some level of ease to the difficulty if you make it the cornerstone of your economy. For the DLC in general, the storyline in Anno 1800: Sunken Treasure was nice and the new area is substantial, but I don't think this will convince anyone else to get the game if they didn't already like it. For devoted fans, however, I'm sure it will only add to your experience.
The Review
Anno 1800: Sunken Treasure
Anno 1800: Sunken Treasure DLC won't convince those who didn't like the base game to suddenly fall in love with it, but it definitely adds to the experience for those who are already fans.
PROS
Expansive new area
Interesting storyline
Easy way to resource farm
CONS
Resource farming may be a bit too easy
New area not very challenging
Limited additions to the core gameplay