I have never played any of the Animal Crossing games before, and although I've watched others play from the side-line for years, and heard many gamers out there praise the series. I've always wanted to delve into this strange, cute and animal-filled world myself. Finally, with the release of Animal Crossing: New Horizon on the Nintendo Switch, I got the opportunity. But is it worth all the hype and anticipation?
Animal Crossing: New Horizons is a game that slowly, really slowly, sucks you into its colourful world.
Unlike the previous entries in the series, New Horizons starts you off on a weed-invested deserted island. You find yourself quickly indebted by the series loan shark, Tom Nook. Getting out of debt involves creating a brand-new community on the island from scratch. This means lots of resource gathering and crafting to create all the items and furniture you and your animal friends need.
Crafting is a lot easier and less complicated than we've become used to over the years. With a handful of resources, like iron ore and wood, you can create basic items and tools to help you expand your capabilities and your village.
As with most games that include some sort of crafting, it takes a while for things to kick-off. You'll spend quite some time collecting the necessary resources as you wait for the days to pass so new buildings are unlocked, and depleted resources respawn.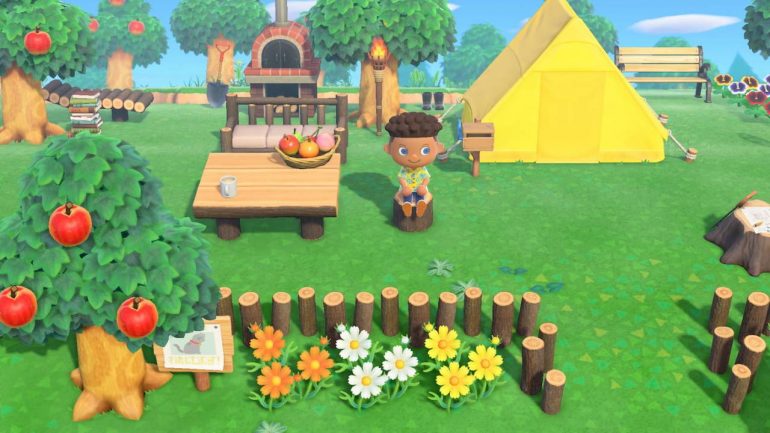 Animal Crossing: New Horizons is linked to your Switch's internal clock, meaning that the day-night cycle, and even seasons, are all linked to the real world. This meant that it took a good few days before buildings such as the Museum and some of the shops became available. This was also true for the variety of tools you need to access parts of the island, such as the pole that helps you skip over rivers you couldn't previously cross.
The game basically boils down to the addictive loop of doing a few tasks and crafting some stuff before logging out until the next day and seeing what it has to offer. It's a loop that takes a few days to get used to. However, after sticking with it, the game soon sucked me in as my village slowly kept expanding.
Outside of building and crafting, the game offers a myriad of other activities to keep you busy. There are the surprisingly addictive bug hunting and fishing, which sees you capturing all kinds of different species. Once the Museum opens, you can release them there so that you can go and visits them to your heart's content.
There is more than enough here for those who love tracking down and collecting things. Better yet, if you have more than one of a specific creature or fish, you can always sell them for bells. This is Animal Crossing: New Horizons' in-game currency, which you can use to buy some truly unique items or pay off your debt.
Players also have the ability to visit nearby islands and collect various different fruits and resources. Although these islands are randomly generated, they tend to feel the same after a while, which feels like a missed opportunity.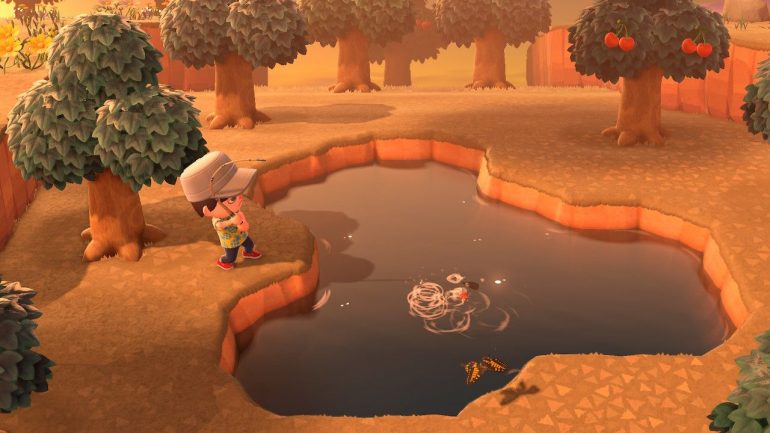 Keeping you company on your ever-expanding island empire is a whole host of animal friends. Each of the animals that can move to your island has its own unique personality. Seeing them interact with each other makes the whole island feel alive and really adds to the immersion. These animal friends can even give you minigame challenges or if you are lucky random gifts.
Animal Crossing: New Horizons offers some multiplayer options for those that want to spend some time with friends, which in the current times has become more important than ever. There is the new local Party Play where up to four islanders can play together on one system. There is also online multiplayer where you can visit each other's islands and do your own thing.
Animal Crossing: New Horizons is the game the world needs right now. It's like the warm comforting blanket that lets you forget about all the chaos currently out there. Some might be put off by the game's slow start but those that stick with it will find a game that lets you move at your own pace.
The Review
Animal Crossing: New Horizons
Animal Crossing: New Horizons couldn't have released at a better time. It' everything a fan of the series could want, although it does start off a bit slow.
PROS
Charming world
Addictive gameplay loop
Let's you play at your own pace
Review Breakdown
Storyline

0%

Gameplay

0%

Graphics

0%

Replay Value

0%

Sound and Music

0%