CW's Superman & Lois has cast its Jor-El. According to ComicBook.com, the superhero's Kryptonian father, Jor-El, will be played by Scottish actor Angus Macfadyen who is best known for his role as Bruce in both the 1995 movie Braveheart and its 2019 spinoff film, Robert the Bruce.
Jor-El will serve the same traditional role in the upcoming TV show as he has done in previous instalments of the Superman mythos so viewers can expect the Kryptonian scientist to provide his son with plenty of sage advice in his times of need.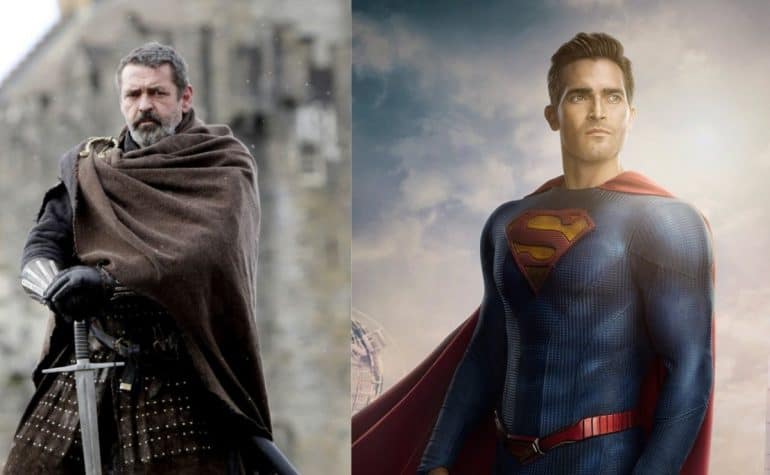 The official character description for Jor-El reads:
"Jor-El is Clark Kent's Kryptonian father. Though he died along with Krypton, his brilliant essence still exists within the arctic Fortress of Solitude to provide guidance when his son seeks help."
Thankfully, viewers will not have to wait very long to get their first look at Angus Macfadyen's Jor-El in Superman & Lois. The character is set to make his debut in the second episode of the superhero series which will air on March 2nd. I guess this means that Superman will be facing some pretty difficult situations right from the beginning of the new series?
well since its time for me to start playing dads in the twilight years of my career, why not play Superman's dad? at least he dresses cool

Superman https://t.co/RL75Oi0eYd via @ComicBook

— angus macfadyen (@macfadyenangus) February 10, 2021
Macfadyen, took to Twitter to express his sentiments on being cast as the iconic father figure saying:
"Well since it's time for me to start playing dads in the twilight years of my career, why not play Superman's dad? At least he dresses cool."
The upcoming Superman & Lois series, which stars Tyler Hoechlin as Clark Kent/Superman and Elizabeth Tulloch as Lois Lane, follows the lives of the iconic hero and his journalist wife as they deal with all the stress, pressures, and complexities that come with being working parents in today's society.
The superhero drama show is set to premiere on Tuesday, February 23rd at 9PM on The CW network. There is currently no date set for the show's release in South Africa.
Are you looking forward to seeing Superman's Kryptonian father in the upcoming series? Are you excited about the casting of Angus Macfadyen as Jor-El in Superman & Lois?