There are three guarantees in life: death, taxes, and Hollywood reboots. No film is too sacred or too precious, because once a high-powered exec gets a sniff of a franchise opportunity, you'll have a film enter production quicker than Noah Centineo's agent can get him an audition. Surprisingly, though, not one single studio has attempted to reboot American Ninja.
RELATED: 3 Ninjas: Could A Reboot Work In 2023?
Released by Cannon Films in 1985, this martial arts cult classic was directed by Sam Firstenberg and featured Michael Dudikoff as Joe Armstrong. It was pure '80s action with a plot so thin that you'd need seconds for a Greek salad. In a nutshell, Joe is an amnesiac who somehow possesses incredible ninjutsu skills and beats the snot out of his fellow soldiers in the U.S. Army. Of course, it's revealed that Joe was adopted by a martial arts master who taught him all he knows.
American Ninja was typical fodder from Cannon Films. Made on a micro-budget of $1 million, but with enough action and charisma to turn a significant profit. And boy, did it do so. In its primary U.S. market, it made over $10 million—never mind all the money it made overseas and in rentals as it became a popular VHS classic.
The film also received four sequels, including American Ninja 2: The Confrontation, which was filmed in South Africa and featured Isidingo's Michelle Botes. The further sequels, though, didn't include Dudikoff (except for American Ninja 4: The Annihilation), as David Bradley took over. (Interestingly enough, Dudikoff declined to appear because he was burnt out from martial arts films and also didn't want to return to apartheid South Africa for the next production.)
RELATED: '80s Kung-Fu Classic The Last Dragon Almost Got A Reboot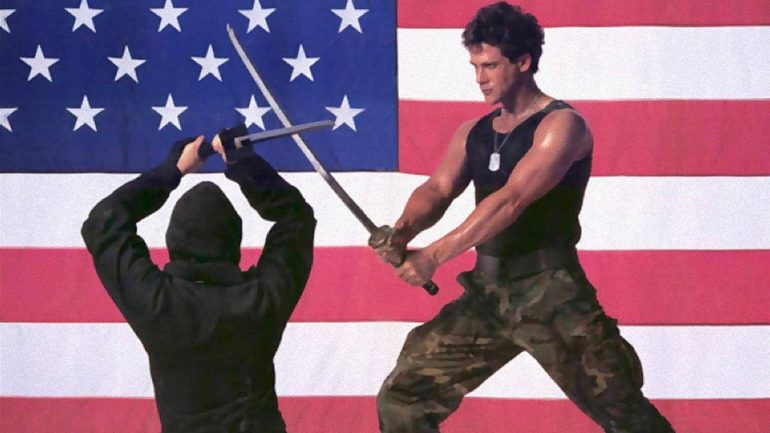 While the sequels weren't as popular as the original film, they still found an audience as the franchise became popular among action fans. Yet, after American Ninja V (which wasn't even supposed to be an American Ninja film but that's another story altogether) in 1993, it disappeared into the sunset, never to be heard from again. No American Ninja reboot. Nothing.
In a 2016 interview with Den of Geek, Dudikoff revealed that he'd like to see his character kick butt one more time. "Everybody's asking me, even on Facebook, when are you gonna do another American Ninja?" he said. "Let's reboot it, you know? I think the American Ninja, Joe Armstrong, has legs. I think it would be really a great thing to bring that forward again. I've written a script and it's being looked at now."
RELATED: This Live-Action 1980s Futurama Movie AI Art Is Something To Behold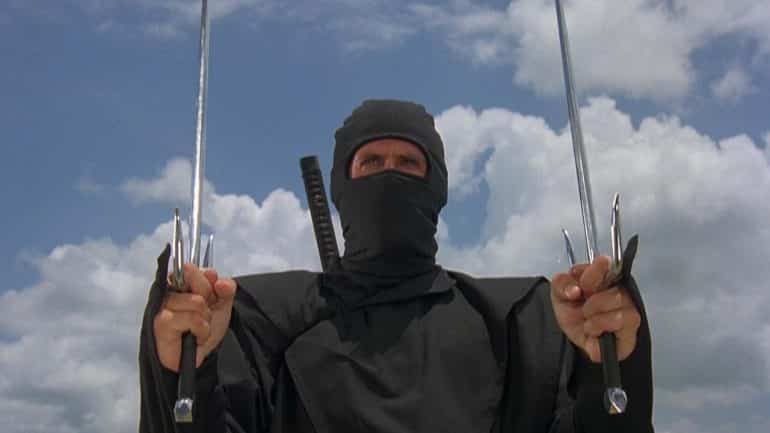 Sounds promising, doesn't it? Except no further developments have happened in four years. On paper, a modern American Ninja reboot film would be perfect for a VOD service like Netflix. It's the type of film you'd watch on a Friday night with an infinite amount of pizza and popcorn.
Mind you, Scott Adkins has pretty much been doing American Ninja-style movies for the longest stretch of his career, so why not just give him the keys to this franchise now? It's been way too long, and it's high time that fans get a healthy slice of that '80s action again. Bring it on!
RELATED: TMNT: Mutant Mayhem Proves the Ninja Turtles Need to Stay Animated
Tell us, would you like to see American Ninja rebooted? And if so, who should star in it?