Now that the Johnny Depp and Amber Heard defamation trial has ended (with a huge win for the Pirates of the Caribbean star), fans are even more determined for the actress to be removed from Aquaman 2. And if this source is to be believed, Warner Bros. and DC Entertainment are taking steps to drop Mera from the upcoming DC sequel.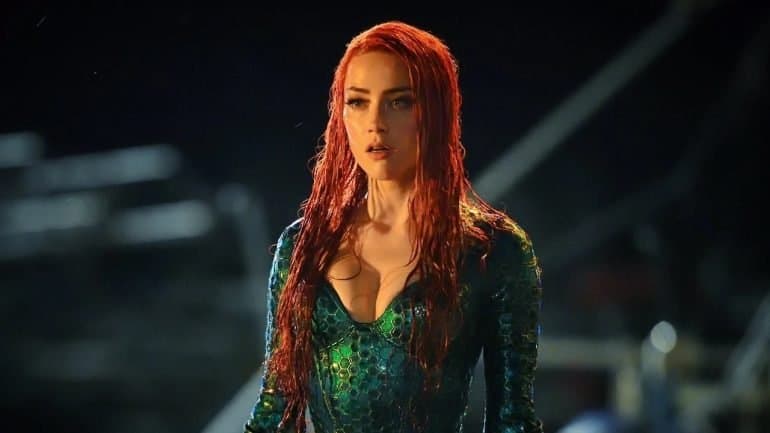 In the wake of the trial results, the petition to remove Amber Heard from Aquaman 2, Aquaman and the Lost Kingdom, has skyrocketed to 4,5 million signatures on Change.org. These are the kind of numbers that Hollywood studios would pay attention to, especially if it concerns their ticket sales. And even though early reports have mentioned that Mera only appears in the Aquaman sequel for just ten minutes, it's not hard to imagine that her inclusion in the film could mean a rocky promotional tour for the DC blockbuster.
According to YouTuber Joseph Morris, however, the actress might have been completely dropped from the upcoming release. In the video below, Morris points out that an Instagram post by a Warner Bros. executive, Juliette Lauren Fischer, reveals that Amber Heard will not appear in Aquaman 2 at all.
While no news publication has confirmed this news as yet, it would make perfect sense. Leaving her scenes in the film will just invite unwanted drama.
Over the last few months, there have been dozens of petitions and calls for the actress to be replaced or removed from the new DC film. Some have suggested that Jason Momoa's co-star from Game of Thrones, Emilia Clarke, would be a better and perfect fit for the role.
Actors and actresses have been replaced or removed from films before. Terrence Howard's Colonel James Rhodes, for example, was recast in Iron Man 2 — with Don Cheadle taking over. The same could be done here.
What do you think? Is it too late to remove Amber Heard from Aquaman 2? Has Warner and DC made the right choice?