Over 30 years later, Eddie Murphy and Arsenio Hall reprise their memorable roles in the sequel to the 1988 hit comedy. The new Coming 2 America trailer gives us a taste of all the hilarity we can expect from the crazy duo as they travel between Queens, New York and the fictional country of Zamunda.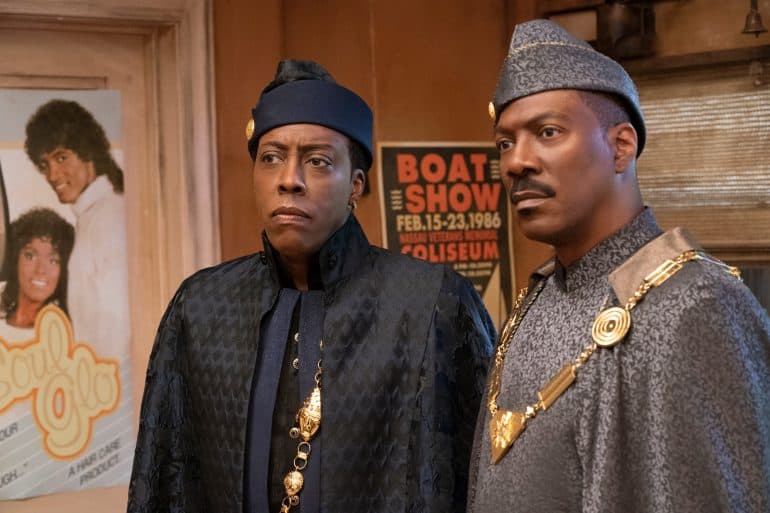 In what promises to be a hilarious new adventure, the now sovereign ruler of Zamunda, King Akeem (Eddie Murphy), and his most trusted royal assistant, Semmi (Arsenio Hall), make their way back to America on a quest to find Akeem's long lost son, Lavelle (Jermaine Fowler).
As only a male heir can inherit the throne, the duo travels back to where the shenanigans all began in an attempt to find the royals first born (and only) son to offer him a once in a lifetime opportunity to be groomed into the future king of Zamunda.  The fate of their fictitious nation largely lies in the success of their journey as Akeem faces a potential military coup, led by General Izzi (Wesley Snipes), if he cannot produce a male heir.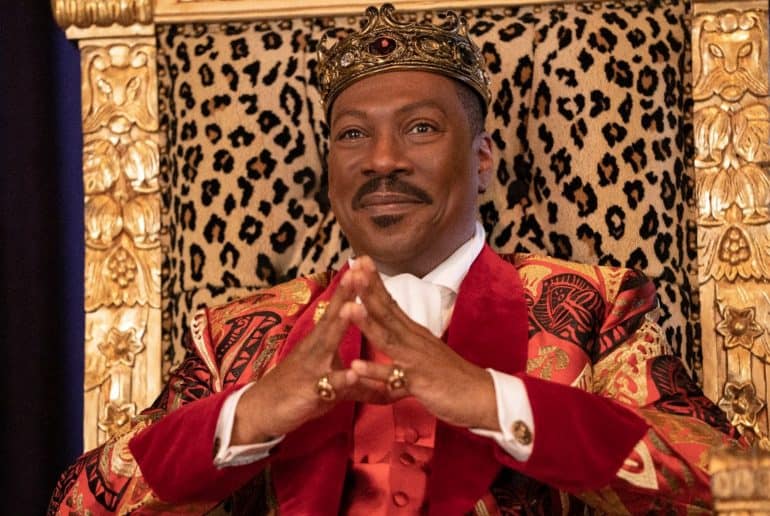 Fans can look forward to seeing many beloved characters from the first movie as most of the original cast have returned for the sequel. This includes the legendary James Earl Jones as King Jaffe and Shari Headley as Akeem's beautiful wife, Queen Lisa.
However, there are also plenty of new faces to look forward to in the new film as the original cast are joined by Jermaine Fowler, Leslie Jones, Tracy Morgan, KiKi Layne, Teyana Taylor, Nomzamo Mbatha, and Bella Murphy.
Besides boasting a star-studded cast, the upcoming comedy has so much for fans to look forward to. Nostalgic characters and settings, tons of silly gags and witty humour, beautiful scenery, intricate African inspired outfits…the list goes on.
Although fans seem to be mostly excited about the new movie, the films PG-13 rating has left many apprehensive. While we can expect things to be more restricted than the original movie in terms of adult content, fans should not despair over the new rating. With a strong comedic cast that includes the likes of Tracy Morgan, Wesley snipes, and Leslie Jones; the highly anticipated film is bound to have us roaring with laughter. Catch all the films crazy antics on Amazon Prime Video come March 5th 2021.
What did you think of the new Coming 2 America trailer? Do you think it will be as funny as the first film?