With Tom Holland's Peter Parker taking a short break from Peter Parker before Spider-Man 4, the recent success of the animated Spider-Man: Into the Spider-Verse movie and Marvel's Spider-Man: Miles Morales on PlayStation, there has been an increased demand for a live-action Miles Morales movie. And if rumours are true and you read between the lines of a recent comment from Will Smith, Jaden Smith, his son, just might be playing Miles Morales Spider-Man.
The half-African American and half-Latino New Yorker has certainly skyrocketed into mainstream media recently (in a video game and an Oscar-winning movie) by being the younger, hipper, and more street-smart hip-hop listening Friendly Neighborhood Spider-Man. With different abilities (which includes invisibility and being able to blast Bio-electric energy threads produced from fingers), the character has certainly stepped out from underneath Peter Parker's shadow. He is not just "the other Spider-Man" anymore. He is Spider-Man.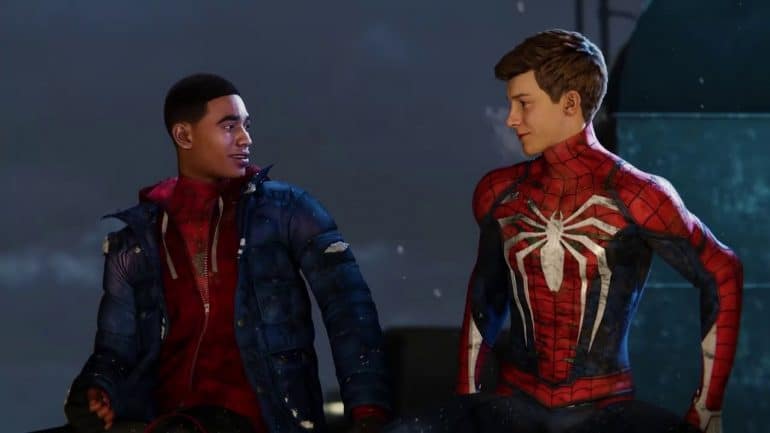 It is only natural then that Marvel and Sony would want to bring this character in the MCU or in Sony's Spider-Man Universe. And from the looks of things, Jaden Smith got the job.
Several new reports suggest that Jaden Smith is the frontrunner to play Miles Morales in a live-action Spider-Man spin-off movie. And while everyone ignored those rumours, Will Smith has now hinted at it too.
In a cryptic statement to Poptime, Will Smith revealed, "My son is preparing himself physically and mentally to get a place as one of the characters who will make history for the first time in the saga of a movie that many already know and ask for."
That definitely sounds like Jaden Smith will be suiting up as Miles Morales.
Wya I'm Tryna Swing By pic.twitter.com/L7EqkcUjig

— Jaden (@jaden) January 16, 2022
Although Sony has yet to confirm anything, when you add up all the rumours, Will Smith's comment and even a recent post by Jaden on Instagram (where he is wearing a Spider-Man mask), all things point to him taking on the iconic character.
Now, even though 23-year-old Smith might not have the best rep when it comes to acting roles, he has actually starred in a few successful films — that includes The Karate Kid, Life in a Year and The Pursuit of Happyness. And even though After Earth was an absolute stinker, it did show that he was able to perform action sequences in a film.
Personally, we had our eyes set on Stranger Things actor Caleb McLaughlin. But perhaps Jaden is the right man for the job? We'll have to wait and see.
Technically, the MCU has already set up Miles' introduction twice — once when Donald Glover's Aaron Davis (The Prowler) mentioned his nephew in Spider-Man: Homecoming and the second time when Jamie Foxx's Electro mentions a black Spider-Man in the multiverse in No Way Home.
Tell us, what do you think of Jaden Smith as Miles Morales in a live-action Spider-Man movie?