The mere mention of the words "live-action adaptation" for any anime will no doubt be met with scepticism, even before questions are raised about white-washing, screenplay and a host of issues that often plague the genre on the big screen. For some reason that hasn't stopped the relative influx of such adaptations, even with the risk of failing at the box office, where it ultimately counts. But with the rarities like Rurouni Kenshin and Oldboy, which were met with decent reviews, it seems Hollywood, and also Japanese studios, aren't going to give up the idea of achieving success.
And here we are again, reviewing the latest attempt, Alita: Battle Angel.
From the very beginning of production, the film and its creators faced an uphill battle in convincing fans and audiences that their selection of actors to portray the characters wasn't the equivalent of white-washing witnessed with Ghost in a Shell. The anime and manga upon which is it based, Battle Angel Alita, wasn't your typical anime set in Asia with mostly Asian characters. Instead, it takes place in 26th century Kansas, in a multicultural city where you'll supposedly find Chinese, Japanese, English, Spanish, Portuguese, etc. This is what the producers and the director of Alita: Battle Angel would have you believe when they created the live-action film. However, it's not the smorgasbord we were promised. In fact, we barely see a mix of races, or cultures, from different countries to make the argument for a multicultural city.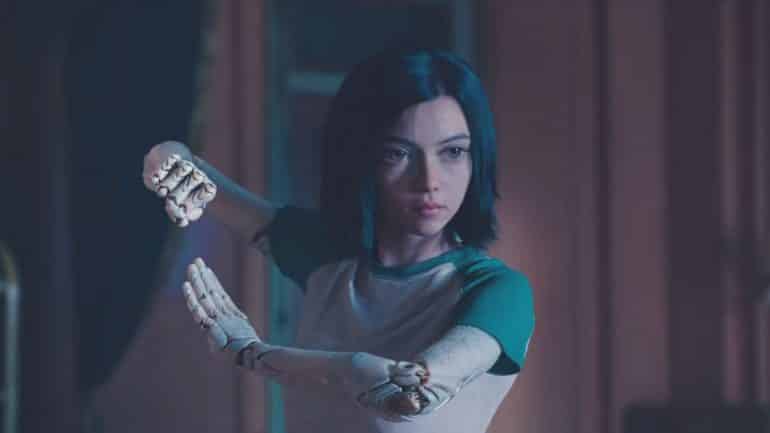 Then came the issue of the over-sized eyes, which also drew quite an onslaught for anyone who owned a keyboard and had access to the internet.
With all of that said, those are the least of the worries that plague the film.
…I was pleasantly surprised by how it set up a simple backstory…
Twenty minutes into Alita: Battle Angel, I was pleasantly surprised by how it set up a simple backstory; Alita (Rosa Salazar) suffers amnesia after being found in a heap of trash. With only her core remaining intact, she is put back together by Dr Dyson Ido (Christoph Waltz), who begins assuming the role of a father figure for the "teenager". Watching Alita slowly discover her abilities, as well as her discovery of life in general, creates both intrigue and humour in the opening chapters.
But the rosy start soon turns sloppy when the film becomes more of a tween love story than an action sci-fi. Alita quickly transitions from an awe-struck teenager to a rebellious and moody one within the space of a few days, mostly as a result of meeting her love interest, Hugo (Keean Johnson), a thief who rob citizens of their cybernetic parts in order to turn a quick buck. I could have forgiven the strange teenage love story had it not been so forced upon the audience.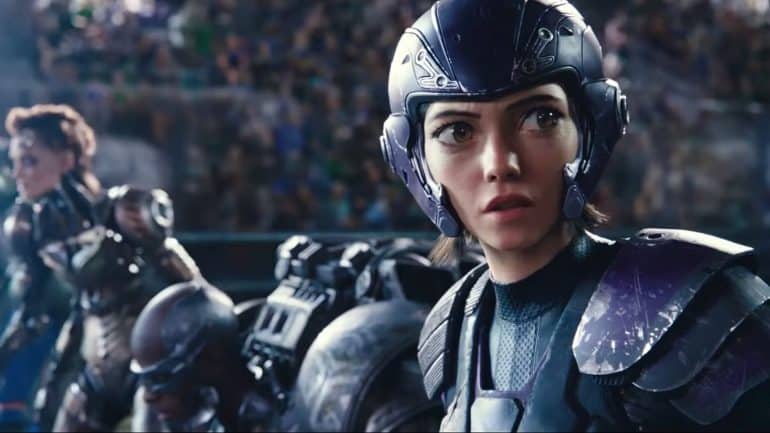 Of course, there are also a few proverbial baddies thrown into the subplots. They take on a rather curious form, mainly as puppets controlled by Zalem's ruler. The villains also include Dr Ido's ex-wife, Chiren (Jennifer Connelly), and her business partner, Vector (Mahershala Ali), who play a mixed role of sports moguls and cyber-surgeons for the city's violent sport of motorball.
…it's just all too much to take in…
All of this unfolds while viewers are still left curious about Alita's true origins, which is then shown in various flashbacks scattered in between some of the more action-packed scenes. But, in all honesty, it's just all too much to take in.
The consolation of having to watch all of these subplots play out is that we get to witness some of the best-created worlds and environments we've seen on the big screen. The CGI backgrounds are characters in their own right, from the streets of Iron City to some glimpses of battles on the moon. It just looks brilliant and even more so in IMAX 3D. Alita herself is a CGI-based character, with Rosa Salazar acting largely in motion capture gear. It's all incredibly beautiful.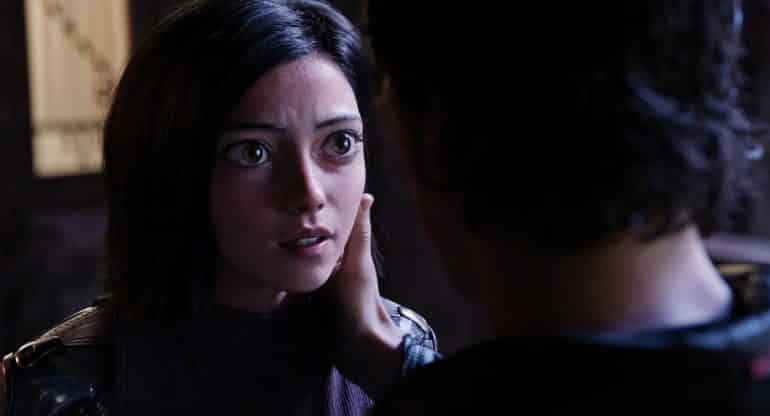 Overall, however, Alita: Battle Angel is largely disappointing. I sat through many of the scenes questioning why certain events unfolded, which made me lose the suspension of disbelief. There were far too many subplots to keep a relative focus on the character building, with little consideration for any of the supporting characters.
…I found myself comparing it to Twilight…
Also, for large chunks of the film, I found myself comparing it to Twilight, with the only real difference being that the role of the pursuer is switched.
It's difficult to pinpoint any one thing that could be changed to fix Alita: Battle Angel. There's still a core story that works, but there's quite a significant amount of changes that are needed to be made before we can get more sequels, notwithstanding the film's box office success.
The Review
Alita: Battle Angel
A visual effects feast that deserves to be seen on the biggest and best screen possible. Just don't expect anything great from the story.