On a recent poll on Ranker.com, Alita: Battle Angel was voted into top place for movies that need sequels. But what happened to Alita: Battle Angel 2 and should there be a sequel to the James Cameron produced franchise?
RELATED: 10 Terrible Movie Sequels That No One Asked For
The First Film
It's already been three years since Robert Rodriguez proved that he might be the only filmmaker that can properly translate anime into a live-action production without it looking too cheesy. Not even Japanese directors like Takashi Miike have quite managed to ace the tone of an anime adaptation like Rodriguez did with Alita, and that's saying something when we're talking about Miike's unbridled imagination.
For all the things that the movie did well, it's impressive that we've gone this long without official confirmation on whether or not we'll ever get an Alita: Battle Angel sequel. Considering the success the film had with its target audience, plans for a sequel should have emerged as soon as the movie hit theatres — alas, we're left with nothing more than rumours and speculation about a possible Alita: Battle Angel 2.
Whether or not you could bear the movie's undeniable uncanny valley, there's no denying just how charming Rosa Salazar played the character of a lovable and deadly rollerskating cyborg. Along with the unparalleled Christoph Waltz and a semi-confirmed appearance by Edward Norton, it seemed like Alita had all the makings of an instant sci-fi classic.
However, a variety of reasons converged to stop an Alita: Battle Angel sequel from happening, despite the film's unequivocal box-office success. Both James Cameron and Robert Rodriguez have confirmed that they have plans for a possible Alita: Battle Angel 2, but it would be up to the studio whether they get to make it or not — and that's where things get tricky.
RELATED: Daybreakers 2: Ethan Hawke's Vampire Sequel Isn't Completely Dead
Enter Disney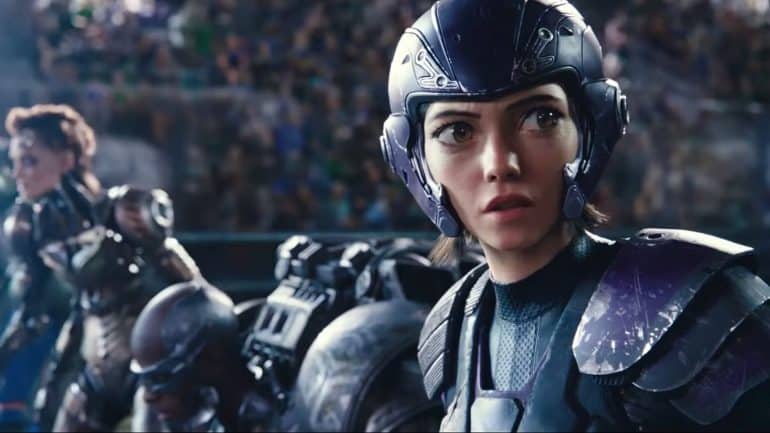 2019 was a very different time for 20th Century Studios. For starters, they were called 20th Century Fox before the Disney acquisition went through. Now that the studio is a part of the Disney media monopoly, there's some concern that the subject matter of the film might not be compatible with Disney's usual content.
Fortunately for fans, there's still a faint glimmer of hope when it comes to a future Alita: Battle Angel sequel. Rodriguez has been working closely with Disney on their newest Star Wars show, The Book of Boba Fett. The filmmaker has said that if the studio is pleased enough with the quality of the show, they might give him permission to begin working on the elusive Alita: Battle Angel 2.
Considering the overall positive reaction that Boba Fett has garnered, a sequel might still be in the cards at Disney. Sadly, most of the film's actors have confirmed that they haven't heard any plans for an Alita: Battle Angel sequel yet, including Oscar-winner Christoph Waltz or Rosa Salazar.
The good news in the whole sequel affair is that there are still volumes worth of content for the filmmakers to adapt in a hypothetical Alita: Battle Angel 2. The 2019 live-action movie only adapted a bit over two volumes of the original manga — and it's worth mentioning that this is a manga that has a total length of five volumes.
At the very least, a second movie would be needed if the filmmakers want to adapt the entirety of the Battle Angel Alita manga. With the continuous rise in popularity of the anime and manga industry, now would be the perfect moment for Disney to consider releasing an Alita: Battle Angel sequel — look at how great things have been going for Netflix since it considered incorporating original anime and anime-based shows into its original productions.
There's definitely a demand for an Alita: Battle Angel 2, and it's always great to see unique movies like Alita to shift things up a little in the usual summer blockbuster landscape.
RELATED: Real Steel 2: Hugh Jackman Sequel Still Has A Fighting Chance
Tell us, do you want an Alita: Battle Angel 2, or is there no need for a sequel?