What happens when you put three noobs (Jarrod Saunders, Loïs Qutob, and Sergio Pereira) in Aliens: Fireteam Elite and ask them to survive? A lot of dying and screaming about why no one wants to play as the Doc.
First, let's take a step back to last year and Predator: Hunting Grounds. We'd played it as a team and remembered our frustration of how we never knew what was going on and all the endless wandering in the game. Naturally, considering the close ties that Predator has to the Alien franchise, there was a concern that Aliens: Fireteam Elite could be more of the same but skinned in a different package.
RELATED: Prometheus: The Complete Fire And Stone Review – An Epic Crossover Event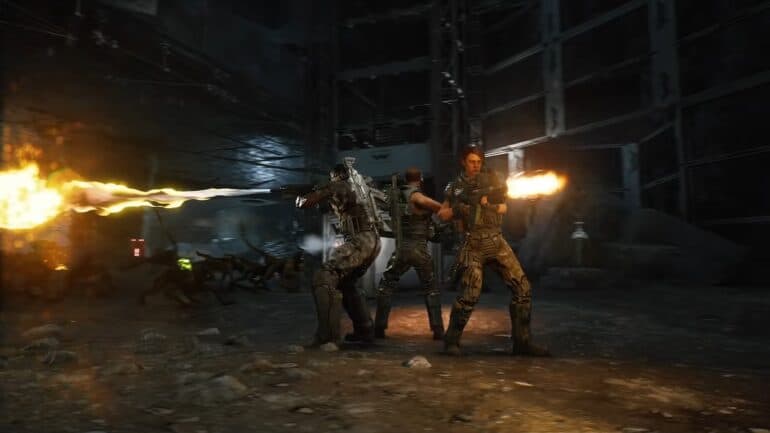 The good news is this is nothing like Predator: Hunting Grounds, Aliens vs. Predator, or even the sensational Alien: Isolation. While fans of the last two games might be disappointed by that news, hear me about for a second: there's no point in remaking the same game over and over again. Instead, Cold Iron Studios' Aliens: Fireteam Elite is a three-person co-op survival shooter that puts you in the shoes of the marines 23 years after the events of the original Alien trilogy. It's a different experience altogether.
With a pick of four Loadout Kits initially (with a fifth being unlocked after you complete the campaign), it's important to think strategically here. Of course, Jarrod, Loïs, and I failed miserably at this, deciding that we all wanted to play as Gunners. While it's a nice balanced character class, it doesn't exactly offer you the versatility you need to survive. We died after a swarm of xenomorphs spat out the previous night's marines on us.
The immediate takeaway was that Aliens: Fireteam Elite's mechanics were easy to grasp. You point and shoot—occasionally, throwing a grenade or setting up a weapon like a sentry. It wasn't rocket science, nor did it need to be, since the action is frantic and there's no time to get cute here.
RELATED: Things You Probably Didn't Know About Ridley Scott's Prometheus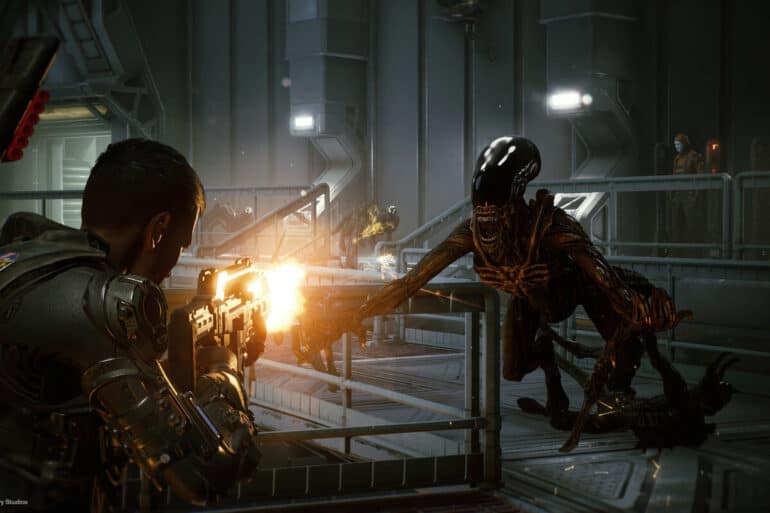 Upon going in again, we realised the importance of a Technician, whose use of sentry guns makes all the difference when it's raining cats and xenomorphs in battle. The Demolition class is also incredibly powerful if you want to put holes in the 20 classes of enemies, but we're still struggling to convince someone to play as the Doc, even though this might be the most important role in the game. Additionally, there are tons of weapons and customisations available as you progress and even in-game, so make sure you stock up on the right kinds of ammunition.
The Aliens: Fireteam Elite maps are the type of fare you'd expect from an Alien game. Fortunately, the more times you play the missions, the more familiar they become. At the same time, the UI and navigation are extremely simple, never leaving you guessing about where you're heading or what you need to do.
If you're like Jarrod and don't have two other friends to play with, you can fly solo and be flanked by two AI characters. They look like horrifying mannequins from a low-budget horror film but they're reliable enough to do the basics. Just don't expect them to place sentry guns or think strategically, so you'll need to do the hard lifting for the team here.
RELATED: Alien's Engineers Didn't Stop at Humans & Xenomorphs When Creating Races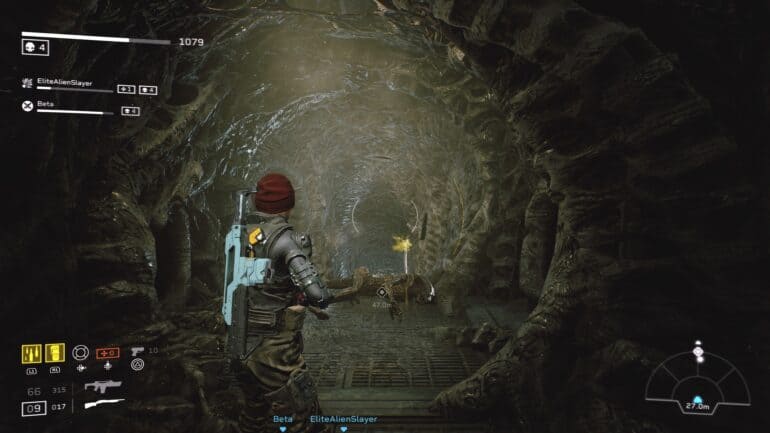 Ultimately, though, the big question is: did we have fun? Well, from my side, the answer is yes. Co-op games don't need to reinvent the wheel or figure out unique ways to complicate matters. Give us something simple where we team up and apply our skills to progress and be rewarded. Importantly, Aliens: Fireteam Elite promises a host of new content will be coming in the near future, so there's no reason for us to get bored anytime soon. In the meantime, we'll continue to fight about who'll be playing as the Doc in our sessions.
Here's what the others had to say about the game.
"There's something wonderful about the simplicity of friends, guns, and alien guts on the corridor floor that fills my heart with warmth. Drawing comparisons to titles like Left 4 Dead and Back 4 Blood, Aliens: Fireteam Elite is an action-packed shooter that delivers waves of xenomorphs in varying classes that are so desperate to be your friend that they'll even run at you from the ceiling. Don't let them hug you, though, because acid hurts. The different classes of marines offer players a way to balance the team with some semblance of strategy while pointlessly crying out, 'Behind. Left! Right! Above me!' and shortly after, 'Revive me!'." – Loïs Qutob
"One of the coolest things about the Aliens franchise is the distinct environments (the giant metallic ships and the H. R. Giger-inspired backdrops), and, thankfully, that's very present in Fireteam Elite. Around every dark corner is a beautifully designed landscape dripping with green Xenomorph blood/acid. The developers need to be commended for blending elements from the different films into a single setting. Explore a cave and you'll find some of the statues from Prometheus. Continue further and you'll see someone working on a mechanised exoskeleton too. All of this brings the Aliens theme to the fore. For me, personally, this was the highlight of the game. Sure, killing hordes of Xenomorphs is ridiculously fun. But that's something you could find in any other battle royale. What makes Aliens: Fireteam Elite stand out is the Aliens theme." – Jarrod Saunders
RELATED: Alien Movie Franchise: Can It Be Saved?
Tell us, will you be playing Aliens: Fireteam Elite?