Sega has some great news for retro game fans! Alex Kidd is making a comeback with a shiny, new version of 1986 classic Alex Kidd in Miracle World.
If you're not familiar with the game, here's a summary of the premise…
The game is centred on Alex Kidd, a young martial artist who learns of a villain named Janken the Great who has defeated King Thunder of the city Radaxian.
Janken has kidnapped his son, Prince Egle, and his fiancée, Princess Lora.
Upon discovering that he is the long lost son of King Thunder, Alex sets out to rescue the kingdom.
On his quest, he defeats villainous henchmen and retrieves various items which lead him toward a final battle with Janken.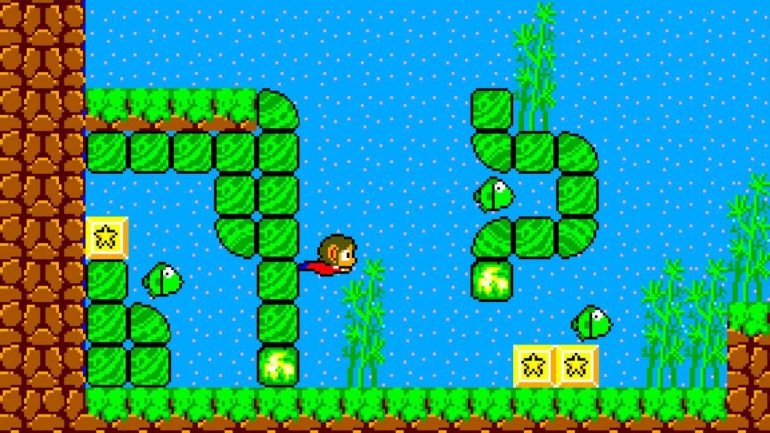 Sega's remake, titled Alex Kidd in Miracle World DX, was announced on June 10, 2020. The game is being developed by Merge Games and Jankenteam for PlayStation, Xbox, Nintendo Switch and PC.
Scheduled for release in 2021, the game will feature all the levels from the original title as well as brand new levels which expand the lore of Alex the Kidd.
Players will also be treated to alternate boss fights, a boss rush mode and options for modern or retro-style graphics.
Check out the trailer…
Alex Kidd In Miracle World DX is available to wishlist on Steam right now. So fire up your power bracelet and get ready relive a plat-forming classic.