At first glance, you might think this is just a new advertisement campaign for Nike's Air Jordans, but don't be fooled. This is no ad. A new trailer has just dropped for Ben Affleck and Matt Damon's latest movie, Air, telling the story of the origin of Nike's Air Jordan magically and theatrically.
RELATED: 26 Of The Most Popular & Best Retro Jordan Sneakers Ranked
Air by Ben Affleck and Matt Damon
Air was first announced last year, and it was revealed that Ben Affleck and Matt Damon would not only be directing the film under Warner Bros. Discovery but also starring in it. The film is based on one of the most historic and iconic moments in all of sneaker history, Nike's decision to sign on the legendary Michael Jordan during his rookie years. We all know that Air Jordan's Jumpman is Michael Jordan and that he inspired the legendary collection of sneakers. Still, only some people know the events that led to that momentous occasion.
Now, this April 5th, in cinemas, we will all get to follow along with the up-and-coming Sonny Vaccaro as he leads the endeavour of finding Michael Jordan and signing him on, starting in the early days of the Nike company, before they became the legendary giant that they are today. Suppose you expect an annoying movie with many shoes plugged in for advertisement purposes. In that case, you will be happily mistaken, as judging from the trailer, this is going to be a superb biography of sorts, but for these shoes.
RELATED: Ben Affleck's The Batman Should Be The Next Animated TV Series
Cast and Credits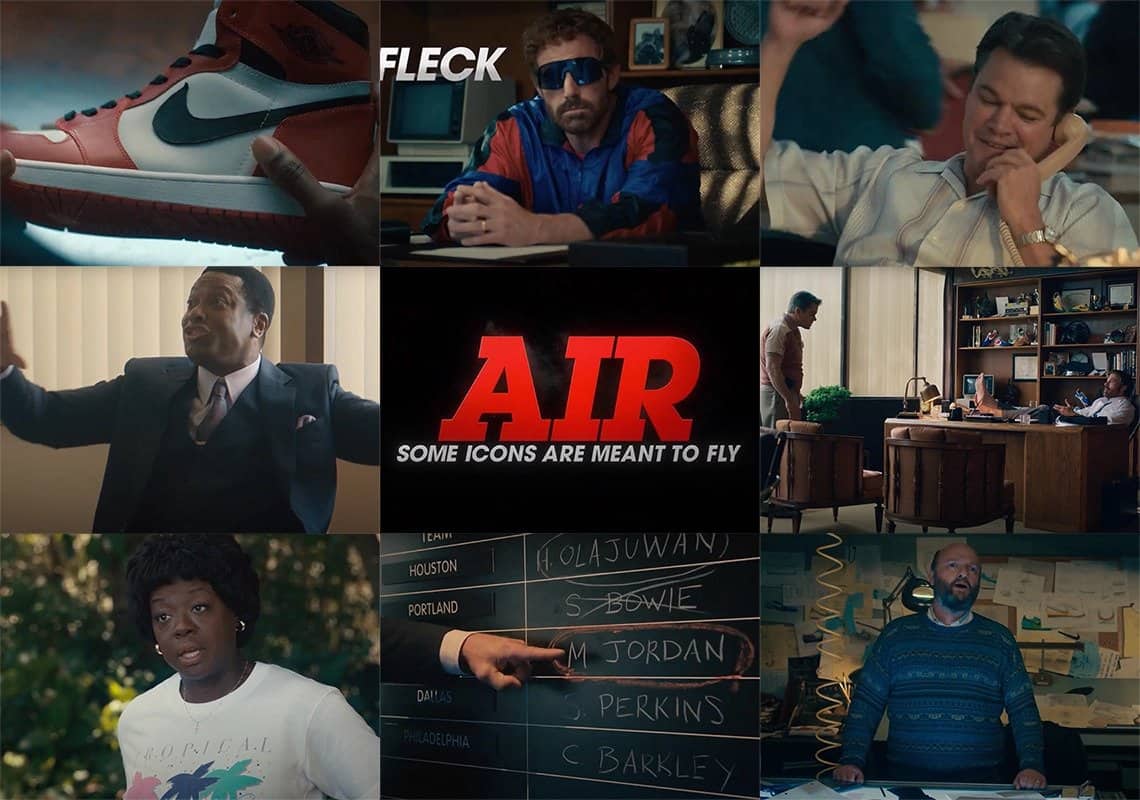 As mentioned, Ben Affleck and Matt Damon both direct and star in the film as Phil Knight and Sonny Vaccaro, respectively. Phil Knight is the owner of Nike, who started selling sneakers out of his garage. At the same time, Sonny is someone that Phil brought into the company to scout for good players for their failing basketball league while building up the company in the process.
RELATED: Air Trailer: Ben Affleck & Matt Damon Tell The Nike Air Jordan Story
Viola Davis joins them as Deloris Jordan, Michael Jordan's mother, and her husband, James Jordan, portrayed by Julius Tennon. They are also joined on the cast by Barbara Sukowa as Kathy Dassler, Chris Messina as David Falk, Chris Tucker as Howard White, Dan Bucatinsky as Richard, Gustaf Skarsgard as Horst Dassler, Jason Bateman as Rob Strasser, Jessica Green as Katrina Sains, Joel Gretsch as John O'NeilMatthew Mayer as Peter Moore, Marlon Wayan as George Raveling, and Tom Papa as Stu Inman.
This movie is accredited as a drama. When Warner Bros. Discovery mentioned that they would have Ben Affleck directing more films for them, this wasn't what I expected. James Gunn had said that Ben Affleck might not be Batman for much longer but that they were in talks for him to be directing and producing under the DC banner, so naturally, one would think superheroes. This might still be on the slate for Affleck later in the future. Still, we have this awesome-looking drama history piece about the origin of one of the most fabulous shoe brands and greatest basketball players in history.
RELATED: Most Popular Air Jordan 1s Of All Time
Are you excited about Air by Ben Affleck and Matt Damon coming out in April?