Who wouldn't want to see Tom Holland as Link in a live-action adaptation of Zelda? He is the perfect fit. Well, now AI has proven it too.
RELATED: Tom Holland Should Play Ben 10 in a Live-Action Movie
Artificial intelligence has come a far way from where it started. AI art specifically has gone from a series of colourful swirls and interpretations to beautifully blended photoshop quality images. Now it can even be used to write stories and scripts as well. What's next?
With their masterful use of Midjourney, Dan Leveille tricked their followers into thinking that Tom Holland had been cast to play Link in an upcoming The Legend of Zelda Netflix adaptation with their believable fan casting art. Unfortunately, the fan casting and AI-generated posters aren't real, despite how many people wish it was.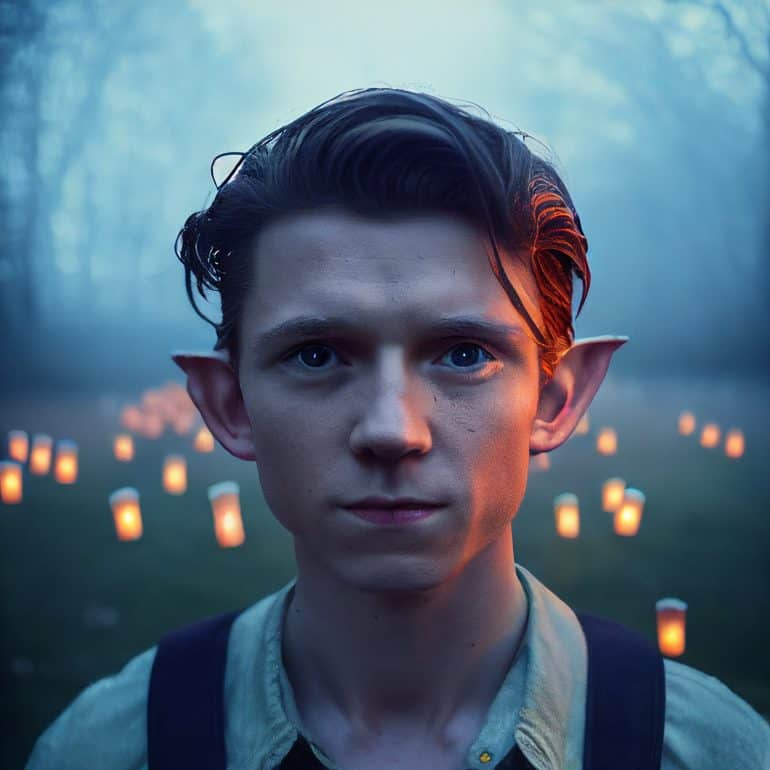 Leveille shared a variety of posters of Tom Holland as the Hylian hero, all with varying levels of realism, some more cartoonish, and all with varying degrees of elven pointy-ears. After the posted photos took off in popularity, Leveille posted a video explaining how they came about, saying that it all started with the question, "What would Link look like if he was played by Tom Holland? So I asked the AI art tool Midjourney to generate 'Link as Tom Holland'".
But Leveille didn't stop there. When the photos hit popularity he came up with the idea to let an AI write a script for a Netflix adaptation, and after playing around a few times and coming up with really interesting scripts, he decided to play around with the prompt that 'Link reveals he is gay' in OpenAI's GPT-3 program, and the results were hilarious, with dialogue like:
"You forgot one thing, Ganandorf. I'm not just the hero of time, I'm also the hero of gayness."
"That's right! I'm gay, and there's nothing you can do about it!"
"Remember this, Ganandorf. You may have the Triforce of Power… but I have the Triforce of Gayness. And that's the strongest force in the world."
Although hilarious, it's amazing to think that an AI came up with both the images and the script for this kind of campy gay pride version of The Legend of Zelda starring Tom Holland. I mean, I'd watch it.
RELATED: How Tall is Tom Holland? (And 10 Other Interesting Facts)
Midjourney and AI Art
Art made with artificial intelligence programmes has risen to insane popularity, and is being used to start a lot of conversations. AI art programs are used to create beautiful, sometimes realistic and sometimes surrealistic references for art. Sometimes it is just used by those who want to create complicated art without the skills to do so. All that is required is access to the internet and some kind of prompt. Some AI programmes will let a user choose their art style or genre, but not all have this functionality.
There are many popular AI art generators at the moment, two of the most popular being Midjourney and DALL-E which have been used for many interesting fan-casting images and topics like what cartoon characters like the characters from The Simpsons or Family Guy would look like in real life. Some of them come out to be quite unsettling, and disjointed, as the AI improves slowly.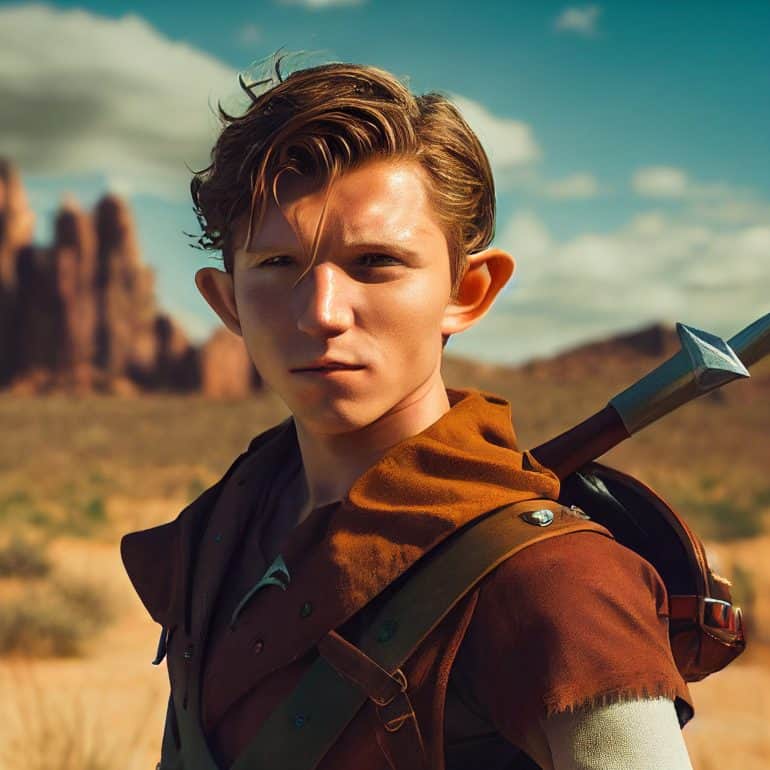 RELATED: Legend Of Zelda: Netflix Eyes Tom Holland As Link
Dan Leveille
Dan Leveille is a Los Angeles-based app developer and the director of product marketing for Deviant Art, one of the largest online art galleries in the world where artists and art lovers can explore over 350 million pieces of art while connecting in the community.
Leveille has used their Instagram profile @danlev to share a variety of images that they have used the art tool Midjourney to create, like many different actors as Link from The Legend of Zelda or what the realistic versions of the Super Mario characters would look like.
Would you watch a version of The Legend of Zelda where Tom Holland plays Link who is also gay?