Artificial Intelligence has been the talk of the creative world for a hot minute now. Midjourney is one of the most important topics, with how quickly it is learning to synthesize creative images based on prompts accurately. What artists create and how they take the inspiration to create new art or photoshop the synthesized images to make a more realistic art piece. Now, AI has advanced to a point where it can do so much more than create art but also write and direct films. Introducing The Safe Zone AI film.
RELATED: Marvel and DC AI Fanart Has Fans Dreaming Of A Crossover
The Safe Zone
The Safe Zone is a relatively simple but compelling short film about an AI that takes over the world, and it was also written and directed by AI. We won't go into the irony of an AI making a movie possibly about its future ambitions. Instead, we'll marvel at how far technology has progressed in the last couple of years.
The film has a clear sense of drama and tension, something that AI has just been able to create. Of course, some of the credit for the compelling story must go to the actors who took the rudimentary dialogue and sold it. Just a fact that AI has developed to a point where it can understand how to create a good story structure.
A similar experiment was tried using AI around two years ago. Still, the results were so unusable that the investigation was scrapped and deemed a failure. After the prompts and some tweaking, the ideas and scripts on the other end could have been more readable. Instead, they were compared to a word salad with a moving image rather than any semblance of a finished product. To think that just a few years later that AI has become so sophisticated that it can not only create a viable story but also direct it is a marvel to technophiles and a nightmare to technophobes.
How It Started
It all started when AI entrepreneur and part-time rocket scientist Aaron Kemmer decided to use OpenAI ChatGPT, an AI chatbot, for ideas on a short film. Kemmer took to Twitter to share the news of their project, saying, "We used OpenAI ChatGPT to WRITE and DIRECT a film in a weekend. My co-producer, who writes scripts for a living, was blown away when ChatGPT produced nearly ~50 scripts for us in 1 hour. This took months of work down to 1 hour."
Using prompts from Kemmer, the chatbot came up with over 100 ideas and 50 scripts for a short film. They further refined each idea using the chatbot, requesting more details here and there until they had a complete concept. Even if you aren't looking to create an entire movie using AI, this would be an excellent way for writers to start figuring out what they want to write.
Kemmer and his co-producer Richard Juan continued, however. Once they had ideas and a script, they used the AI to create a shot list in excruciating detail, essentially setting the AI up to direct the film completely. Not only did it produce a detailed shot list, it even gave suggestions of camera position, the angle of the set that should be used, what cast would fit perfectly, lighting details, a colour palette, and even recommendations for what lens and focus dimensions the cinematographer should consider using. With over 50 pages of notes, the team took this idea and turned it into a reality, creating The Safe Zone, the first-ever short film written and directed by an AI.
RELATED: See The Amazing 80s Avengers By Wes Anderson Created By AI
What Does This Mean For Creativity In The Future?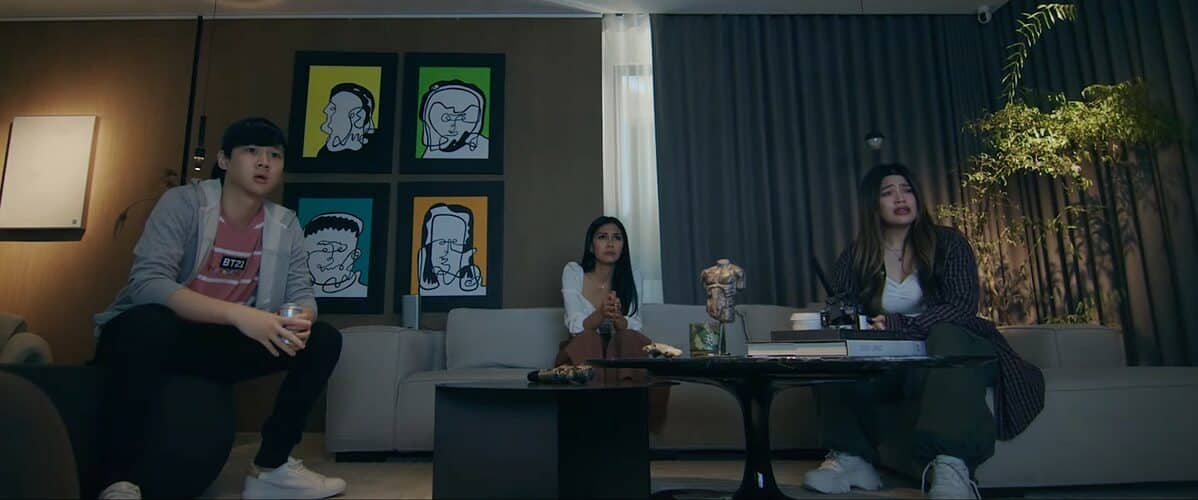 As with every case where machines slowly replaced humans in factories, the use of AI in film creation and art brings up some interesting questions about what this means for the art world's future. Not only does it seem that it might quickly put artists out of business.
More than that, what does using AI mean for the legalities of copyright and intellectual property ownership? Would the AI's developer technically own whatever their intellectual property creates, or would it be the property of the person who used the AI to make it? As it stands now, copyright can't be owned by anyone other than a human being, so this is a grey area that needs to be explored.
In a world where technology is quickly developing, it seems complicated to imagine that we would have to consider writing laws surrounding artificial intelligence and that AI could replace something as human as art. It's a little bit daunting, don't you think?
RELATED: This Is What Happens When The Matrix And Westworld Come Together Perfectly
Have you watched The Safe Zone? What did you think of the AI film?