A few months ago, adidas announced its latest 4D concept shoe as part of the FUTURECRAFT series. The adidas 4DFWD is a 3D-printed innovation to mark the next-generation of sneaker technology. With the Olympic Games only a few weeks away, adidas has already launched colourways in celebration of this, including the new adizero Pack. This time, the brand brings the spirit of the games to the adidas 4DFWD silhouette.
The bold new colourway is known for its solar red and white contrast. It's meant to be a celebration of sport, irrespective of teams, countries to include all athletes at its core. The colourway mirrors the renewed significance in a society where we are united on the global stage.
The adidas 4DFWD sneaker combines athlete data recorded over a number of years. Using its Carbon Digital Light Synthesis technology, the team produced precision-tuned 3D printed midsoles. While no athletes will be competing in the sneakers themselves, they will be the main podium shoe for adidas athletes at the Games.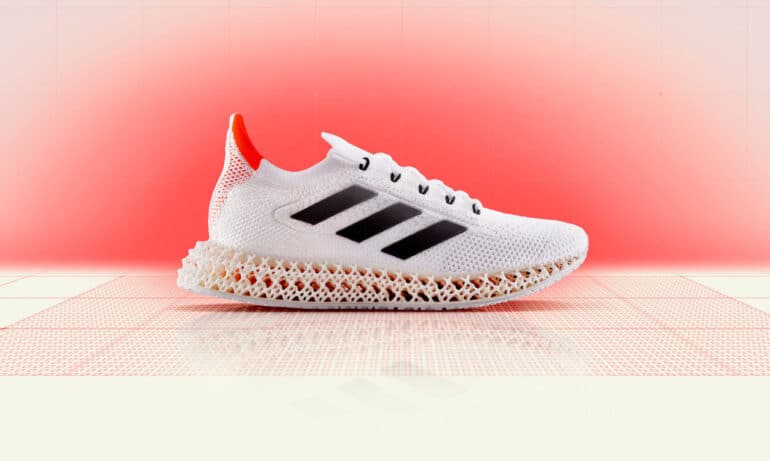 Using AI to design the best-suited lattice structure, it was chosen from a possible five million possibilities. The lattice is manufactured using 39% bio-based material. Its bowtie-shaped FWD CELL was coded specifically to compress forward upon downward impact to assist in that forward boost you need. This tuned lattice midsole with its precisely positioned zones introduces new levels of support and absorption.
This provides up to three times more forward momentum over previous 4D structures using the same mechanical testing conditions.
This technology provides peak braking force reduction by 15%. It redirects the vertical forces experienced by the runner into horizontal forward motion, hence the name. This creates an all-new running experience.
Bring your A-game this summer with the adidas 4DFWD. The sneaker is available exclusively online at adidas.co.za. It retails for R4,999.