adidas has partnered with many companies and brands of late, dropping exclusive, one of a kind collaborations, which included the adidas Originals X Dragon Ball Z collection a few weeks ago. This time around, the collaboration featured is a bit of an odd one, but still unique. adidas is celebrating the 20th anniversary of Adam Sandler's The Waterboy, which originally aired on 6 November 1998.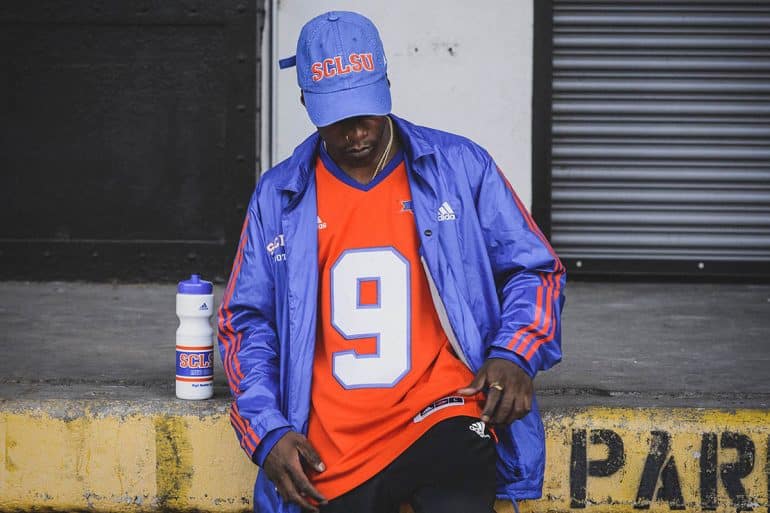 The latest collaboration features a number of football-related gear and peripherals from the film in honour of Bobby Boucher (Sandler's character) and his rise in the Bourbon Bowl for the SCLSU Mud Dogs.
The range includes a Boucher Mud Dogs replica jersey in classic home colours of orange, with prominent blue highlights and lettering, as well as the Bourbon Bowl Championship patch on the chest. The remainder of the range includes a Coach Klein jacket, an SCLSU (South Central Louisiana State University) helmet and cap, and SCLSU water bottles.
The helmets, however, won't be on sale with the rest of the range. Instead, adidas will also be presenting The Waterboy uniforms and helmets to the University Lab High School (ULAB) football team in Baton Rouge, Louisiana.
The Waterboy film, while panned by critics, has earned a spot among fans to become a cult classic over the years, and went on to gross $185m in theatres worldwide, and additional revenue through add-on sales.
The range will be available from 19 October 2018 for a limited time, exclusively on adidas.com.
For additional images from the collection, check it out here.