The DCEU is getting closer and closer to its final film, and as it nears, the news surrounding James Gunn's DC universe increases. First, we've got news about the latest additions to the Creature Commandos cast, and now Gunn has confirmed that he wants to bring a fan-favourite hero on screen in the future. @StaticsBurner tagged Gunn in a tweet asking, "Do you have plans for Static or any of the other Milestone characters? Animation? Elseworlds?" he responded with a simple, "Yes." It looks like Static Shock might be joining the DCU.
RELATED: James Gunn Shoots Down More Superman Rumours on Twitter
Who is Static Shock?
Static was a superhero created by Dwayne McDuffie, Derek T Dingle, Denys Cowan and Michael Davis and published through Milestone Media. He has teamed up with numerous Milestone heroes and was absorbed into DC's mainstream continuity after Infinite Crisis.
Virgil Hawkins was the son of Robert and Jean Hawkins and the nephew of Teshome, who he aspired to be like one day. After his uncle was unjustly arrested for murder, Virgil wrote many letters to law firms to prove his innocence, though he was unsuccessful. His family moved to Sadler due to the rise in gang activity.
In high school, Virgil was a social outcast, shunned for his intellect and love of comics, games and sci-fi. After he was humiliated in front of his crush by one of his bullies, his friend Larry encouraged him to take revenge on his bully by shooting him. Though tempted, Virgil couldn't bring himself to murder someone and threw the gun away.
Police arrived on the scene and used a special tear gas that killed or mutated those present in an incident known as the Big Bang. Virgil came in contact with this gas and gained various electromagnetic powers before fleeing the chaos unscathed, using his new powers to levitate on a trashcan lid.
Inspired by his love of comics, Virgil became a hero and began practising with his new abilities and going by the name Static. Though he was initially thrilled by the fact that he'd become a hero, he quickly learned the hardships of heroism, whether it be struggling to face off against the villain of the week or balancing his civilian life with his superhero duty.
RELATED: Did James Gunn Cancel Keanu Reeves' Constantine 2?
Who Should Play Static Shock?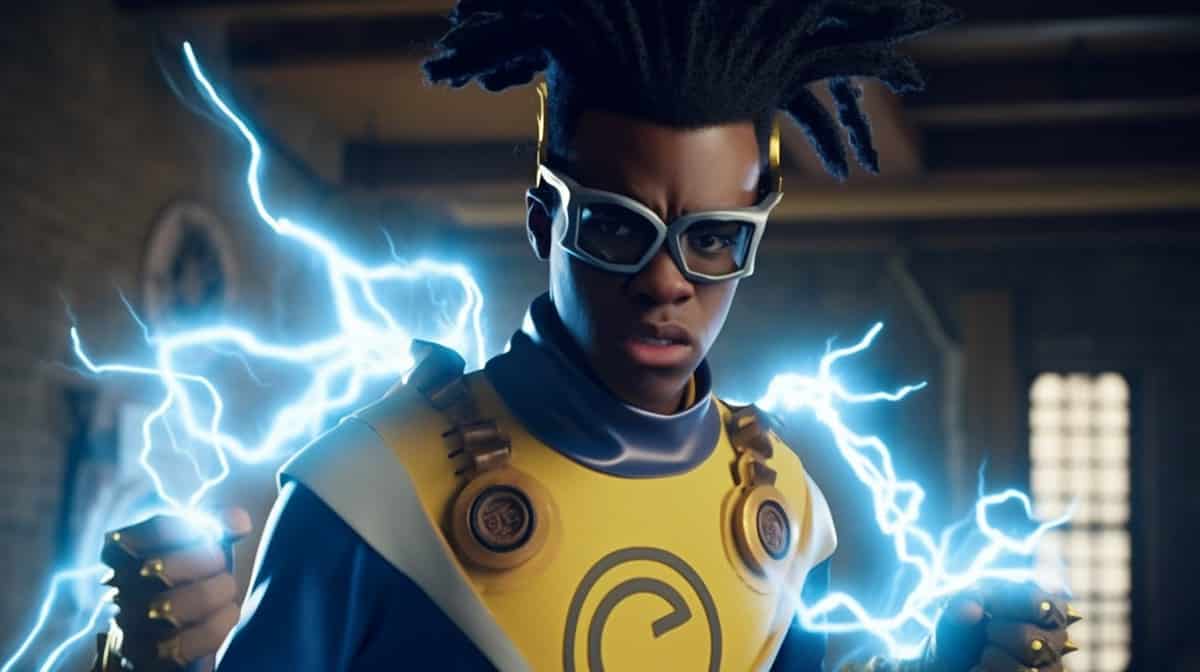 Many fans want Stranger Things actor Caleb McLaughlin to play the character; fortunately for them, he's very interested in the role. When asked about his future projects, McLaughlin said:
"What other movie would I like… I want to do a superhero film. I would love to play Static Shock honestly. I would want to do something like a superhero, or even something… it doesn't matter. I'm really open to being any character. I feel like I can play anybody honestly. It really – I feel like how I pick my films is really what speak to me. Also, I'm also developing other projects myself that will be coming out. Not soon, but soon. But yeah, it really doesn't matter actually. It's just whatever project speaks to me and my creativity."
RELATED: Snyderverse Lawsuit Could Be Gunning For WBD & James Gunn
TL;DR
James Gunn confirmed Static Shock would appear in the DCU.
Static Shock is a teen superhero with electromagnetic powers.
Fans want Caleb McLaughlin to play Static Shock.
Are you excited to see Static on the big screen in the future?