The task of seamlessly integrating fresh concepts while honouring the rich tapestry that precedes it demands unwavering creativity and finesse. Nevertheless, the visionary South African directors Nadia Darries and Daniel Clarke, deftly surmounted this challenge, gracing the splendid realm of Star Wars Visions Season 2 with their resplendent animated masterpiece, Aau's Song.
RELATED: Star Wars Jedi: Survivor Review – Game of the Year
Aau's Song is a Stunning Animation About Courage
Star Wars Visions is an enchanting world of animations that tell us stories we wouldn't see in the larger Star Wars universe. Recently released to avid viewers, the much-anticipated Season 2 is here, beckoning us to embark on a captivating odyssey through an array of animated episodes, ripe for discovery and immersion. Aau's Song is Triggerfish Animation Studio's stunning animation about a young girl finding her voice and learning to use it for the greater good.
Set in a new world where the local population mines Kyber crystals for the Jedi, young Aau is warned against using her voice because of how the crystals react. When disaster hits, Aau is faced with the chance to find her courage and use her voice, not knowing the full effect it will have.
The animation captivates with its breathtaking fusion of diverse styles, exquisite design elements, and a compelling narrative that emboldens young enthusiasts to embrace courage and follow the guidance of their hearts, regardless of the repercussions, for authenticity brings its own invaluable triumph. At an exclusive press junket, we got to ask directors Nadia Darries and Daniel Clarke about the stunning elements and meaning behind the animation.
RELATED: The 8 Best Star Wars Characters of All Time, Ranked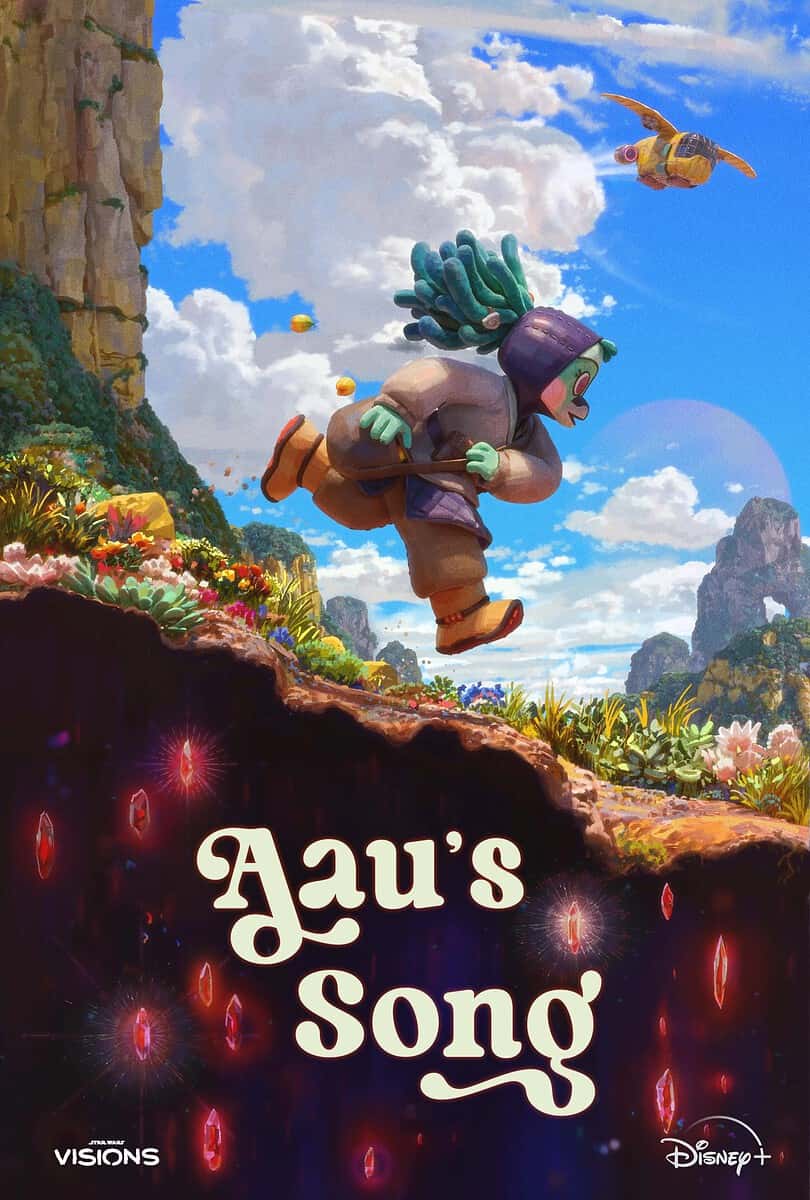 The Profound Meaning
The visionary South African directors have crafted an extraordinary masterpiece that transcends the boundaries of a mere lighthearted animated short. "The intention from both of us," Clarke shared, "was for especially children or anybody, but children watching the film to be encouraged. To feel like they can use their voice to change things. They can use their voice to connect to the world in some meaningful way and have an effect. I think if people feel that, then we've succeeded."
Darries also added that the meaning they wanted their viewers to find was "supporting a sense of self-belief, or just supporting a courage for self-belief. It takes courage to listen to yourself, and listen to your heart, and listen to your voice, and speak out."
The South African Elements In Aau's Song
The influence of South African elements is strikingly evident in Aau's Song. Its essence effortlessly weaves together with the narrative, painting a vivid picture of cultural inspiration and artistic fusion.
Clarke shared that many elements went into making the world feel warm and inviting. "Things like the characters being felt, the tactility of the world, the sort of stop-frame feel, in general, the warmth. These all went into making the world feel warm and inviting. Our intention really was to give this sort of nostalgic feel of playing with your toys as a child."
"We naturally wanted to base the world on Chapman's Peak and base the plants on the fynbos family," Darries also shared, "Our characters are dolls, so we naturally inspired by African dolls and the dolls that we saw growing up."
Still, the intention was never to insert African elements into the Star Wars universe.
"We wanted to leave room," Clarke added, "for the inspirations that aren't South African. We just wanted to see if what we can bring could meet what the world has and our love for other elements."
"We've got to be there, in that universe, and sort of let our spirits guide the way in terms of what we create," Darries finished.
Clearly, these animation directors were incredibly proud of what they put together, and for good reason. If you haven't seen it yet, prepare to be captivated by the sheer beauty of Aau's Song, an exquisite animation that exudes brilliance through its stunning elements. It's bound to resonate with every viewer as it seamlessly harmonizes with the vastness of the Star Wars universe.
RELATED: A Star Wars Franchise Spin-Off That We Really Want To Happen
Watch the full interview below:
Have you watched Star Wars Visions season 2 on Disney+ yet? Let us know what you think of Aau's Song!