The Caped Crusader will grace the big screens again with Matt Reeves as the director. Taking over from Ben Affleck, Reeves has superhero fans excited to see The Batman, which will premiere in June 2021. Will the new film live to the hype? Only time will tell, even as the much-anticipated script promises a fresh twist.
We've already received a sneak peek of Robert Pattinson in the titular character's costume that showcased an amalgamation of different eras and influences. There's also a noteworthy and stellar cast set to portray notable characters. But more excitingly, Reeves is seeking to take some inspiration from Chinatown and leaning more towards Batman's role of being the World's Greatest Detective. Pattinson plays the protagonist role, but there's a new fresh secret twist to the movie. It's as follows.
Who'll steal the spotlight?
Brace yourself for a new turn of events in this film. Don't be surprised if and when the viewer's gaze shifts to other characters. From what we know about the story's plot and the actors who will feature in the movie, the villains might swoop in and steal the spotlight for a large bulk of the screen time. And a new twist is exactly what the audience is looking for in a superhero movie.
You can also do with a change of heart and apply a new strategy for you to win in any trading undertaking that you might be pursuing including binary options south Africa.
There's been recent success in villain-centric narratives, such as Joker, at Warner Bros; thus, maybe the same formula will apply in this movie.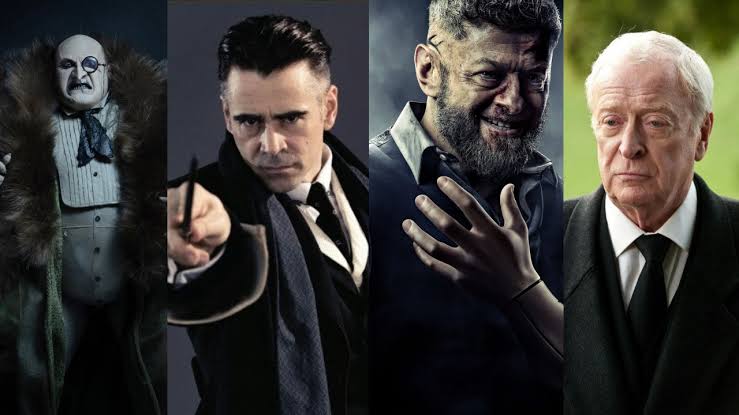 Actors set to portray villains
It's been a while since Pattinson made an appearance in a blockbuster movie that appeals to a broad audience and played across multiple theatres. Pattinson is no stranger to big-budget blockbusters having starred in Twilight; however, his "villainous" co-stars have always remained in the spotlight.
The role of the Catwoman will get portrayed by Zoë Kravitz who's still riding the wave of success of Big Little Lies. Kravitz has continued to climb the ladder to film stardom, and she also has a massive role in the Fantastic Beasts franchise.
Colin Farrell will portray the Penguin, a role that he takes over from Danny DeVito. It's an exciting turn of events because the Penguin isn't exactly in line with Colin's normal look. Nonetheless, he has starred in unconventional roles, such as his performance in Dumbo, and boasted a leading role in Fantastic Beasts and Where to Find Them.
One couldn't imagine anyone who will bring the Riddler character to life better than Paul Dano. He has a unique skillset that captivates you with astonishment as well as an unsettling sense of ease.
Make no mistake about it, all these actors set to feature in Bruce Wayne's latest film are well-established and iconic. One expects that as the high stock gets placed on the villains, much screen time and value will get awarded accordingly.
Don't be surprised if the story involves Batman drawing connections from the clues to solve a mystery as the evil enemies serve as the catalysts for the rise of the Dark Knight's heroic identity. A surprise twist to the story, such as a Robin appearance, would also be worth the wait.
You can learn one or two secrets from Matt Reeves and plan for any fallback even while trading with binary options South Africa. All you need to have is an in-depth passion for your work, and it will turn out fine.