MGM is developing a RoboCop prequel series, but the show won't feature RoboCop at all. Instead, the story will detail the rise of Omni Consumer Products and the company's Vice President, Dick Jones.
Ed Neumeier, one of the writers on the original 1987 film, revealed the news in an exclusive interview with Movieholen.net.
"I'm working at MGM on it. It has all the cool stuff about RoboCop except no RoboCop."
"I'm working with these two writers, Dave Parkin and Rob Gibbs, who bought this idea to a TV producer friend of mine, then brought it to me. The first time I heard it I knew it was a cool idea because I could see a lot of things you could do with it."
The screenwriter went on to explain why he believes a story focusing on Jones will have great potential.
"We've been talking about it and I think we have an interesting story. It's fun to work with a younger version of the Dick Jones we meet in RoboCop. He is an actualized corporate predator in the movie, but nobody necessarily starts out being the bad guy."
"So it's going to be about the evolution of Richard Jones to Dick Jones, the story of OCP and how the world moves into the future, how the corporate world behaves."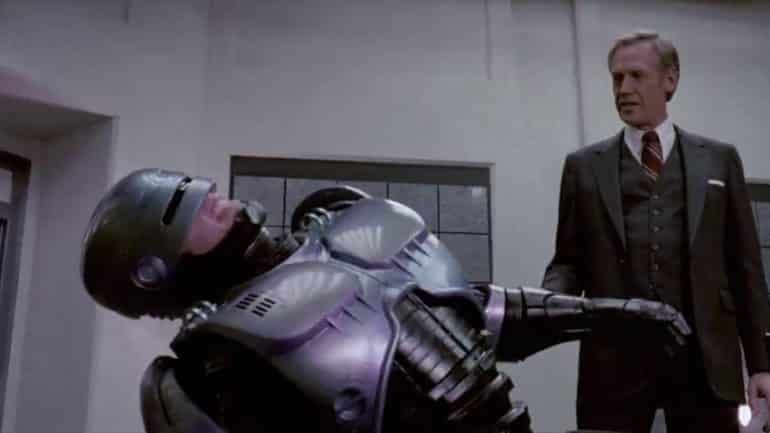 The role was made famous by Ronny Cox in the original movie, as the character set out to destroy and discredit the RoboCop program. While Neumeier feels that Cox's portrayal will be a tough act to follow, he believes the casting of a younger version of the character is an opportunity for the writers.
"He's great, and to actually know where you're going with this, to know that's who he becomes is fun for the writers to work with. They've come up with a whole back story I never did."
Fans were first introduced to RoboCop in 1987. The movie starred Peter Weller as police officer Alex Murphy who is turned into RoboCop, a superhuman cyborg, following his death at the hands of criminals. The film was a massive hit at the box office and resulted in a host of sequels, spin-offs, video games and comic books.
Will you watch a RoboCop series without RoboCop?