Ever wondered what the future you might look like? Well, a new study shows that the gamer of the future might look less Ready Player One and more Hunchback of Notre Dame.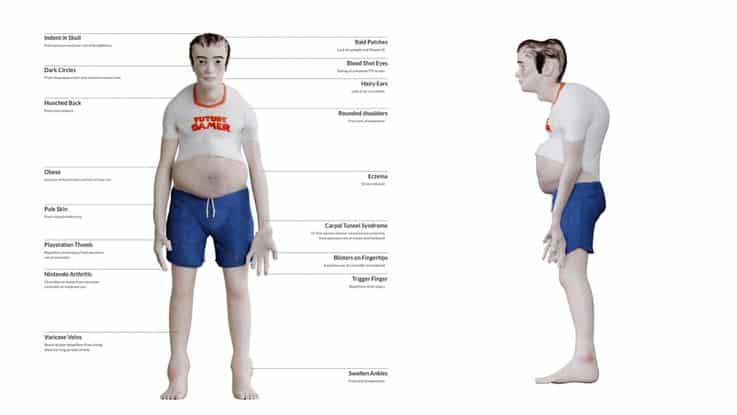 As various countries across the world are going into lockdown due to the COVID-19 pandemic, more and more people are spending time playing games.
A study by OnlineCasino.ca, which is based on research done by some reputable organisations, such as the NHS, The World Health Organization and National Geographic, shows that the health of the gamer of the future could be severely impacted by an unbalanced lifestyle.
Using the data from the study, animators recreated a version of what the gamer of the future could look like. Spoilers! It isn't pretty.
The gamer of the future could be suffering from various ailments, including poor posture, Vitamin D deficiency, ulceration of hands due to excessive controller use and, of course, "PlayStation thumb" caused by the repetitive strain caused by excessive use of a controller.
The character created from the study, called "Micheal", wasn't created to scare gamers but rather show them how important it is to have a balanced lifestyle.
Going outside, exercising, eating healthy – all these factors are important in order to keep our health strong.
Recently, the World Health Organization recommended that people play video games during the various lockdowns as a way to improve mental health. However, as with all things in life, it's all about not overdoing it and having a more balanced lifestyle.
What do you think? Is the above study results accurate? Will this be what the next generation of gamers look like? Is this the gamer of the future?