I know what you're thinking. A live-action Spider-Man Noir movie with Oscar-winning actor Nicolas Cage? Where do we sign up? The crazy thing is that Cage would probably do it in a heartbeat.
The interconnected world of Marvel Comics has its fair share of universe-skipping heroes and villains: characters whose adventures span the rich expanses of the Marvel Multiverse. That said, the world of the MCU has been just a bit tamer when it comes to interdimensional threats — until very recently.
Spider-Man became the poster boy for the concept of Marvel's Multiverse, starring in two films that feature alternate realities and multiple versions of the same web-slinging character. Sure, Spider-Man: No Way Home might have broken all sorts of MCU records when it finally hit theatres, but true Spidey fans know that the amazing Spider-Man: Into the Spider-Verse opened the floodgates to a whole new world of fascinating narrative potential.
Into the Spider-Verse introduced some pretty obscure versions of Spidey (including Miles Morales, Spider-Ham, Spider-Gwen and Peni Parker) to mainstream fans. Among them was Spider-Man Noir (also Peter Parker): a darker take on the character that made its debut in comic book pages in 2009. In the movie, Spidey Noir was played by none other than Nicolas Cage — and we all know how revered Cage is on the internet.
It might be because everyone's so used to seeing some of Cage's crazier roles, but seeing him as a cool-guy character like Spider-Man Noir made fans immediately fall in love with the character. His role was undeniably small in the larger plot of the film, but that doesn't mean that this black-and-white version of Spidey doesn't deserve his own live-action film.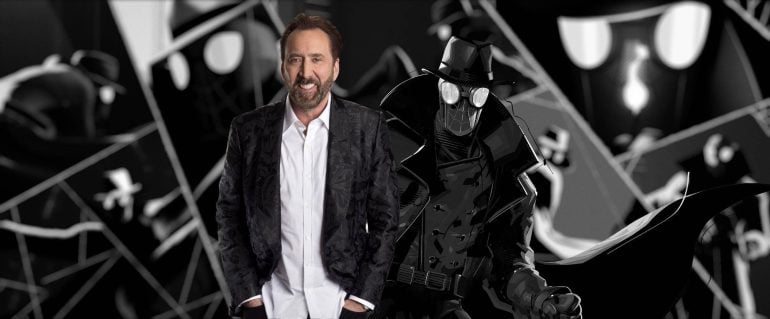 As we mentioned before, Spider-Man Noir was created in 2009 as an alternate version of everyone's favourite wall-crawler. This version of the character features an origin story that's chockfull of references to classic film noir movies. Unlike the classic Spidey, Noir's story takes place during the Great Depression, with most of his storylines featuring organized crimes and, eventually, Nazis.
It's not hard to see why such a colourful character like Spider-Man Noir would be the perfect fit for someone like Nicolas Cage to play. Cage's history with Marvel involved him playing the Ghost Rider in a duo of pre-MCU Marvel films that were not warmly received, to say the least.
However, there's been some kind of "Nicolas Cage Renaissance" happening in recent years, with movies like Pig and The Unbearable Weight of Massive Talent quickly becoming critics' darlings. If ever there was a moment when a live-action Spider-Man Noir movie starring Nicolas Cage made sense, that would be now.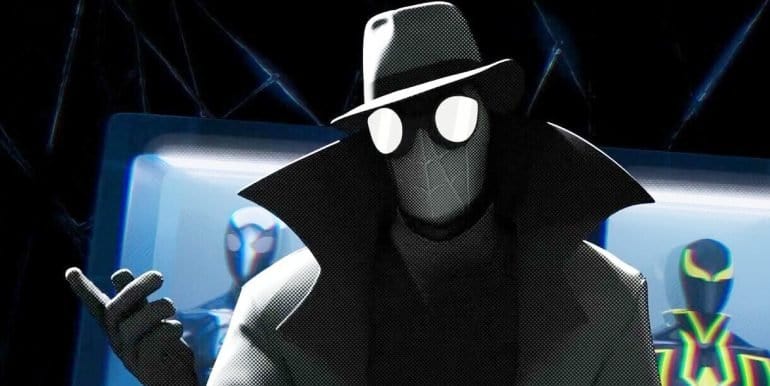 Hot on the success of No Way Home, and with Into the Spider-Verse becoming a franchise of its own, Sony could have its next big hit if they chose to release a Spider-Man Noir live-action film sometime in the future. After all, they'll have to try really hard if they hope to salvage their reputation with fans after the blunders of Venom 2 and Morbius, with the latter of these two even becoming a meme for its unpopularity with fans.
While some fans might believe that Nic Cage might already be too old to play the leading role in a superhero film, it might be important to remember that the character could be modified to fit Cage's age and body type.
The supernatural aspects of the Spider-Man Noir timeline, coupled with the character's outlandish demeanour and dry humour, all sound like a match made in heaven. Let's just hope that the Spider-Verse franchise could eventually branch into this kind of fascinating standalone film adaptation, especially as a palate cleanser following the disappointment of Morbius and Sony's alternate "Spidey Villains" universe.
And considering how well The Batman (also a noir film) did, this just makes so much sense.
Tell us, do you want a Live-Action Spider-Man Noir movie with Nicolas Cage?