Superheroes, teenagers with supernatural powers, and talking animals surrounded us since we were young children. Long-time ago, all of us were charmed by the heroes of cartoons and comics. Well, let's face it, we still are! The art of visual storytelling is compelling. The best artists know how to show emotions in colours, represent dynamics in shapes, and make the static pictures move and make sounds. In general, they create alternative worlds detailed and rich enough to let us live there.
Not only comics rely on the visual part, but also the narrative one. If you want to create your own visual novel, you should start with a story. Let's discuss some tips on how to make a comic book!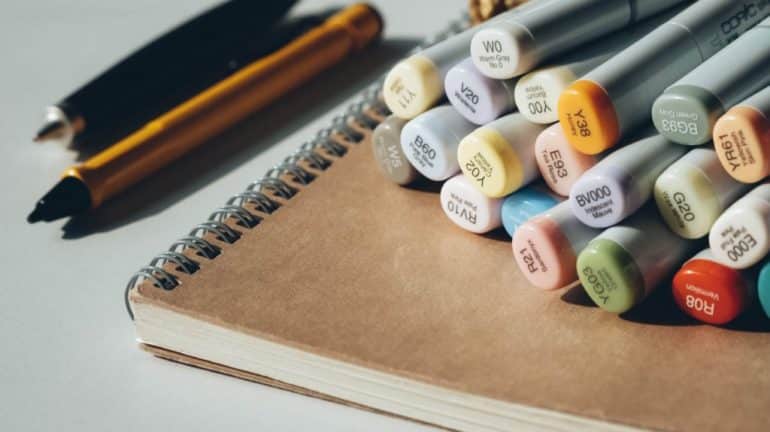 You need an idea
Maybe, you have an idea that ripens in your head for years. If so, then the time has come to put it into shape! Even if you don't have one or it doesn't look to complete to you, don't worry. Have a notebook wherever you go, and you won't miss an interesting thought that may pop into your head all of a sudden. In fact, this is how the best ideas are born!
You never know what exactly will make your creative juices flow. A conversation, watched movie, situation between other people, or anything else can serve as an accelerator. Maybe, your cat will get you inspired to write a story about a… super-cat!
Write your idea down on paper
To start a comic story, you need to write it down entirely. Just an outline in your head is not enough. Like many other authors, you might be tempted to grab your pencils or tablet and start drawing immediately. However, this is a mistake and the shortest way to failure. You need to sit down and write a detailed script first. Don't try to make it perfect, this is not a novel, but a visual story, so if your sentences and style are not too inventive and original – that's not a big deal.
You need time to create a good draft. Make sure that you don't have other duties and college tasks since this will distract you. Students with creative hobbies like drawing usually think this way: "I can pay to do my assignment, delegate housework to my sister/brother, and get locked in my room until the masterpiece is done." When the time has come to write something as significant as a script for your comic book, you should focus on the process entirely! Decide the genre, think about the setting, and motivations of your characters. This will be a great starting point.
Organize your notes before you start drawing
There is only one thing that is more amusing than writing comics. It is drawing! When you are done with your script, you can start drawing. However, before you do, make sure that you have all of your notes organized. You don't want to confuse your readers, do you?
What is more, you need to make your comics not only clear but also interesting. There is a classical trick that will make your readers hooked – a cliffhanger or breath-taking moment at the end of a page. Something thrilling that snaps suddenly, making your audience interested in the next page/chapter.
You can start drawing small sketches to outline your story. Mind the composition of the entire page and every separate scene.
Finally, the time has come to draw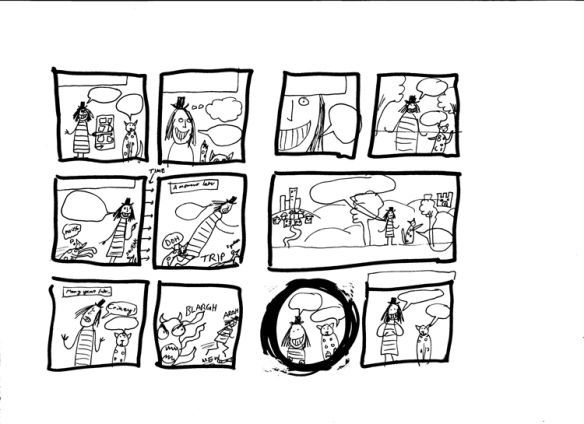 The very first drafts of your comics don't have to be flawless – you can edit them later on the colouring stage. Here are some general tips for you:
If you use traditional materials and draw on paper, then decide which one will support the style of your comic book better. As a digital artist, you can rely on special programs that are created for comics drawing – this will make the process easier, and your pages will look more professional.
Now you should ink the drawings to add depth to them. When choosing the colours for your comic story, make sure that the palette supports the scenes and atmosphere. Colour is a great power! It can bring life to your pictures or ruin them completely.
Lettering is extremely important for comics. Great illustrations and the amazing story won't work well if the lettering is poor. You may try hand-lettering, but only if you are good at calligraphy. If you are not, search for some fonts – there is plenty of them on the web.
Conclusion
Comics are amazing and incredibly enjoyable to create. However, this is a challenging task that takes a lot of planning and work! Before you start drawing your masterpiece, make sure to write a story first. Think about your characters, their aims, and possible obstacles that appear on their way. Don't forget to stick to a chosen genre or combine a couple of them. If you plan a massive project, don't be shy about collaborating with other artists. This might be a perfect chance to make your creation richer.
Hopefully, these tips will help you get started! Do your best and create something unique and captivating. Who knows, maybe this will become a new path in your life to follow.
About the author: Sandra Larson is a professional writer, blogger, and novelist. Also, she is fond of modern design and illustration. Sandra works as a writer and draws when she has free time.