Even if you do not own any tokens, you've probably heard of Bitcoin, cryptocurrency, blockchain, and other crypto-related terms. And if you are a gamer, you've probably seen that the blockchain is starting to revolutionise the gaming industry, with new opportunities like decentralised exchanges, fast, secure, transparent transactions, and NFTs.
While sentiment across the wider crypto market might sometimes be affected by the high volatility of the price of cryptocurrency tokens and the lack of regulation, blockchain technology, and other related innovations are increasingly popular in industries other than the financial sector, including gaming.
The $152 billion video game industry counted 1.7 billion consumers around the world in 2019. In order to attract even more players, major companies in the sector need to use all available technologies and innovations to provide smarter solutions in order to gain market share, stimulate the potential of game creators and focus on creating the future of the gaming industry – enter blockchain technology!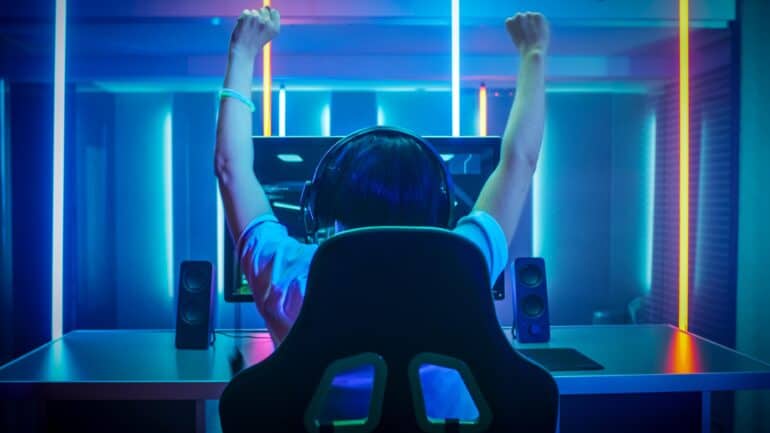 What is blockchain technology?
PwC defines blockchain as "a decentralized ledger of all transactions across a peer-to-peer network. Using this technology, participants can confirm transactions without a need for a central clearing authority."
How is blockchain relevant to the gaming industry?
As a new way of transferring and storing data, the blockchain industry offers unique properties that can help the gaming industry innovate and grow.
First of all, the core concepts of blockchain – openness and decentralisation – can be very useful to an industry ruled by the few companies creating extremely popular games, especially multiplayer games. Blockchain technology could therefore allow new multiplayer games to arise powered by the gamer community.
From there, a completely decentralised gaming economy could be created, where you can earn cryptocurrencies by playing games that you can use in real life. Therefore, monetising in-game actions that can be used in real-life transactions could fuel many possibilities in such new digital economies.
Players can also use their own cryptocurrencies to buy assets in games that are required to complete their missions. In-game purchases with fiat and cryptocurrencies are now possible thanks to blockchain technology. Not to mention that the tokenisation of the necessary tools and assets to play is allowing players to own their assets on the blockchain, regardless of the game they're playing.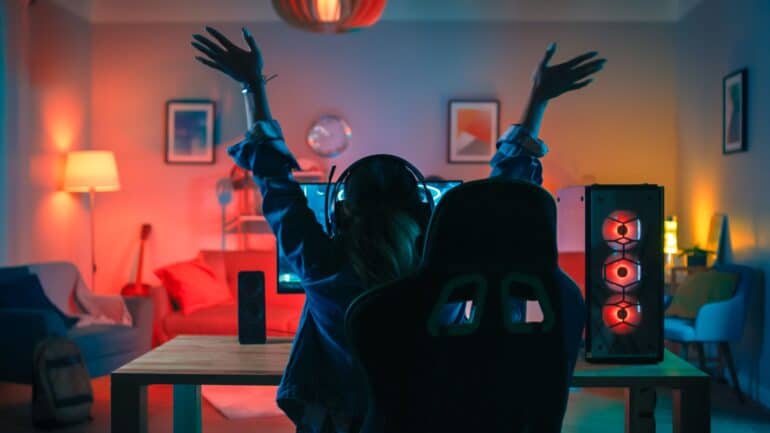 The blockchain allows the creation, use, and exchange of collectable items in the form of NFTs, or Non-Fungible Tokens. These tokens represent a unique value that cannot be replaced with something else. For instance, 1 Bitcoin can be exchanged with another Bitcoin token and will still be worth 1 BTC. However, a one-of-a-kind gaming item cannot be exchanged with another one, as it is unique and non-fungible.
According to PwC, the NFT market is worth nearly $450 million and has become extremely popular over the last few years. "When non-fungible tokens first gained initial prominence within the cryptocurrency community in 2017, they were the subject of much excitement among those advocating for blockchain adoption. The hype around collectable cats known as Cryptokitties briefly broke the Ethereum blockchain, and projects such as decentralized platform Decentraland appeared set to revolutionize the world of VR-based gaming," declared Mik Mironov, CEO of LOCGame.
As you can see, there are many ways the entire gaming industry could benefit from blockchain technology.