2013 Keanu Reeves film 47 Ronin didn't perform well at the box office. In fact, the film only made $151 million from a $175 million budget. That's considered a box office bomb.
Usually, that sort of failure implies that there won't be a sequel. However, Netflix is taking a gamble by investing in a Cyberpunk-themed 47 Ronin sequel set 300 years into the future.
According to Deadline, Netflix will distribute the Universal-produced film, which will be set in "an exotic cyberpunk world" and has been described as a "fresh, re-imagined take on the original feature and will incorporate horror along with modern samurai and ninja elements."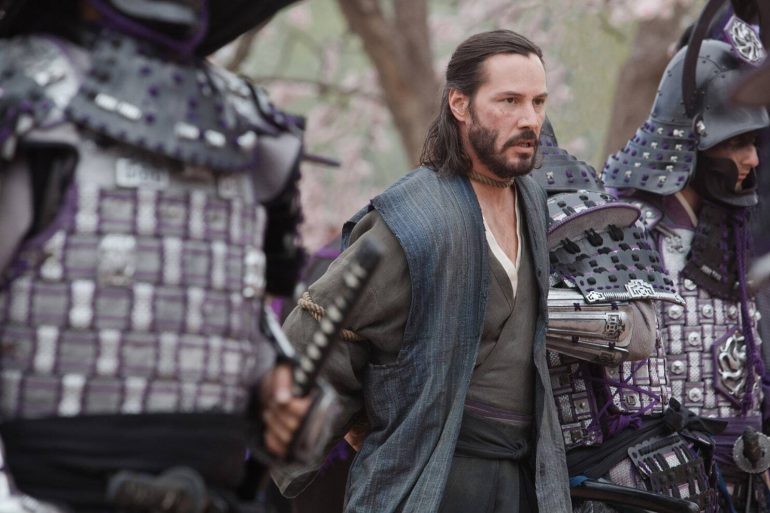 Mulan actor Ron Yuan is set to direct.
"I'm incredibly excited to be working with Universal and the producing team on this genre-blending, martial arts, action, horror and cyber-punk film," said Yuan. "This will be a fun, intense, supercharged thrill ride for viewers globally."
The original Carl Rinsch-directed film blended different genres, infusing samurai action with fantasy fiction. Set in medieval 18th-century Japan, Keanu Reeves played an outcast who joined 46 samurai (which is based on a real-life group of samurai) in a fight against Tadanobu Asano and his supernatural minions.
There is no news yet on whether Keanu Reeves is set to return for the upcoming film. However, as many gamers know, the Matrix actor is currently involved in the upcoming Cyberpunk 2077, lending his likeness to the game.
Are you excited for a cyberpunk 47 Ronin sequel? Should Keanu Reeves return?