Over the years, Batman has taken on just about everyone – Superman, Judge Dredd, Punisher, Xenomorphs, you name it. You'd think that at some point he would slow down. But he hasn't and he won't. In the announced Batman vs. Teenage Mutant Ninja Turtles animated movie, Batman (who is known to kick ass and then only take names) takes on, and most probably ends up working with, the Heroes in a Half Shell. Cowabunga Batman!
Based on 2015's popular comic book storyline by James Tynion IV and Freddie Williams II, Warner Home Entertainment, DC Entertainment and Nickelodeon are developing an animated feature film which sees Batman, Batgirl, and Robin joining forces with The Turtles to take on a Rogues Gallery of the Caped Crusader's worst enemies, thanks to a dimensional warp.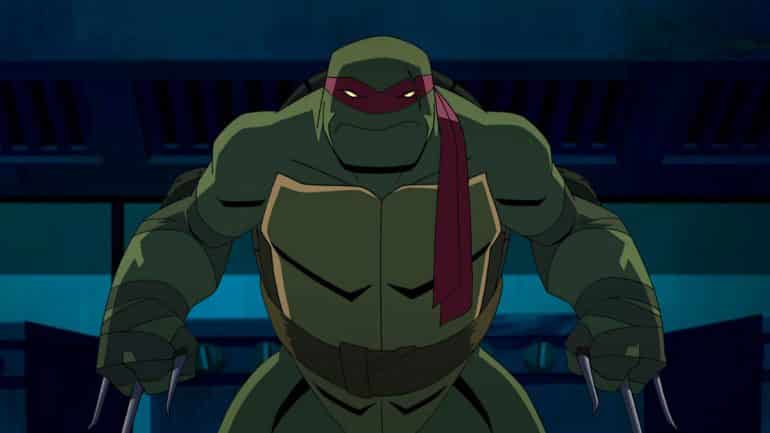 The voice cast includes Troy Baker as both Batman and the Joker, Darren Criss as Raphael, Kyle Mooney as Michelangelo, Baron Vaughn as Donatello, Eric Bauza as Leonardo, Rachel Bloom as Batgirl, Tom Kenny as the Penguin, John DiMaggio as Mr. Freeze, Tara Strong as both Harley Quinn and Poison Ivy, Carlos Alazraqui as Bane, and Cas Anvar as Ra's al Ghul. Over on The Turtles' side, Darren Criss will play Raphael, with Kyle Mooney as Michelangelo, Baron Vaughn as Donatello, and Eric Bauza as Leonardo.
Sounds good!
A few years ago, we imagined what a live-action feature film based on the Batman Vs. Teenage Mutant Ninja Turtles comic book series would look like. See the mash-up video below: